Is it now racist to satirise racism?
An Australian cartoon has been accused of racism for mocking Joe Biden's identity politics.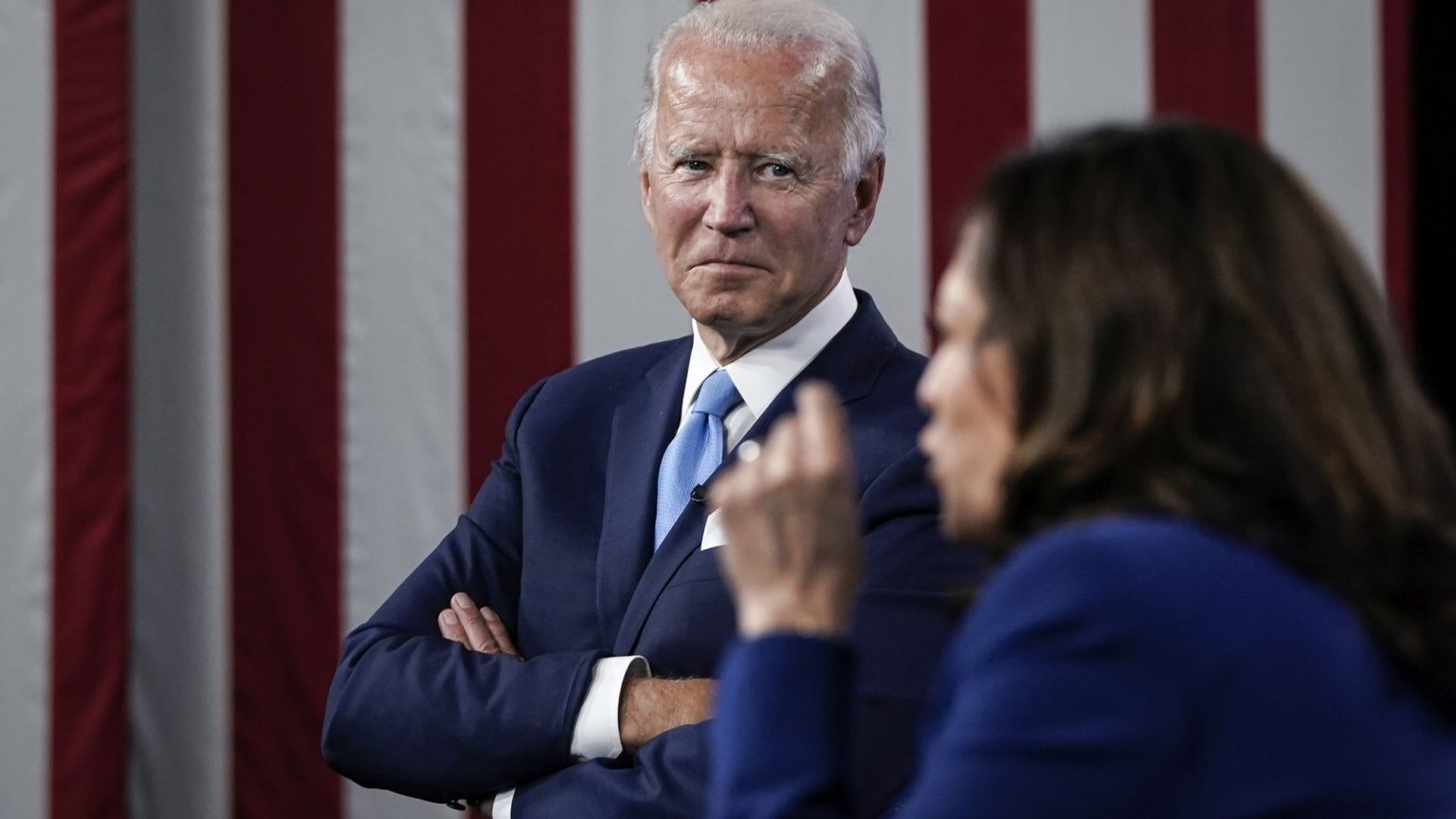 Just when you thought identity politics could not get any more absurd, it has now been revealed that satirising racism is itself racist.
A cartoon by Johannes Leak in the Australian depicts Joe Biden and Kamala Harris. It has been widely denounced as racist, including by former Australian prime minister Kevin Rudd.
So how on earth does Murdoch editor Chris Dore justify publishing a racist and sexist cartoon about a US Senator who is likely to be the next Vice-President of the US? Murdoch is a Trump mouthpiece. But this is gross even by Murdoch's gutter standards. pic.twitter.com/EWwsfEaKOq

— Kevin Rudd (@MrKRudd) August 14, 2020
In a complaint to the industry regulator, the Australian Press Council, Rudd called the cartoon 'deliberately race-baiting' and said it implied Harris is 'only in her position because she benefits from charity or tokenism on the basis of race and gender'.
Others joined the pile-on. One Australian MP said the cartoon should be removed and the newspaper should apologise. Other commentators agreed the cartoon was racist. The outrage has even gone international, with condemnations appearing in the New York Times and the Guardian.
The irony of this complaint is clearly lost on those making it. The supposedly offensive words in question – 'black and brown girls' – are taken from the mouth of Biden himself, who used the phrase in referring to his appointment of Harris as his running mate.
This morning, little girls woke up across this nation — especially Black and Brown girls who so often may feel overlooked and undervalued in our society — potentially seeing themselves in a new way: As the stuff of Presidents and Vice Presidents.

— Joe Biden (@JoeBiden) August 12, 2020
The point of Leak's cartoon is to attack Biden for his embrace of a divisive – and racist – form of identity politics, which means that someone like Harris is valued primarily for her race. How can it be racist to mock racism?
This ridiculous episode highlights once again the absurd double-think inherent in identity politics.
Picture by: Getty.
To enquire about republishing spiked's content, a right to reply or to request a correction, please contact the managing editor, Viv Regan.