Thou Shalt Not Criticise Black Lives Matter
Criticising the protests is now a sackable offence.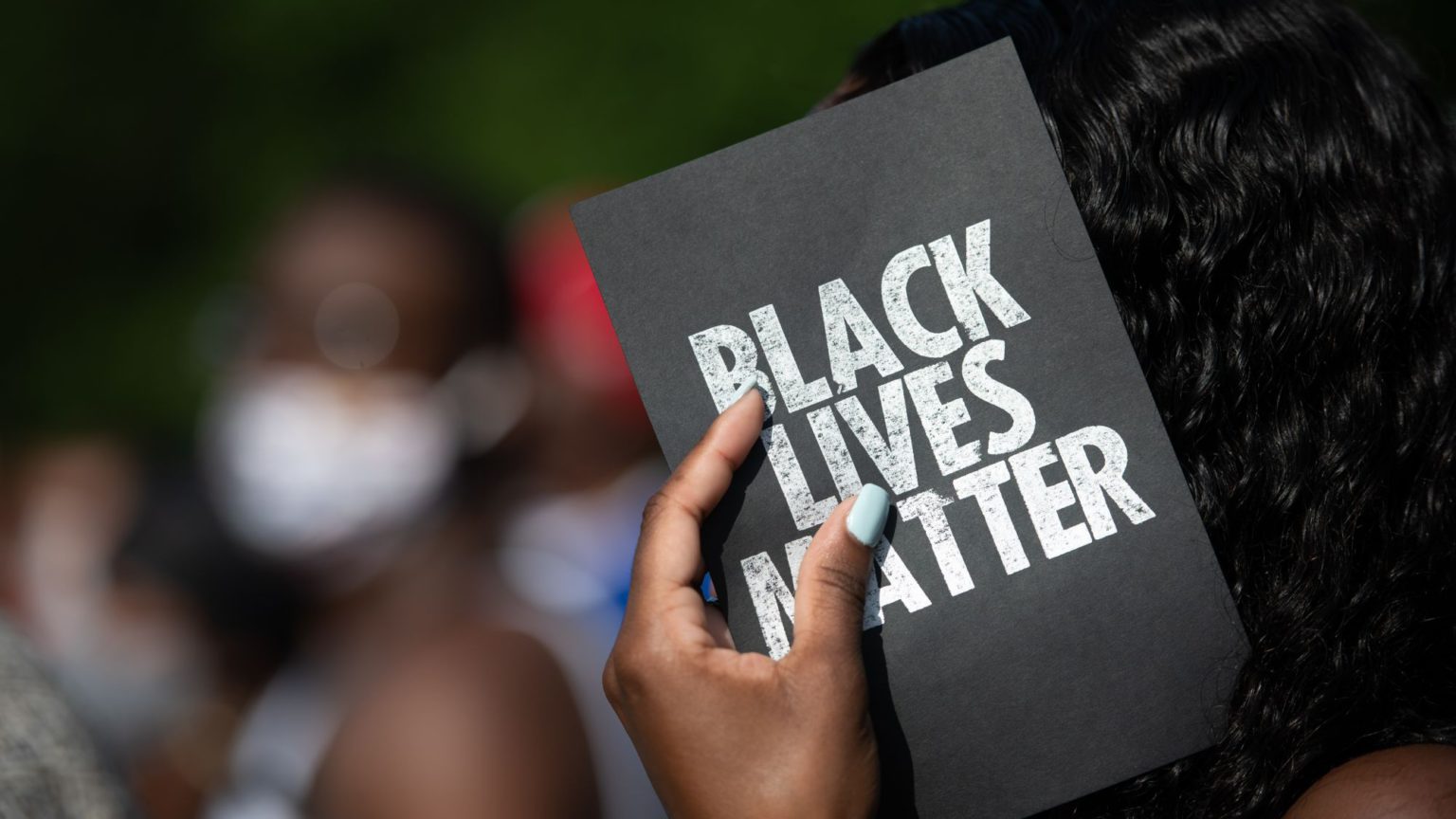 To the growing list of opinions that could cause you to be cast out of public life we can now add: thinking white privilege is a bullshit idea and thinking that staging a protest in Wales against police brutality in Minneapolis is a bit stupid.
For over the past 24 hours it has been revealed that two British men have been sacked and suspended respectively for the crime of gently criticising the tactics and rhetoric of the Black Lives Matter movement.
A radio presenter has been suspended and put under investigation for rubbishing the concept of white privilege and questioning the wisdom of protesting American police brutality on the Isle of Man. A new orthodoxy cements itself: https://t.co/p7hdCGUTG6

— Tom Slater (@Tom_Slater_) June 6, 2020
Stu Peters, a presenter on the Isle of Man's Manx Radio station, has been suspended and put under investigation following an on-air clash with a black caller. In the exchange, Peters criticised the concept of white privilege ('I've had no more privilege in my life than you have') and questioned the point of BLM protests on the Isle ('You can demonstrate anywhere you like, but it doesn't make any sense to me'). The case has even been referred to the Isle of Man's Communications Commission.
Literature Wales said Martin Shipton's 'aggressive language' was 'detrimental' to the organisation's valueshttps://t.co/dUioYsnztg

— BBC Wales News (@BBCWalesNews) June 5, 2020
Then there is the case of Martin Shipton, chief reporter of the Western Mail. He has been asked to step down from judging the Wales Book of the Year competition because he also criticised the protests. He said the Cardiff BLM demonstrations were pointless, and that such mass gatherings could risk another outbreak of Covid-19. He also got into some heated arguments with people on Twitter, which seems to have been used to justify his ousting.
So here we are: not only are BLM protests the only protest you're apparently allowed to go on in lockdown Britain, but also if you dare to criticise their tactics or more extreme rhetoric you can find yourself out of a job.
Anyone who cares about free speech or anti-racism should oppose this. In a free society an opinion should not cost you a job. And if we really want to fight injustice we have to challenge the divisive, censorious identitarianism that passes for anti-racism today.
To enquire about republishing spiked's content, a right to reply or to request a correction, please contact the managing editor, Viv Regan.