How Hancock smashed his testing target
The ramping-up of capacity has been remarkable. But there is still more work to be done.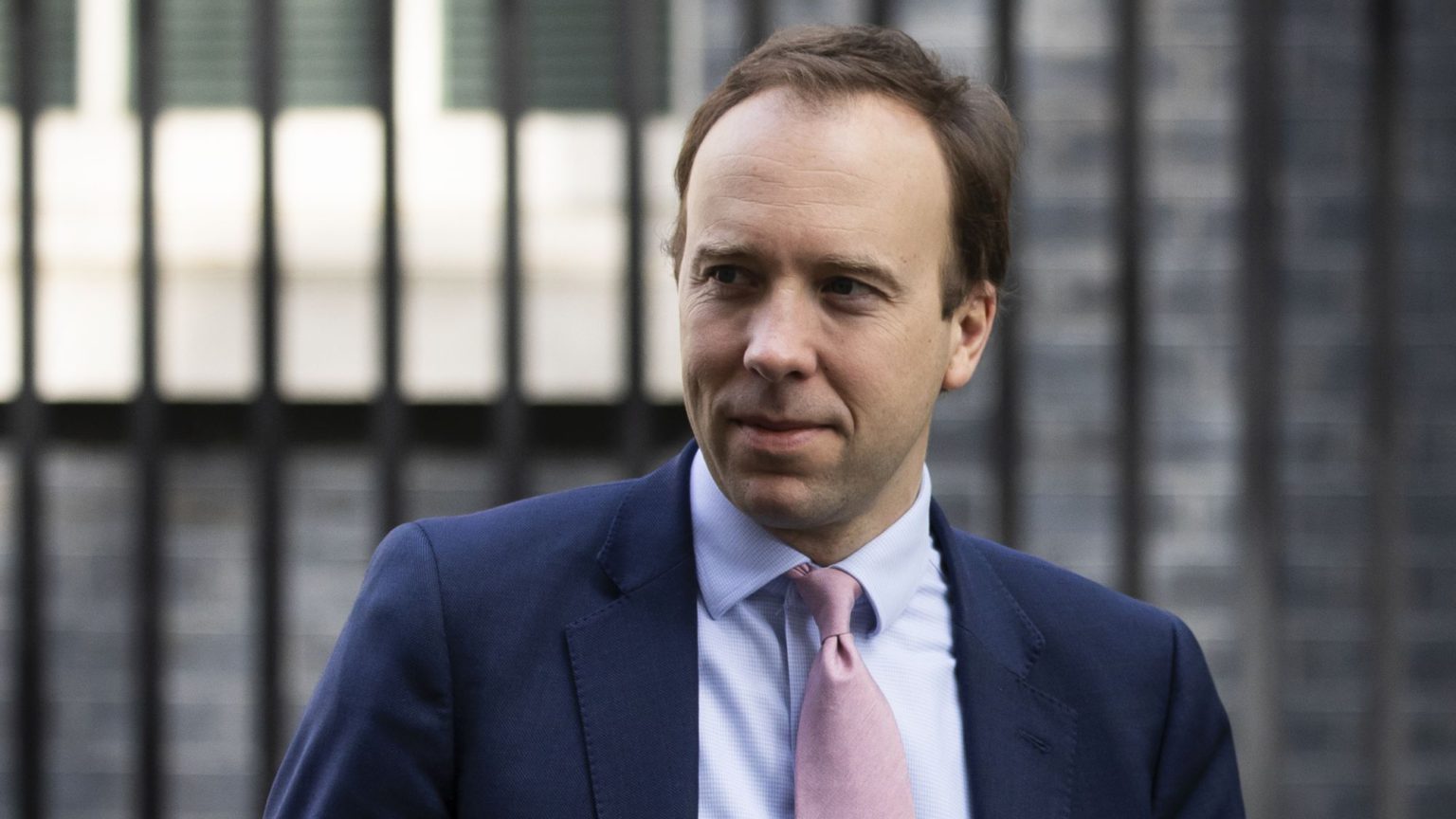 Health secretary Matt Hancock pledged 100,000 daily coronavirus tests by the end of April. The announcement came on a day of shocking front pages about lacklustre testing. The target has been widely derided as an unachievable PR stunt.
Against the odds, Hancock has succeeded, and then some. Yesterday there were 122,347 tests in the UK — up from 9,793 on the day of the target announcement. Testing has increased more than twelvefold in just four weeks. While some of these tests are at-home kits that have been sent out but not yet processed, it is still a huge achievement overall. It is a vindication of Hancock's target, and should insulate him from criticism for the time being. It shows the importance of setting ambitious, clear goals to focus minds and direct bureaucracies.
But this all raises an important question: why has the government now managed to scale up testing while it languished previously? Why were previous targets – for 10,000 and 25,000 tests in March – missed and this one was not? The answer is that the government radically changed its approach. It has now activated a network of private diagnostics and pharmaceutical companies, as well as universities and the logistical abilities of the military and Amazon. Over the coming weeks more labs will come on line, meaning we can expect testing numbers to continue growing.
If you have symptoms and are an essential worker, over 65, or cannot work from home, it is now possible to book a test. In addition, testing is available for all social-care workers and residents, as well as NHS workers and patients, who do not have symptoms. Numbers are still somewhat limited, particularly when it comes to the at-home kits released daily. And it is still just the start, compared to the hundreds of thousands of daily tests we now need. But a start it is.
This is all in stark contrast with the earlier approach taken by Public Health England, which is now, by its own admission, no longer in charge of expanding testing. Let me be clear: this is an admission of institutional failure.
PHE's remit makes clear that the organisation's first and foremost role is to 'protect the public's health from infectious diseases'. This means having an 'integrated surveillance system; providing specialist services, such as diagnostic and reference microbiology'.
PHE has spent years busily lecturing us about sugary soft drinks and alcohol consumption. But when an actual public-health emergency arrived, it failed dramatically.
In January, PHE centralised Covid-19 testing to a single facility in London. Any sample, from anywhere in the UK, had to be sent to a single location. It took days to get results. PHE did not even allow the entire lab network, of about 12 labs, to begin testing until mid-February, at which point the system could only handle around 1,000 tests a day. It took until March for NHS hospitals to begin testing. PHE mandated a single type of test that later turned out to be faulty. At the same time, it rebuffed offers to help with testing from companies, universities, charities and animal-testing labs.
The low case numbers we kept hearing about in late February and early March were hiding a deeper truth: a community outbreak had begun. At the time, testing was severely limited to recent arrivals from known hotspots and their contacts. This meant we missed community transmission until people began appearing in hospitals. This misinformed the epidemiological models and policymakers. It is why, when we finally went into lockdown, it was done in a rushed and haphazard way. It is also why we gave up on community testing in mid-March.
If we had known more about the extent of the outbreak the government could have provided much earlier advice to wash hands and avoid social contact. This would have reduced the spread and saved lives. Additionally, if we had the testing capacity in place, those who live in care homes could have been tested before they were discharged from hospitals to spread the viruses in their homes. We could have also been testing healthcare workers and social-care workers earlier, therefore helping limit the spread in high-risk settings.
Shockingly, 'command and control' was not just PHE's culture, but its actual testing strategy. PHE's centralised bureaucratic approach is in stark contrast to countries that have more successfully tackled this crisis. The South Korean government called on private companies in January to develop testing kits and capacity. The German healthcare system is highly decentralised by design, meaning a mixture of public and private labs were able to do thousands of tests. The ability to do these tests, combined with contact tracing of those found to be positive, is essential to preventing outbreaks.
We are now in a much better place. But there is still more work to be done. Even after accepting external help, the government continues to rebuff smaller labs offered by companies, charities and universities. It has chosen to focus on larger labs that have taken many weeks to set up, train staff, develop IT systems and ensure materials. There are hundreds more willing, capable labs that could support our national testing effort. Now is the time to get those labs focused on frontline health and social workers in their local areas, providing the regular screening of those who need it.
The other key step will be fast-tracking testing of innovative new testing products. Companies are developing rapid testing using a variety of methods. If we are regularly to test everyone who comes down with symptoms, as well as their contacts, we will need hundreds of thousands, if not millions, of daily tests. This can't just involve labs. We will also need to have a proper national debate about the use of invasive methods like contact-tracing apps – particularly with the worrying news that the NHSX app will not be adopting the privacy-protecting standard developed by Apple and Google, in favour of a method that centralises data, risking both privacy and efficacy at once.
Today, however, we can at least rejoice that things are now moving in the right direction.
Matthew Lesh is head of research at the Adam Smith Institute.
Picture by: Getty.
To enquire about republishing spiked's content, a right to reply or to request a correction, please contact the managing editor, Viv Regan.