Carole's corona meltdown
The crisis has reminded us just how deranged this celebrated journalist is.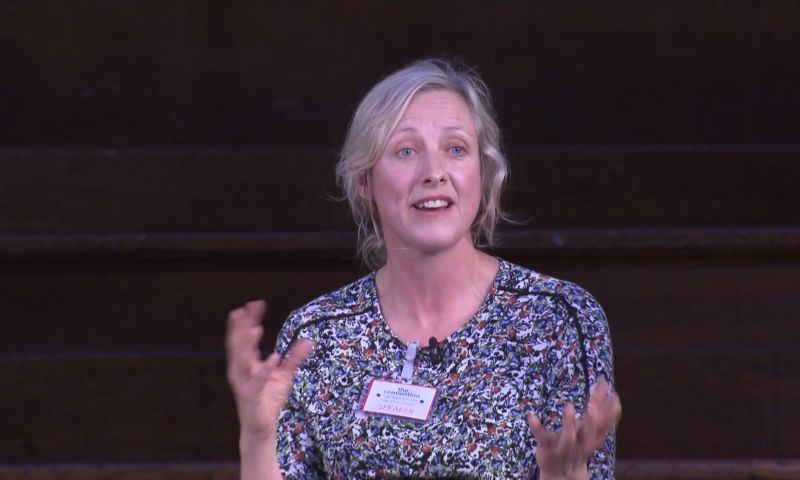 Carole Cadwalladr – the *shudder* Orwell Prize-winning journalist best known for spreading conspiracy theories about Russians and Cambridge Analytica swinging the EU referendum – has been taking to the coronavirus crisis with her usual level of professionalism and level-headedness.
For instance, here she is implying that PM Boris Johnson, who is self-isolating after testing positive for Covid-19, is actually 'in hiding' and dodging scrutiny.
The Welsh parliament is sitting. Scottish parliament is sitting. It should be PMQs today but PM is in hiding & the Qs are simply being ignored. Because they can be. A stage-managed press conference fronted by Gove – Gove! – cannot stand in for democratic accountability

— Carole Cadwalladr (@carolecadwalla) April 1, 2020
Elsewhere, she has valiantly tried to crowbar the crisis into her more longstanding conspiratorial obsessions – such as that Vote Leave somehow 'rigged' the referendum, and so she says we should be wary of its 'data bros' being at the heart of government during this pandemic.
Can you 'cheat' Coronavirus? Is that the strategy? Can it be rigged? Like, say, an election? Should we be reassured that Vote Leave data bros are back in town? Or would we be better served knowing – & trusting – govt will heed & follow best advice of our best public servants?

— Carole Cadwalladr (@carolecadwalla) March 12, 2020
For outbursts like this, she has been rinsed across Twitter. Her erstwhile defenders have been unusually quiet. But this rather begs the question of why so many took her so seriously for so long – even when, for instance, she was suggesting that two prominent Leave campaigners' jaunt to the Italian ski slopes was part of a plan to enlist the Italian government to help bring about a No Deal Brexit.
Remoanerism is a hell of a drug. The coronavirus crisis has once again exposed people like Carole for the cranks that they are.
To enquire about republishing spiked's content, a right to reply or to request a correction, please contact the managing editor, Viv Regan.