The Boomer-bashing must stop – old people need us right now
Remainers, millennials and others have unleashed a new era of ageism. Covid-19 demands that we confront these prejudices.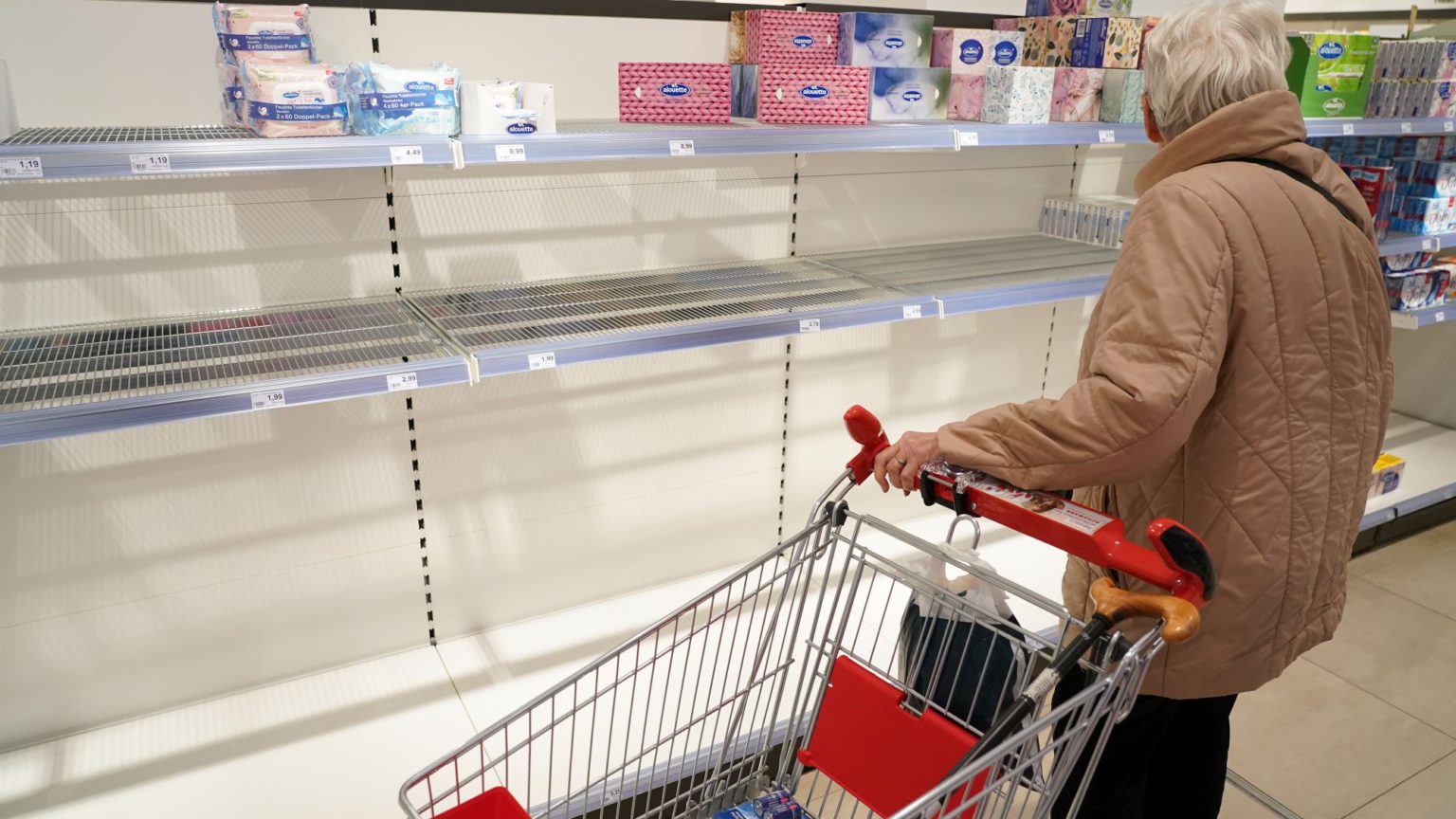 One of the slyest tactics in this new age of censorship is to accuse dissenters of harming and possibly even killing people with their words. If you question climate-change alarmism you'll be accused of sentencing to death the poor of the Third World. Eco-author Mark Lynas once even called for 'international criminal tribunals' to punish these heretics who will be 'partially but directly responsible for millions of deaths'. If you question the cult of transgenderism, or even express basic biological truths about sex, you'll be accused of propelling young trans people towards suicide. And now, if you raise so much as a peep of dissent about the current shutdown of society in response to Covid-19, the corona-hysterics will say that you want old people to die. Even that your criticisms are causing old people to die.
This has happened to me, Peter Hitchens and most recently Toby Young, among others. Yesterday, Young published a piece in the Critic in which he raised questions about the long-term impact of the shutdown of economic and social life on people's living standards and health. This is an essential discussion that we should be having right now. But anyone who tries to raise it is rounded upon, denounced, and accused of unleashing disease and death with his filthy, irresponsible words. Silence, heretic! There is a dark irony to all of this. Not only is it deeply censorious – it is also staggeringly hypocritical. For if anyone has devalued the lives of elderly people in recent years, if anyone has depicted this section of society as a burden, a drain, a problem, it is those very sections of the Remainer liberal elites and millennial socialist set who are now posing as defenders of the elderly against the virus of Covid-19 and the virus of intellectual dissent.
You don't have to agree with Toby Young's weighing-up of the value of very old people's lives against young working people's lives to be highly sceptical of the fury that greeted his article. I disagree with him. My view is that you cannot put a cost on a human life, and just because the health service does this (take note, NHS worshippers) doesn't mean the rest of us should. Every human life has intrinsic worth. Every human life is worth saving. Whether you have 60 years left or six months left, your life has meaning and purpose and wonder. The shutdown of society is, in my view, a mistake, and one which will have grave consequences for people's working lives and their physical and mental health. But to argue that it is a mistake because it is aimed at saving the lives of people who would have died soon anyway is wrong; it's a mistake because it represents a sweeping, blanket policy that will cause harm to millions of people rather than being a more surgical strike against the virus, such as we have seen in Sweden and South Korea.
But to hear members of the liberal elite and millennial agitators denounce critics of the shutdown as 'anti-old' is too much to take. These people bear enormous responsibility for the unleashing of a new era of ageism. In recent years they have depicted older generations in the most foul and prejudiced way. They casually dreamt of their deaths. Who can forget such headlines as 'Britain turns Remain today as more elderly Leave voters die'? Who can forget the 'Deatherendum' website, which counted, day by day, the number of old people who were dying and therefore the likelihood that Britain would eventually become a Remain-leaning nation? And anyone who said the 'Deatherendum' site was just a ghoulish one-off created by a Remainer extremist has surely forgotten the time novelist Ian McEwan titillated audiences by talking about '1.5million oldsters, mostly Brexiteers, freshly in their graves' and how this mass death of 'angry old men' might give Britain a chance of political recovery.
Surely we remember Jon Snow calling for a second EU referendum because 'a lot of people have died since the last referendum'. And those Guardian articles informing us that 'the older generation has voted against the interests of subsequent ones'. Or the Esquire article claiming that 'the oldest and whitest people' had plunged the UK into political mayhem. Or the GQ article suggesting that people of retirement age should be disenfranchised from voting in referendums that have a long-term impact on the nation. Or those ceaseless Remoaner marches at which young people would wave placards accusing greedy, selfish old people of 'stealing their futures'. Courtesy of the anti-democratic elites who spent the past four years raging against the vote for Brexit, hating old people became one of the few socially acceptable prejudices in the UK.
Alongside this dehumanisation of older people as backward, racist destroyers of Britain's future, there has been the branding of them as selfish and entitled. Boomers are the luckiest generation in history, millennial agitators constantly claim. As one columnist said, Baby Boomer has become 'a toxic phrase, shorthand for greed and selfishness, for denying the benefits [they] took for granted to subsequent generations, notably beleaguered millennials'. Very recently, 'OK Boomer' became the cool, ironic way of expressing hatred towards older people: it represented a haughty, dismissive attitude to older people's values and beliefs. Among the Corbynista set, 'socialism' became bound up with millennial hatred for the elderly. Indeed, in Corbynism's cult of youth, 'socialism' ceased to have anything to do with class and instead became a means of exacting millennial revenge against a caricatured view of older people as rich, greedy, racist and environmentally destructive.
All of this has dehumanised older generations. It has depicted them as politically expendable (take away their votes) and as socially expendable (force them to throw open their spare rooms to struggling millennials). That our society has become one in which old people's lives are sometimes treated as medically expendable, too, is not surprising – after all, these 'oldsters' have helped to destroy the future and are apparently a barrier to millennials' self-realisation and economic progress. Some of the very people accusing Toby Young of trading off older lives in favour of younger lives have actually been doing that themselves for years: they have been depicting the elderly as a physical, political, economic block to the advancement of the young. A new generation of activists in particular has misunderstood the failings of capitalist society as an act of generational hatred by the old against the young, and in the process they have replaced socialism with ageism, and radical activism with Boomer-bashing.
Every single life has worth. An immeasurable worth. Everything we can do to save older people's lives must be done. But let us not take lectures about helping the elderly from today's influential purveyors of ageism, and let's not bring work, economic life and everyday existence to a standstill in response to Covid-19. Let us be serious, surgical, focused and reasoned in our fight against this virus.
Brendan O'Neill is editor of spiked and host of the spiked podcast, The Brendan O'Neill Show. Subscribe to the podcast here. And find Brendan on Instagram: @burntoakboy
To enquire about republishing spiked's content, a right to reply or to request a correction, please contact the managing editor, Viv Regan.