Extinction Rebellion: anti-human to the core
A tweet calling coronavirus 'the cure' and humans 'the disease' may be fake. But XR's misanthropy is real.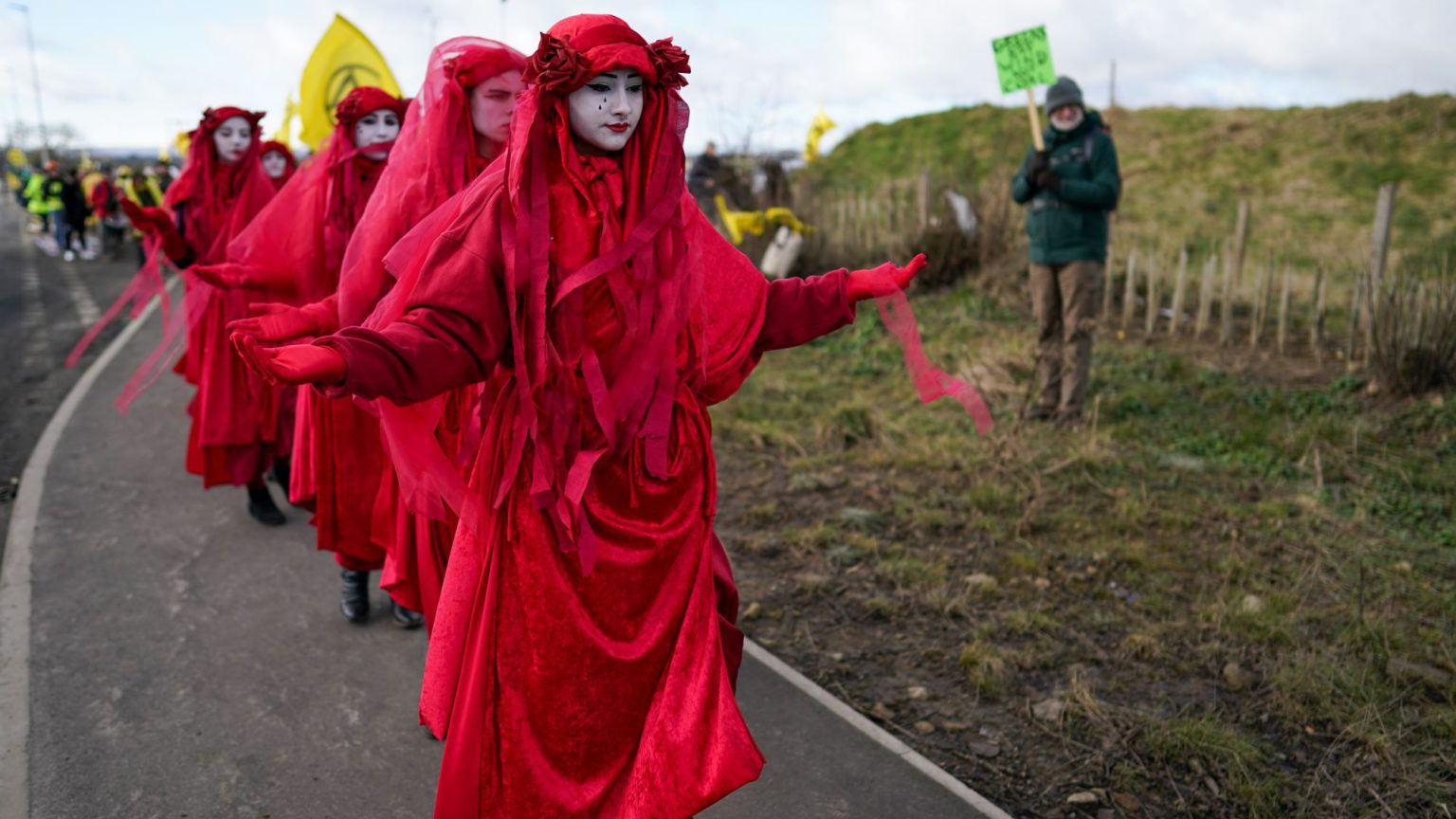 A Twitter account claiming to represent an Extinction Rebellion (XR) chapter in the East Midlands tweeted last week that the 'Earth is healing. The air and water is clearing. Corona is the cure. Humans are the disease!' The post also showed stickers with the same slogan posted on a lamppost.
The tweet and the account were denounced by a number of official XR accounts, which accused far-right groups of putting up the offending stickers and setting up a fake account. The account has since been suspended by Twitter.
Given much of the rhetoric of XR's activists, spokespeople and supporters, it is hardly surprising that the tweet and posters were widely taken as a legitimate XR campaign. Indeed, as broadcaster Andrew Neil has pointed out, the 'fake' East Midlands account was followed by several XR accounts which are known to be genuine.
Extreme, controversial and anti-human views are nothing new for the Extinction Rebellion. For instance, XR co-founder Stuart Basden says that the movement 'isn't about the climate'. Rather, it aims to dismantle the 'cruelty and violence' of '600 years of colonialism' conducted by 'European civilisation', and its delusions of 'patriarchy', 'white supremacy', and 'heteronormativity'. Another XR co-founder, Roger Hallam, says that 'forcing governments to act' or 'bringing them down' in order to enact its policies will require 'some to die in the process'.
What's more, the wider environmental movement has tried to connect climate change to Covid-19. For instance, Greta Thunberg says the widespread suspension of economic activity to slow the coronavirus pandemic shows her demands for instantaneous preventative action against climate change are possible. Lots of environmentalists have also celebrated the fact that air pollution and CO2 levels have plummeted because of quarantine measures against coronavirus.
Whether the XR sticker or East Midlands Twitter account is real or not, it is hardly surprising that so many recognised its anti-human message.
Connor Tomlinson is a policy researcher with the British Conservation Alliance. Follow the BCA on Twitter: @BCA_eco.
Picture by: Getty.
To enquire about republishing spiked's content, a right to reply or to request a correction, please contact the managing editor, Viv Regan.