Why Corbyn failed
Jeremy Corbyn's Labour abandoned democracy and the working class.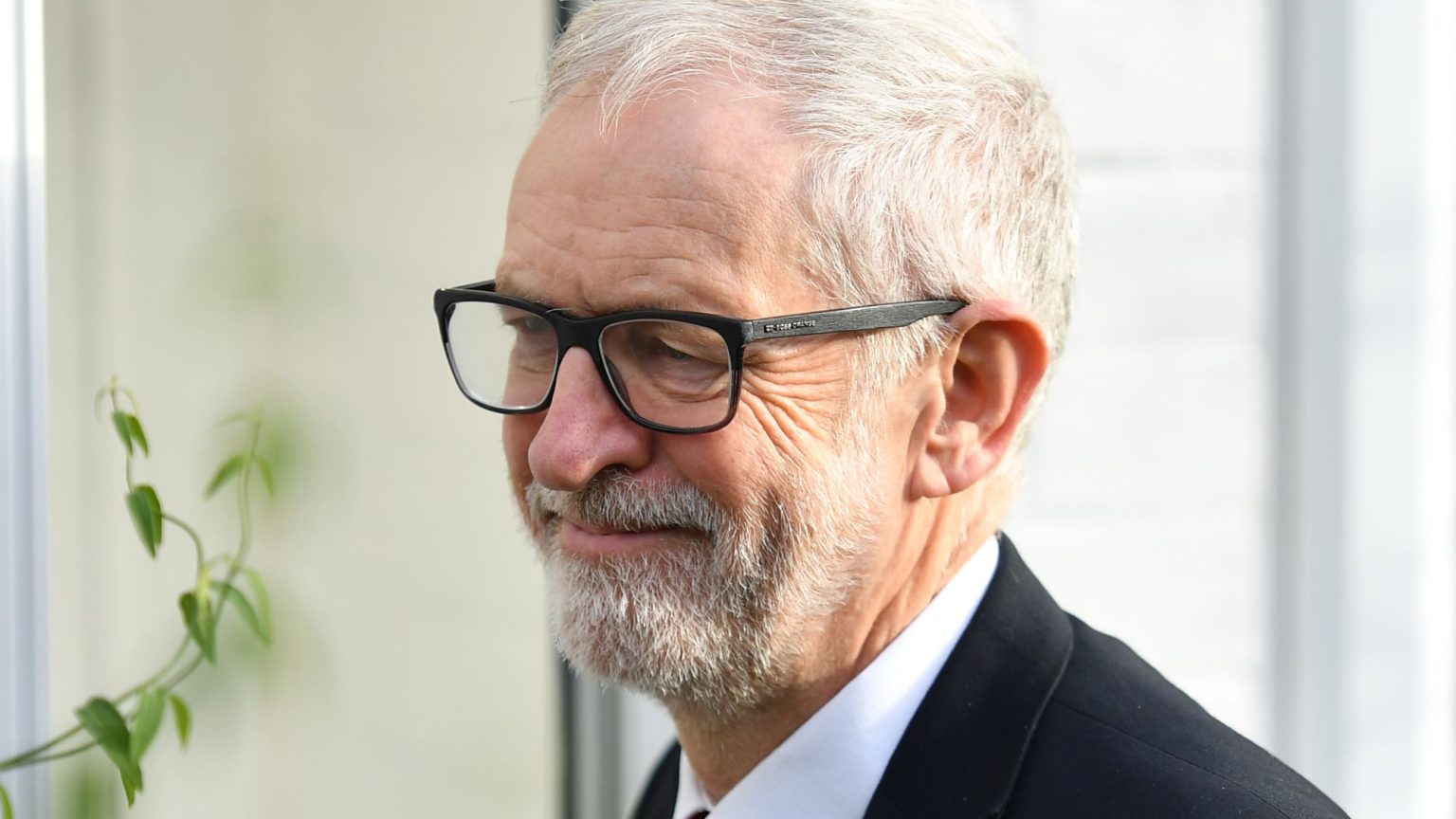 The Labour Party's signal defeat in the December election spelt the end of Jeremy Corbyn's tenure as party leader. He is due to step down officially next week.
Corbyn has held the position since his surprise victory in the 2015 Labour leadership contest. At first, he was not even a positive choice for the Campaign Group – a grouping of left-wing Labour MPs – which put him up for the leadership, mostly because they thought it was important to rally the dwindling band. The Labour left had been in retreat for 20 years, having been blamed by the New Labour leadership under Tony Blair for damaging the party's standing in the 1980s.
So unlikely were Corbyn's chances that many MPs on the party's centrist wing nominated him only so that the left would be represented in the leadership debate – a decision many regretted. Under the leadership of Ed Miliband, Labour had changed its constitution so that the party leader would be chosen under a new system of one member, one vote, unlike the old system that gave MPs and trade unions a weighted vote in an electoral college.
What Miliband had not recognised was that much of the party membership was by this point very angry with the leadership. Many members had been prepared to live with Tony Blair's rebranding of the party as New Labour, with its Third Way policies of technocratic governance and free markets, as long as it won elections. But with the Conservative victories in 2010 and 2015, the fight for the bland centre seemed to have been won by David Cameron.
The leadership vote in 2015 was a protest against the apolitical Third Way, and Corbyn was its unlikely figurehead. The prospect of a radical left-wing party galvanised many who had left Labour in disgust at its rightward drift. Many were particularly angry about Labour's backing for tuition fees and the Iraq War. In the years that followed, the Momentum campaign group organised Corbyn supporters. They managed to revive some flagging Constituency Labour Parties, and in 2016 they successfully fended off the parliamentary party's attempt to oust Corbyn in favour of centrist Owen Smith. The Corbyn Labour Party engaged a bullish and active minority which helped it to a surprise result in the 2017 elections. Although Labour lost, its gains allowed the left to consolidate its grip on the party.
While Corbyn's fans and critics alike saw Corbynism as a revival of red-blooded socialism, this was a mirage. Corbyn's own political views may have hardly changed since before he was first elected as MP in 1983, but the movement he represented was nothing like the traditional socialist campaign whose colours it wore.
At its heart, Corbynism failed to break the mould of British politics because it was not a movement to give people control over their lives. It was a movement to administer to the poor and oppressed. On paper, some of the policies were radical, from nationalising the railways in the 2017 manifesto to free broadband for all in 2019. But what every offer made clear was that Labour wanted to do things for you. It did not want to help you to fight for yourself.
In 2017, as an alternative to the dull centrism of Blair and Cameron, Corbyn's Labour managed to rally activists to get the vote out. Labour's campaign was certainly more exciting than Theresa May's safety-first approach. Even in that campaign, Corbyn's team were still talking down to the voters. For instance, although black voters had for decades preferred Labour, many were uncomfortable with its pronouncement that, 'Only Labour can be trusted to unlock the talent of black, Asian and minority-ethnic people'.
Today, lots of Corbyn loyalists are fuming that the Conservative government has committed to spending so much, when, as they remember it, Labour's offers of increased public spending were ridiculed for being unrealistic. But they remember wrong.
What really surprised people about Labour's 2019 manifesto offers was not that they were expensive, but that they seemed to have been plucked from a hat. The manifesto was not developed in collaboration with a wider section of society. It didn't so much represent the demands of the people, but rather the ideas of what the Corbyn team thought people ought to want. It was not even that voters were necessarily against much of what was being proposed. It was that they thought the proposals were arbitrary and had nothing to do with them.
Though Corbyn's supporters identified themselves as opponents of Blairism, they did nonetheless have a lot in common with New Labour. Like the Labour Party of the noughties, Corbyn's Labour was solidly middle class, with working-class activists playing less of a role. The party's working-class vote was also in decline, offset somewhat by a middle-class youth vote in university towns.
The issues that excited the activists were mostly around identity politics. The politics of identity was sometimes pursued so dogmatically as to collapse into internecine disputes that put many voters off the party. Similarly, many could understand why it was a good thing to stand up for Palestinian rights, but they were appalled by the casual anti-Semitism that was common among Corbyn supporters.
The biggest problem facing the Labour Party was its inability to cope with the Brexit vote of 2016. Labour's working-class voters have been instinctively anti-EU for many years. The party's left was also traditionally Eurosceptic. But the Blairites used support for the EU as a tool to isolate the left and to distance the party from its traditional supporters.
At the core of the Brexit vote was the very thing that a socialist party ought to stand for: democracy. Were the people in Britain to choose their legislators or were laws to come from an opaque, intransigent and undemocratic bureaucracy? That was why people voted to leave. Analyses of the Leave vote have also shown that working-class people were more likely to vote Leave, while middle-class voters were more likely to back Remain.
Jeremy Corbyn, in keeping with his Campaign Group roots, voted against every EU-related division in parliament from 1983 to 2015. But the younger, more middle-class Momentum supporters saw things differently. They lobbied Corbyn to back the Remain position, which he did in the referendum. In 2016, a month before the referendum, an internal poll found that two-thirds of supporters wanted Momentum to campaign for Remain. In 2018, that number had reached 92 per cent.
Nothing more clearly exemplified the way Corbyn's Labour Party had broken with the left's working-class base than its opposition to the public's demand for democracy and national sovereignty. Labour's activists just could not hear what was being said to them. They could only interpret the working-class Leave vote as a resurgence of racism. The idea that people would want to decide things for themselves was alien to Labour's do-gooder membership.
After the referendum, Labour gave lukewarm support for Brexit, which was one of the reasons they did better in the 2017 vote than in 2019. But with Theresa May backpedalling on Brexit, Labour chose to put pressure on the Conservative government by trying to water down the Brexit decision, and eventually to overthrow it altogether. Keir Starmer, the then shadow Brexit minister, pushed for the party to campaign for a second referendum.
Corbyn, had he stuck to his principles, could have fared much better against the Conservatives had he attacked them for betraying Brexit. That was how the Brexit Party came top in the European elections in May 2019, and it was by promising to 'Get Brexit Done' that Boris Johnson won the General Election in December. But to do so, Corbyn would have had to take on his own middle-class supporters. That instead he chose to limp along behind the 'People's Vote' campaigners is the real reason that Corbyn's five years at the helm have made so little difference.
Some who backed Corbyn hope that his radical left legacy will live on. But with polls of Labour members showing that they prefer the more centrist Keir Starmer, that seems unlikely. A more likely legacy of Corbyn's leadership is that the party continues its drift towards the middle classes.
James Heartfield is author of The Unpatriotic History of the Second World War, , published by Zero Books. Order a copy here.
Picture by: Getty.
To enquire about republishing spiked's content, a right to reply or to request a correction, please contact the managing editor, Viv Regan.