Why Labour deserved to lose
It has grown to loathe the people it is supposed to represent.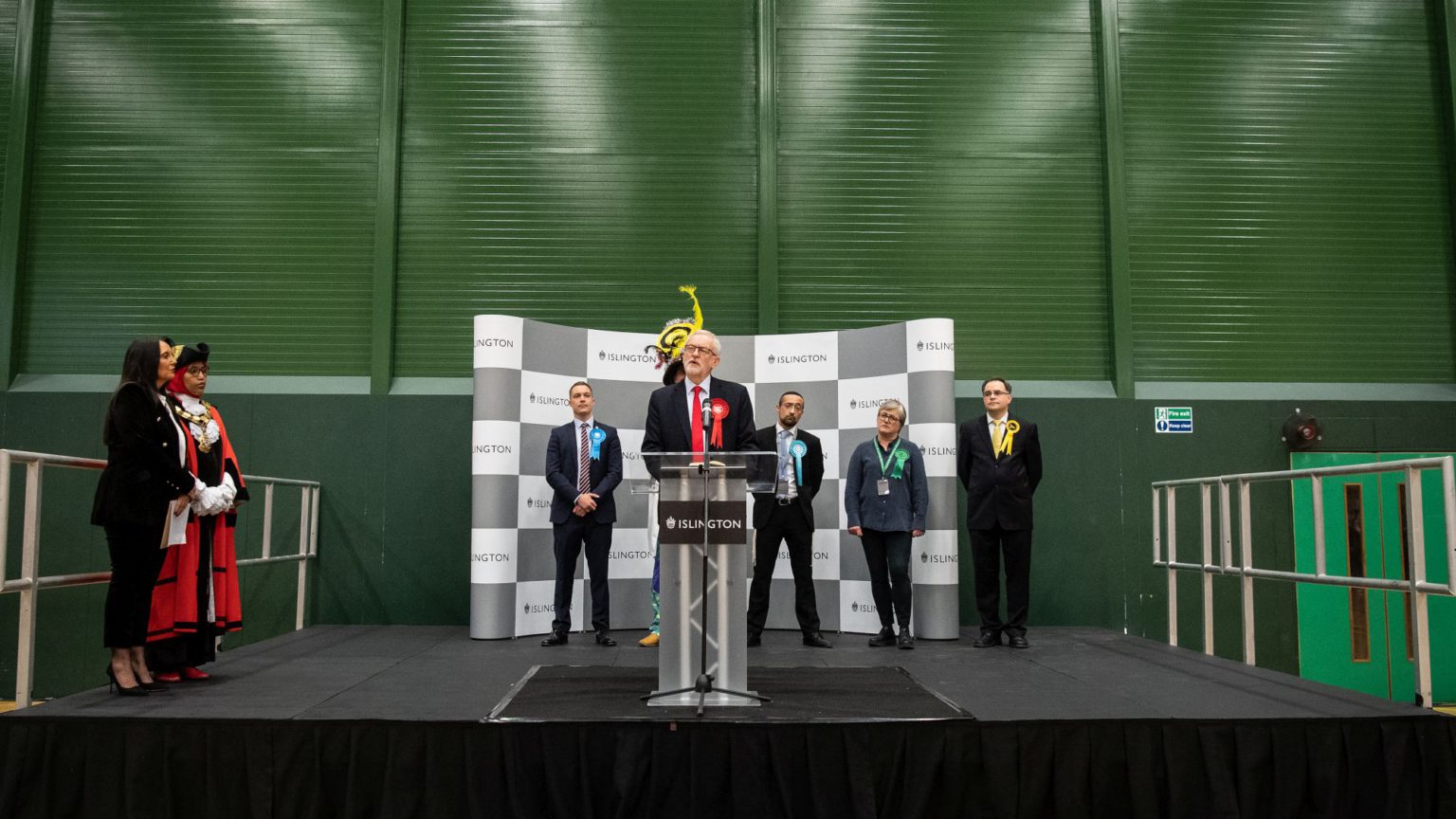 On the night of 23 June 2016, an early result from the north-east of England let us know that we were in for an extraordinary night, when Leave triumphed in Sunderland, way beyond expectations. So it was again last night, when Blyth Valley, an old coalmining town that has been Labour since 1950, fell to the Tories, in the first big result of last night's historic election.
Then the other dominoes began to fall. Bishop Auckland. Wrexham. Great Grimsby. Leigh. Sedgefield. Workington. As the night went on, the 'red wall' continued to crumble. The Tories even took Labour Leave seats that were some way down their target list. In North West Durham – the seat previously occupied by Corbynista Laura Pidcock – the Tories came from 8,000 votes behind to claim one of the biggest scalps of the night.
But Blyth Valley felt particularly symbolic – not least because of some Labourites' shameful treatment of the former MP for the seat, Ronnie Campbell. Campbell – an outspoken socialist and veteran of the Miners' Strike – represented the seat from 1987 to 2019. (He stepped down before the election.) But he was also a committed Leaver. And when he was mulling over backing Boris Johnson's Brexit deal, to uphold the will of his constituents (60 per cent of whom voted Leave), he was attacked.
Guardian columnist Zoe Williams called Campbell, who was leading picket lines while Williams was still at private school, a 'scab'. Corbynite keyboard warrior Paul Mason accused him of 'lacking moral fibre'. Mason has long argued that working-class northern Leavers are basically a lost cause. He said at an event in May that Labour should ignore those who he caricatured as the 'ex-miner sitting in the pub calling migrants cockroaches'.
This – in a nutshell – is why Labour was defeated last night, and defeated so badly. Its betrayal of its millions of Brexit voters, its embrace of a second referendum, proved decisive. It was strategically stupid (401 seats voted Leave in the referendum, including most Labour seats). But it was also shameful: the party that was founded to give the working class a voice set out to silence that voice. At their most charitable, Labourites saw Brexit as a cry for help from the left behind. And in place of political power – over the laws and people who govern them – all Labour offered voters at this election were handouts.
In this colossal miscalculation, both the right and left of the party are culpable. In the hours since that exit poll, Corbynistas have tried to blame their failures on their Brexit policy as if they had nothing to do with it, as if it was forced on them by recalcitrant Europhile Blairites. But they were in control of the party. They chose this path. They decided that chasing middle-class Remainers was more important than holding on to working-class Leavers. They assumed the plebs either wouldn't notice or wouldn't care.
What this tells us is that Labour no longer takes ordinary people seriously. At best, it pities them. And what we've seen so vividly since 2016 is that pity is often the flipside of hate. Labourites' detachment from their heartland voters has bred a remarkable contempt for them, which takes various unseemly forms – whether it is faux-sympathetic MPs telling Brexit voters they got it wrong and must vote again, or their more excitable outriders smearing voters as racists and insisting they should just be dispensed with.
One of the tragedies of last night is that those in Labour who stood against this bourgeois, anti-democratic drift reaped the whirlwind that their colleagues had created. Caroline Flint lost her seat in the Don Valley, despite fighting tooth and nail for her Leave-voting constituents. Dennis Skinner, another Brexit-backing ex-miner, lost his seat in Bolsover, which he had held since 1970. What is left is a party that is a shell of what it once was, its numbers depleted and its moral authority shot.
This is why Labour deserved to lose last night. It has grown to loathe the very people it is supposed to represent. Just ask Ronnie Campbell, and his former constituents – who for the first time ever will now be represented by a man in a blue rosette.
Tom Slater is deputy editor at spiked. Follow him on Twitter: @Tom_Slater_
Picture by: Getty
To enquire about republishing spiked's content, a right to reply or to request a correction, please contact the managing editor, Viv Regan.