The woke war on Brazil's Carnival
Is there nothing middle-class puritans won't try to suck the joy out of?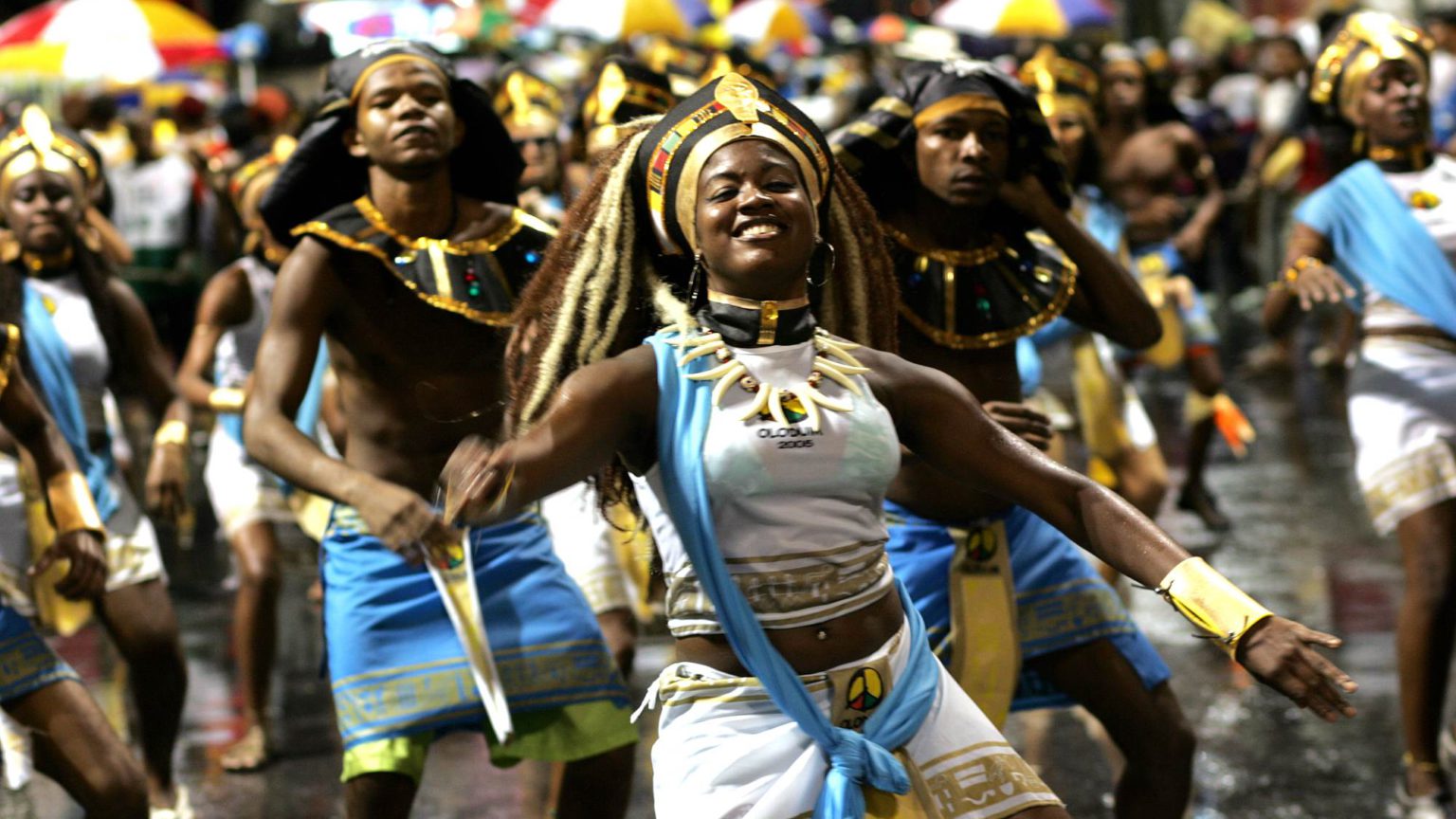 Carnival, which takes place in February, is one of the most important festivals in the Brazilian calendar. It is a huge event that takes place across Brazil, filling its streets with samba-school floats, blocos (street bands), and millions of people dressed up as anything they want, from sexy nurses to celebrities and politicians. Costume-wise, what matters is creativity.
But ahead of this year's Carnival, identitarian activists tried to stymy this creativity. They argued that certain costume choices were either a form of 'cultural appropriation' or simply offensive. To make things worse, Ceará state's Public Defender's Office issued a list of costumes it deemed offensive, including those that evoked religious figures and ethnicities. It also urged male partygoers against dressing as a woman, which is a longstanding Carnival tradition.
This politically correct attack on a country-wide party that historically involves the breaking of social rules and the profaning of the sacred is not new. In recent years, traditional songs (called marchinhas), which have been sung for decades, have been censored for being considered offensive to minorities. Songs with lyrics like 'Maria Sapatão, sapatão, sapatão, de dia é Maria, de noite é João' ('Maria big dyke, big dyke, big dyke, by day is Maria, by night is John') are hardly heard today. Having censored the songs, it seems the identitarians are now going after the costumes.
This year, actress Alessandra Negrini dressed up as an indigenous woman during pre-Carnival celebrations and was soon facing calls to be cancelled. What made this absurd is that Negrini was wearing the costume in order to draw attention to the persecution and violence suffered by several indigenous tribes. She even had Sonia Guajajara, an indigenous Congresswoman, at her side, and the support of campaign group Brazil's Indigenous People Articulation (APIB). APIB issued a statement saying, 'Alessandra Negrini put her body and voice at the service of one of the most urgent causes'.
Not that APIB's intervention will make much difference. Attacks on the Carnival for promoting 'cultural appropriation' have become commonplace in recent years. The most notable focused on the bloco Cacique de Ramos, which is a street band representing a neighborhood in Rio de Janeiro. Identitarian activists attacked it for wearing 'Indian' costumes, and even its name, which refers to the indigenous indian, 'Chief Ramos'.
The historical ignorance of those calling for the Cacique to be cancelled is startling. The neighbourhood has a close connection with Candomblé – an Afro-Brazilian religion – and is part of the heritage of Rio de Janeiro. Carnival expert Luiz Antônio Simas tweeted that the Cacique has performed 'since 1960 and has […] authorisation from indigenous entities to parade'.
In a long Twitter thread, anthropologist Orlando Calheiros explains that the Cacique, founded on Saint Sebastian's Day (20 January) 1961, has always drawn on religious symbolism, rooted as it is in Candomblé. The bloco is not trying to represent contemporary indigenous people, let alone mock them. It is referencing 'the phalanx known as Caboclos' – people of mixed Indigenous Brazilian and European ancestry – and its association with religions of African origin. 'Moreover', Calheiros adds, 'the Cacique is one of the greatest symbols of peripheral resistance, of community reconfiguration through samba. It was even monitored by the military dictatorship because of this.'
What makes the identitarian attack on the Cacique stranger still is that the costumes its members wear are not even indigneous costumes. They're based on costumes worn by Apache Indians in old American Westerns!
The bloco itself is made up of mostly black people from what is a poor neighbourhood. It is not surprising that the leader and founder of the Cacique, Bira Presidente, declared that the 'Carnival is joy – nobody is worried about [identity politics] in the suburbs'.
That is one of the most striking characteristics of this identitarian militancy in Brazil. It is a distinctly elite phenomenon, rooted in Brazil's middle-class student population. Its style and language, taken from American campus culture, is alien to many in Brazil. Just as Brazil's own reality and history seem to be increasingly alien to these affluent activists.
It seems these politically correct millennials just don't get it. Carnival is transgression. It is a party that joins the sacred and the profane. And for the millions that throng the streets during the party, it is a source, above all, of joy.
Raphael Tsavkko Garcia is a freelance journalist. He has a PhD in Human Rights (University of Deusto) covering Brazil, Spain, international politics, conflicts and human rights. His work has appeared in World Politics Review, Al Jazeera, Foreign Policy, PRI, the Intercept, and the Brazilian Report. You can find him on Twitter: @Tsavkko_intl
Picture by: Getty Images.
To enquire about republishing spiked's content, a right to reply or to request a correction, please contact the managing editor, Viv Regan.