The racism of Fortress Europe
The EU pays dictators to keep dark-skinned people out of Europe. So why do liberals love it?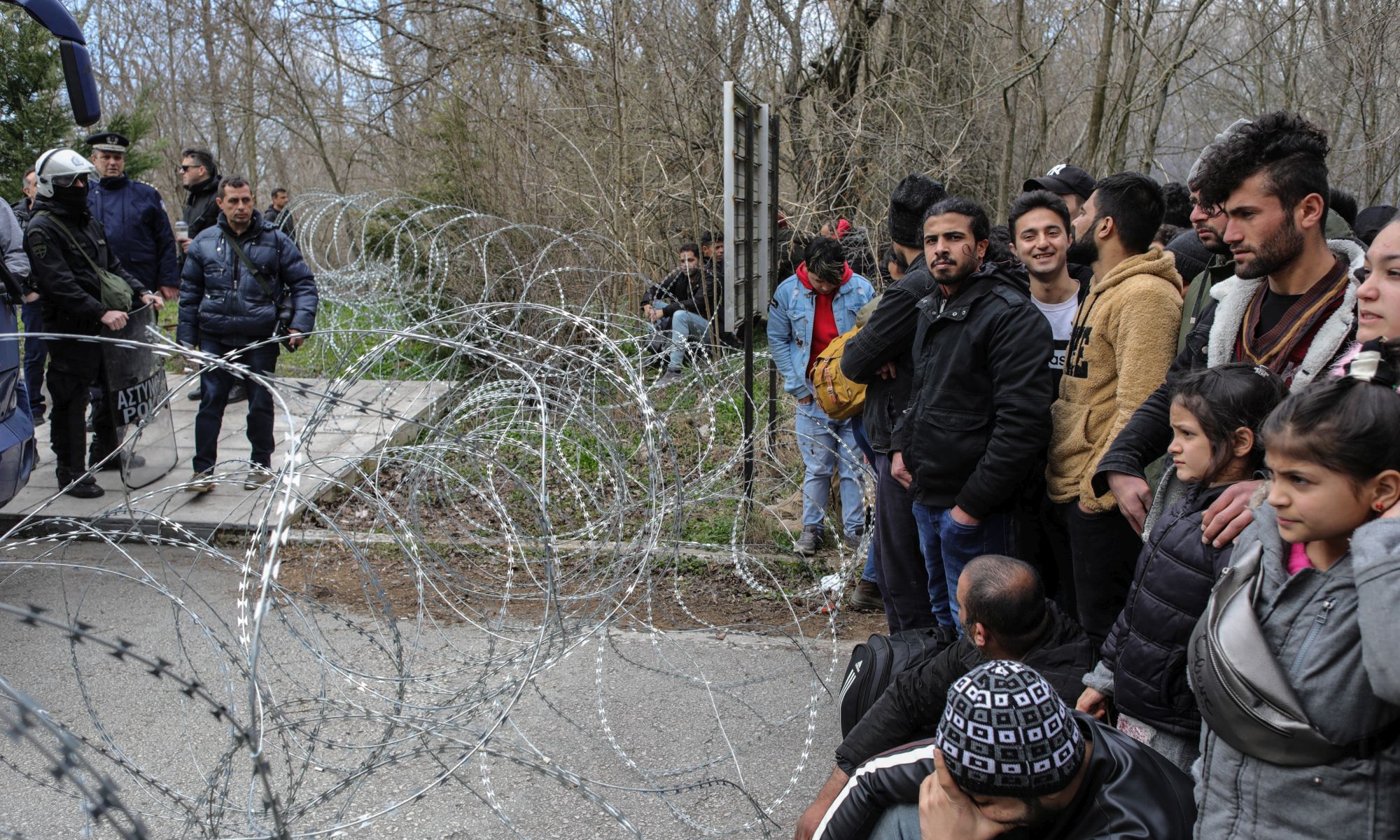 The migrant crisis is back in the headlines. More than 10,000 migrants have reached Turkey's land borders with Greece and Bulgaria, and at least 1,000 have reached Greece's Aegean Islands by sea. Yesterday a young Syrian boy died after he was pulled from the sea. His dinghy had capsized just off the coast of Lesbos. Footage released by the Turkish government shows Greek coastguards opening fire near migrants in a dinghy to try to force them to return to Turkey. Turkey has also accused Greek border guards of killing a Syrian man, though this is flatly denied by Athens.
Of course, the migrant crisis never really went away. It had simply been shifted elsewhere. Until now.
Turkey currently hosts 3.7million refugees. Since December, nearly a million additional refugees have fled Syria for Turkey as the fighting between Turkish-backed forces and Syrian government forces has intensified. Turkey says it cannot cope with the latest influx.
Turkey has not only stood down its border guards — it has also provided free buses from Istanbul to the Greek border some several hundred miles away. Turkish president Recep Tayyip Erdoğan is deliberately ramping up the threat of another migrant crisis. He has claimed that hundreds of thousands of migrants have already crossed the border into Europe and that 'soon it will reach millions', though these numbers are certainly exaggerated. His aim is to draw his NATO allies and EU partners into his conflict in Syria, particularly as the fighting has escalated in Idlib.
Some EU worthies are up in arms at Turkey's move, and have condemned it as 'blackmail'. But the blame for all this must fall largely on the EU.
To the EU's fans – a disturbing number of whom occupy top positions in the British establishment – the EU is a cosmopolitan utopia. It is hailed as an embodiment of openness, tolerance and freedom. Nothing could be further from the truth. While there is free movement of labour within the EU's 27 member states, that sits alongside a dogged determination to keep outsiders out.
To this end, the EU signed a deal with Turkey in 2016. Turkey promised to secure its borders to prevent Syrian refugees from entering the EU in exchange for €6 billion in aid. This 'solved' one aspect of the migrant crisis by stemming the flow of refugees to the Greek islands (though despite major promises, it did next to nothing to help either refugees or locals in alleviating the dangerous overcrowding on the islands).
Unable to formulate a coherent EU-wide strategy for dealing with the migrant crisis, the EU's migration policy had effectively been outsourced to an increasingly erratic and belligerent dictator. That Erdoğan has now taken advantage of this situation should surprise no one.
Indeed, this has been the EU's approach to external migration for decades – far before any talk of a crisis. Erdoğan is not even the first dictator to be paid by the EU to keep non-Europeans out of Europe. In 2004, the EU lifted economic sanctions against the then Libyan dictator Colonel Gaddafi. In exchange, he promised to limit migrant flows from Africa. Gaddafi surely knew his audience when he warned the EU in 2010 that Europe might 'turn black' if he was not paid an extra €5 billion a year to guard Libya's coastline. After the Libyan government collapsed following NATO's invasion in 2011, the EU continued to fund Libya's coastguard, which was run by the various militias and warlords who moved in to fill the vacuum left by the overthrow of Gaddafi.
The result has been a humanitarian catastrophe. Migrants intercepted by the EU-funded Libyan coastguard are put in detention centres. Many allege torture in these centres and some say they have been used as slaves. These centres are, in some cases, run by gang leaders and human traffickers, some of whom have personally shot and drowned hundreds of desperate people trying to reach Europe. The EU commissioner now in charge of overseeing this brutal and illiberal policy has the deeply ironic job description of 'promoting our European way of life'.
So where is the outrage? The same people who get endlessly worked up about critical coverage of Meghan Markle have curiously little to say about the EU's racist treatment of dark-skinned, non-EU migrants. Tens of thousands have drowned trying to reach Europe and thousands have been detained in inhumane conditions thanks to EU policies. And yet tens of thousands of self-proclaimed liberals have taken to the streets several times in the past few years – not to condemn the EU but to support it. They wave EU flags and don EU facepaint, and even claim to *heart* migrants, without any sense of shame.
Being pro-immigration is central to the liberal Europhile identity and to EU propaganda, even while the institution itself brutalises migrants. This dissonance cannot be down to ignorance alone. Even for those few Guardianista liberals who criticise Fortress Europe from time to time, it is not enough to shake their faith in the inherent goodness of the EU project and the inherent wickedness of anyone who wants to leave it behind.
For both Turkey and the EU, migrants are merely pawns in a larger battle.
Fraser Myers is a staff writer at spiked and host of the spiked podcast. Follow him on Twitter: @FraserMyers.
Picture by: Getty
To enquire about republishing spiked's content, a right to reply or to request a correction, please contact the managing editor, Viv Regan.