The future will be bright after Brexit
If ever there was a time to free ourselves from Brussels, it is now.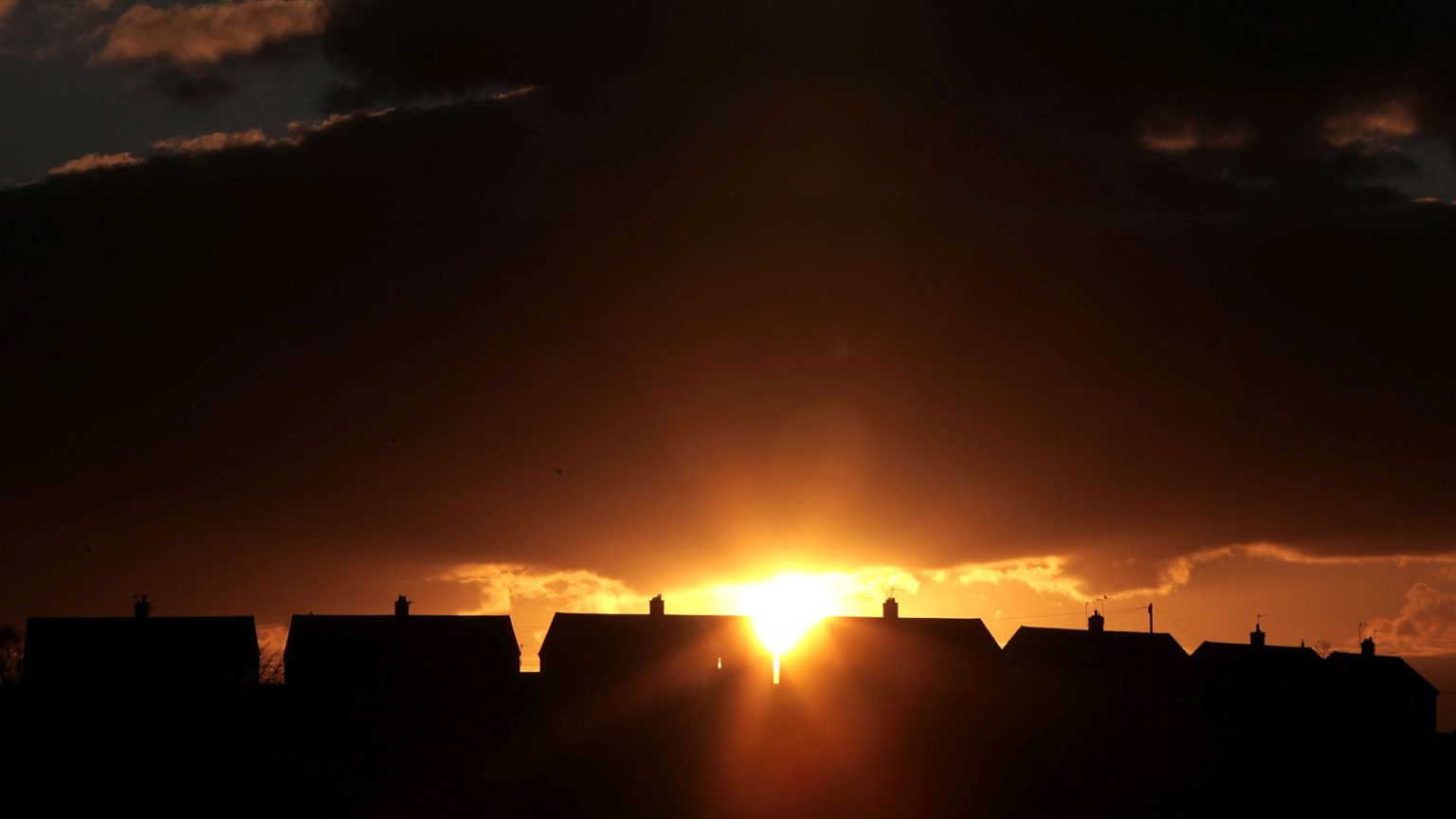 The EU Withdrawal Agreement Act was signed into law last Thursday. And this Friday we fire the starting gun on the transition period, which signals the beginning of our exit from the European Union. This effectively brings to an end three-and-a-half years of democratic defiance and political paralysis.
I personally believe that Brexit, rather than being like a bullet in the temple, will be more of a shot in the arm to stimulate our democratic process, economic trade and international networks. What shocks there may be will be comfortably absorbed by our relatively stable economy. And if the right policies are pursued, we can and will thrive after Brexit.
Now, all the evidence suggests that we were in a bad place a few months ago. The aforementioned political paralysis was obstructing the parliamentary process and strangulating economic growth as the public began to doubt the integrity of the democratic process. I cannot tell you how many I had to try to convince to vote, regardless of their political persuasion, before the General Election, and I believe there is still a blood-soaked tourniquet wrapped around the notion of democracy in this country.
Meanwhile, despite Angela Merkel's recent claim, that 'Brexit is a wake-up call', there has been no real self-reflection among Eurocrats, who in recent weeks have only amplified their pronouncements of an EU army, the accession of nations like North Macedonia and Albania, and the introduction of more eye-watering regulations.
Some have said you cannot put a price on democracy, but democracy will not feed my kids or keep my wife and I warm at night. So, in this article, I analyse the opportunities ahead for a globally focused and free-trading nation. I consider the national picture and our economic position alongside our European neighbours. And, lastly, I observe the local landscape, where Brexit is expected to make a lasting material difference.
The international context: forging new relationships
International trade has been one of the major areas in which the United Kingdom has historically been bound by EU regulations. The past weeks have been an indication of what we can expect going forward. At the UK-Africa Investment Summit recently, prime minister Boris Johnson set out his ambitions for a 'global Britain', and for post-Brexit trade with African nations, saying: 'We are not just a great friend and reliable ally but also the people you should be doing business with.' With a specific emphasis on the potential created by Brexit in terms of rolling back trade barriers, he added that the UK is 'also the partner of today, tomorrow and decades to come'.
This was an important shift. When we joined the European Economic Community (EEC) in 1973, our relationships with Commonwealth nations in particular were constricted. Charles de Gaulle, the French president between 1959 and 1969, vetoed UK entry to the EEC in 1963 precisely because we refused to 'renounce all Commonwealth preferences'. By welding ourselves to the EU, we lamentably impoverished the developing nations we previously traded with for centuries.
In the past year, the United States signed new trade deals with Canada, China and Mexico. A day after the UK-Africa summit, at the World Economic Forum in Davos, US president Donald Trump reaffirmed his desire to negotiate a free-trade deal with the UK. A fifth of our current trade is already with the US, and now we can forge a free-trade deal with the world's biggest economy.
Trump spoke very warmly of Johnson at the forum, saying: 'They have a wonderful new prime minister who wants to make a deal.' In a recent conversation with Brendan O'Neill, economist Liam Halligan said: 'How mad is it that we, the United Kingdom, have never cut a trade deal with the United States?' He continued: 'We don't have a trade deal with our single biggest country trading partner – [but by] acting alone we can cut that trade deal.'
It is also important to note the extent of trade relationships the UK has already forged since the vote in 2016. Currently, the UK has signed 20 'continuity deals' covering over 50 countries, including Switzerland, Norway and Iceland, as well as Central American and African nations, among a throng of others. Around three quarters of the EU's external trade deals have already been replicated.
The national context: a resilient economy
Despite economic uncertainty, inward investment to the UK has remained steady. According to United Nations data, Britain retained its position as the the top European recipient of foreign direct investment (FDI) by the end of 2018 (the latest figures available) – holding more inward investment stock than France and Germany combined. Globally, FDI in Britain was behind only the US and China, according to the OECD. In the fortnight following the Conservative election victory, nationwide reports showed growth, as if an economic dam had burst.
It is also hard to ignore the economic complexion of our European neighbours, given how restricted international trade relationships are by EU membership. So, let's have a look at the three biggest players: Germany's economic growth reached at a six-year low in 2019 with recession only narrowly avoided; France has undergone several months of stagnation, but just chalked up a quarter of growth; and Italy is still stagnant, growing just 0.3 per cent in the past year.
Once the UK leaves, these nations will become the three biggest net contributors to the EU. France has been beset by months of strikes against pension cuts and Italy is already in a full-blown fiscal crisis. Plus, unlike the UK, they have limited control to make changes that might prevent such a crisis, because they are welded to the eurozone and sit under the governance of the European Central Bank (ECB). This prevents them from setting their own monetary policy and interest rates. In October 2019, outgoing president of the ECB, Mario Draghi called for even further economic integration and a common eurozone budget.
The local context: cost of living
It was announced at the beginning of January, that the first post-Brexit budget would take place on 11 March. Chancellor Sajid Javid is promising a spending spree to support parts of the country that have been left behind. The national living wage will rise in April to £8.72 and there are plans to cut national insurance payments.
Fortunately, the supermarket price war has prevented rocketing food prices, and fuel prices are relatively stable. But, unfortunately, the national living wage still sits well below the real living wage, and none of these pledges address the Tories' lamentable flagship welfare policy of Universal Credit, which has led to record UK food-bank use.
One of the biggest obstacles to my voting to leave the EU was a career spent working alongside people experiencing poverty, and the fear that I might have been voting for greater levels of poverty. In August 2019, the UK government's worst-case scenario planning in the event of a No Deal Brexit, entitled Operation Yellowhammer, was leaked to the press. It emphasised concern that disruption to food supplies and potential energy-price increases would mean 'low income groups will be disproportionately affected'.
I have been at the coalface of austerity. One meeting that most moved me was with a middle-class mum who was so malnourished she could not breastfeed her six-week-old son. I therefore read the document deeply, but felt it projected the same devastation that those on low incomes already experience. In doing so, it also conveniently erased from history the decade of austerity that EU membership did nothing to insulate us from, nor provide us with the economic resilience to ease or end.
The argument that the EU is some kind of economic safety net is a red herring. 1973 was a low point for the UK, with the three-day week, regular power cuts and double-digit inflation. Joining the EEC made sense. But we joined as the oil crisis occurred and brought to an end the economic boom in Europe. During our tenure as an EU member, we have had four recessions and these have had a devastating impact on low-income families.
Before our original leaving date in March 2019, I went to Scotland's busiest food bank to test the theory that those on the lowest incomes voted to leave, and find out if they were concerned about projected price rises. What fascinated me was that all bar one of the people I met voted to leave. Steve, 47, who had recently been made redundant, told me: 'I do worry prices will rise, but I also believe we make better decisions when we own the decision-making process and, in the long run, I think we will be fine.'
Conclusion
As we leave the EU this Friday, the current picture is very clear: the economy of the eurozone is stagnant. Meanwhile, the UK economy has maintained slow but steady growth since the vote to leave. Only a third of EU nations are net contributors to the EU budget, and the top third – minus the UK – are in a perilous economic state. The trajectory of the EU is towards further integration, tighter bureaucracy, higher contributions and stricter regulation. What nation in its right mind would want to weld itself to this?
Since we joined the EU, its share of the global economy has shrivelled. It is now half what it was when we joined in 1973. If ever there was a time to leave the EU, to throw off the international shackles and economic protectionism that has stunted our potential for growth, if ever there was a time for us once again to take our place on the world stage, it is now.
Ewan Gurr is a commentator, consultant and columnist for the Evening Telegraph. Follow him on Twitter: @EwanGurr
Picture by: Getty.
To enquire about republishing spiked's content, a right to reply or to request a correction, please contact the managing editor, Viv Regan.