Louis Farrakhan: corporate censorship's double standards
Twitter hands lifetime bans for 'misgendering' while anti-Semitism gets a slap on the wrist.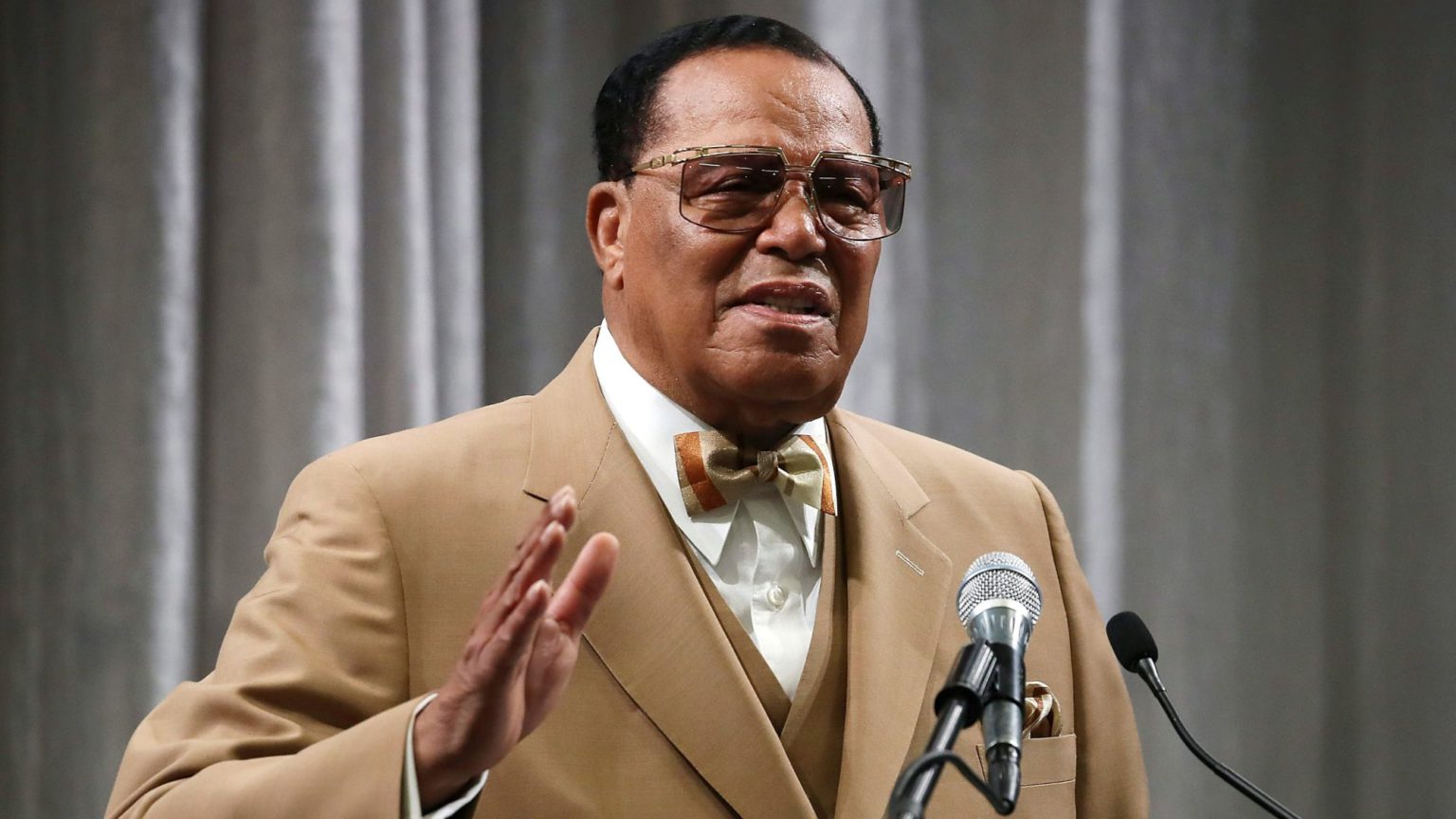 Louis Farrakhan, leader of the Nation of Islam, was momentarily banned from Twitter on Saturday for violating the site's rules.
However, Farrakhan's ousting from the worldwide river of twaddle was short-lived – his tweeting privileges were reinstated that same afternoon. Twitter said that Farrakhan's account had been mistakenly caught in its spam filter (something that in this age could conceivably be considered a microaggression, given Farrakhan's Muslim faith and the porcine nature of Spam).
It's not the first time Farrakhan has been banned from social media. He was booted off Facebook in May last year for violating the site's hate-speech policies.
A lot of what Farrakhan says is rather disobliging of Jews and LGBT people, to say the least. The minister has in the past alleged that Jewish Hollywood producers force aspiring actors to have anal sex and has branded Jews 'Satanic'. In 2018, after being accused of anti-Semitism, he defended himself on Twitter by saying 'I am not an anti-Semite, I am anti-Termite'. This is a statement that, outside of Jeremy Corbyn's Labour Party, cannot be described as anything other than explicitly anti-Jew. The tweet received no censure from Twitter at the time. It was only deleted more than a year later when Twitter changed its policies to prohibit 'language that dehumanises others on the basis of religion'.
Now, compare this to the way the site dealt with the case of Meghan Murphy. Murphy is a Canadian feminist writer. She received a lifetime ban from Twitter for making the biologically accurate statement that 'men aren't women' and for 'misgendering' and 'deadnaming' Jonathan, now Jessica, Yaniv. Yaniv gained notoriety for waltzing about Canada trying to get women to wax 'her' hairy, yet obviously feminine, bollocks and then suing those who refused. For her remarks, Murphy was prohibited from using Twitter – forever. Yet Farrakhan, who has decades of form for promoting one of the world's oldest hatreds, is free to carry on tweeting with gay abandon.
This is an obvious double standard from Twitter's top brass. The intersectional power-structure view of society, which is rife in Silicon Valley and in much of the wider media, seems to be the problem here. In this view, there is a bizarre league table of who in society is most oppressed. Intersectionality makes doubles standards more likely as responses to bigoted comments are determined by the perceived status imbalance of the tweeter and of his or her targets, rather than the content of the comments.
But if we are to make policies based on immutable characteristics or historical privilege, you would be hard-pressed to find a group of people who've had a harder time of it than the Jews. And yet, Twitter seems to have decided that insulting trans people should result in digital ex-communication, but comparing the entire Jewish race to insects merely requires a retroactive deletion of the statement without an apology.
Corporate censorship is an intrinsically bad phenomenon and it is getting worse. The best outcome would be for Twitter to stand up for free speech on its platform with no ifs or buts. But if Twitter insists on having these hate-speech policies, they must at the very least be enforced equally and fairly.
Many may well argue that it's only Twitter, so what's the big deal? And it would be nice for that to be the case. To most of humanity, what goes on in the Twittersphere is insignificant and irrelevant. At its worst, Twitter is just a load of catty slebs and media tossers cycling between patting each other on the back and tearing each other down.
But this is a question of principle, of free speech and of fairness. If Twitter were operating in a fair manner it would treat the cases of Murphy and Farrakhan in the same way. And if it were committed to free speech, it would let them both speak, regardless of who may take offence to whatever it is they say.
Guy Birchall is a writer based in London.
Picture by: Getty.
To enquire about republishing spiked's content, a right to reply or to request a correction, please contact the managing editor, Viv Regan.