BBC presenters are not oppressed
How dare Samira Ahmed compare her £700,000 payout to the equal-pay struggles of the past?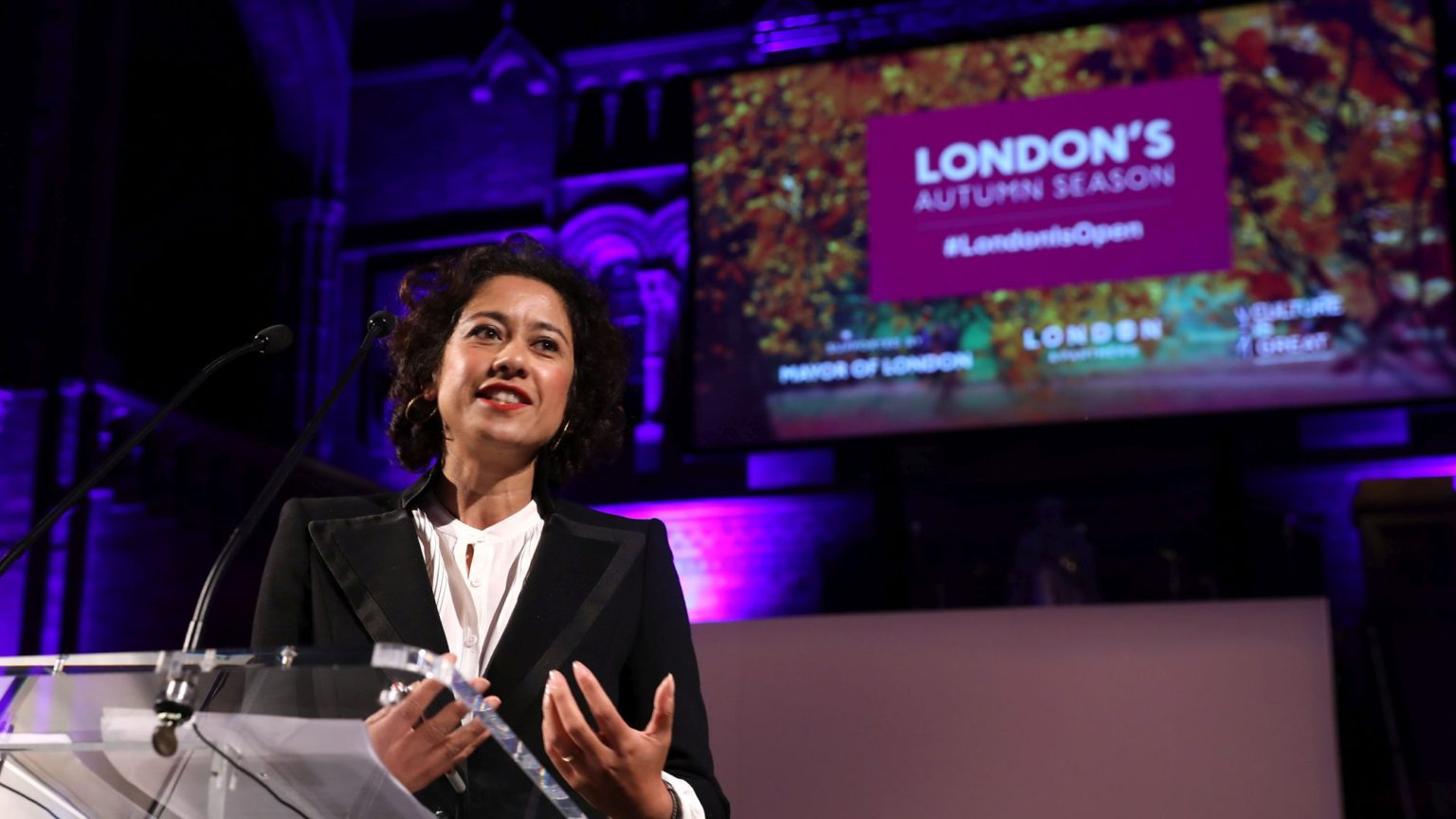 Have you recovered yet? Samira Ahmed's stunning courtroom triumph in her equal-pay dispute with the BBC was surely the feminist victory the nation needed. As other female presenters began sharing their joy on Twitter, it became clear that the record payout awarded to Ahmed (a woman who had, until this point, been little known outside of her own family) for presenting Newswatch (a programme few people have ever knowingly watched) was a moment we could all celebrate. My guess is that even the corporation's cleaners were downing bottles of champagne as they waited for the night bus in the early hours of a cold Friday morning.
Ahmed claimed she was owed almost £700,000 in back pay when her fee of £440 per episode of Newswatch was compared to the £3,000 her male colleague, Jeremy Vine, got for presenting each episode of Points of View. The difference was, of course, nothing to do with the two programmes being on different channels, having different subject matter, bringing in different numbers of viewers, or the fact that one presenter is a household name and the other is not. No, the pay differential was entirely down to misogynistic BBC bosses overseeing a culture of institutionalised sexism. Obviously.
After judgement was passed, Ahmed hot-footed it back over to Broadcasting House to give her straight-to-camera reaction. She thanked all her media chums, as well as her legal team, before tearfully finishing up with: 'I'd especially like to thank the Ford Dagenham women and the women at the Grunwick factory strike who fought for equal pay going back to the 1960s.'
I'm sorry, but how dare Ahmed speak of her courtroom appearance in the same breath as the Dagenham and Grunwick disputes? How dare she ask us to compare her experiences at the BBC to the struggles faced by women – and men – who stood up to their bosses in the 1960s and 70s?
Ahmed continued to work for – and be paid by – the BBC throughout her dispute, while the Dagenham and Grunwick strikers went unpaid for many months, struggling to cover their bills and feed their children in the process. Ahmed moved between Broadcasting House and the courts via her solicitor's office. The strikers stood on picket lines and, especially at Grunwick, faced police brutality. Ahmed's supporters used their Guardian columns, Radio 4 programmes and social-media followers to generate publicity. Jayaben Desai, leader of the Grunwick strike, went on hunger strike after trade unions, under pressure from the Labour government of the time, withdrew their support.
It's not just different tactics that make Ahmed's comparison of herself to the Dagenham and Grunwick strikers nauseating. The machinists at Ford Dagenham used their collective bargaining power to demand their jobs be reclassified as skilled work and that they be paid accordingly. Their success sent a message that working-class women could not be taken for granted as a cheap and expendable source of labour. Their battle led to changes in legislation that benefited all women.
Meanwhile, the strike that took place at the Grunwick film-processing factory in 1977 was never solely concerned with women's rights. The strikers sought to challenge the low pay and appalling treatment of the factory's primarily immigrant workers who were, yet again, seen as cheap, expendable and passive. Jayaben Desai called for unity among all workers – male and female, black and white – and she got it. London dockers, members of other trade unions and political supporters stood alongside the Grunwick strikers. In July 1977, they numbered almost 20,000 in just one day.
The strikes at Dagenham and Grunwick took place in the context of a broader class struggle. The only bargaining chip that workers had was solidarity. Their cause was a collective demand for better pay and conditions.
The BBC women, in comparison, are taking legal action to bolster their own privately negotiated pay packets. Victory for Ahmed represents success for a handful of individuals who are already incredibly privileged. It will make no difference whatsoever to the lives of millions of working women and men.
NUJ general secretary Michelle Stainstreet described Ahmed's decision to take her pay case to court as 'incredibly brave'. Desai's actions – standing up to hostile bosses, cabinet ministers, police, media and, ultimately, much of the trade-union movement – represented true bravery. The use of that word to describe Ahmed's trip from the BBC's make-up department to the courtroom and back home to a well-stocked fridge is laughable.
Samira Ahmed is not alone, of course. It was announced yesterday that Radio 4 newsreader Sarah Montague received an out-of-court settlement of £400,000 last year. She received an apology from the BBC following years of apparent 'unequal treatment'. The BBC is now said to be facing pay claims from many more women, potentially facing a bill running into the millions. It is worth remembering that this money comes from us, the British public, via the compulsory licence fee.
There are of course pay inequalities today, despite it being illegal to pay men and women differently for the same work. It would take someone employed as a carer the best part of 20 years to earn the equivalent of Sarah Montague's payout, never mind her actual salary. Care work tends to be dominated by women. But as these women are paid the same as men who do the same work, there are no court cases to be brought. There are certainly no six-figure out-of-court settlements in the pipeline.
The next time a woman at the BBC celebrates receiving an enormous pay-out she might want to pause before comparing herself to the Dagenham or Grunwick strikers. While they promoted solidarity among all workers, whatever their sex or skin colour, today's pity-me presenters promote only themselves.
Joanna Williams is associate editor at spiked. She is the director of the new think tank, Cieo. Find out more about it here.
Picture by: Getty.
To enquire about republishing spiked's content, a right to reply or to request a correction, please contact the managing editor, Viv Regan.