What's the point of Rebecca Long-Bailey?
To press ahead with 'continuity Corbynism' after Labour's historic defeat would be delusional.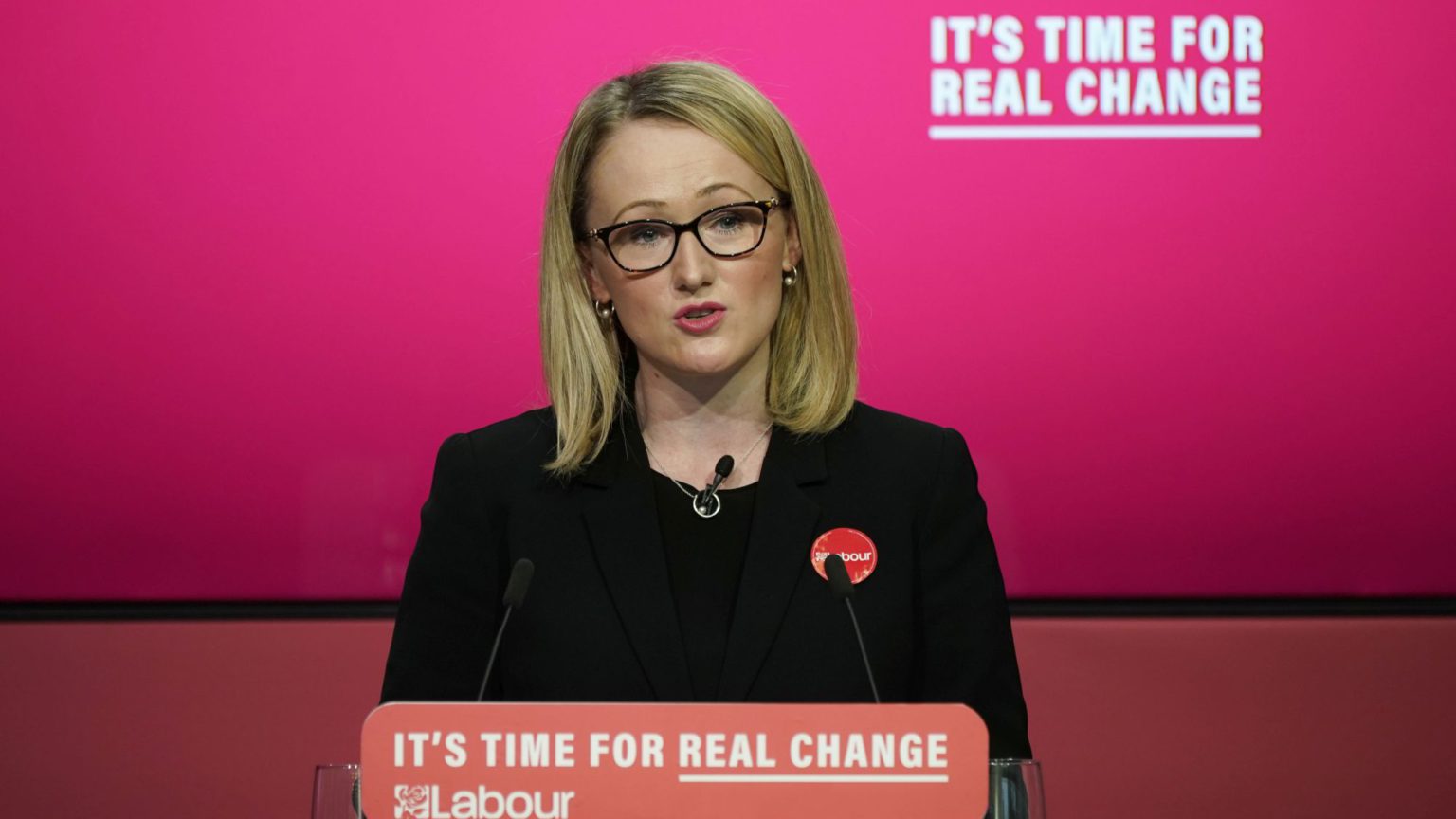 So Labour's post-election 'period of reflection' is going well, then. A stunning '10 out of 10' is how Labour leadership contender Rebecca Long-Bailey rated the leadership of Jeremy Corbyn. The leadership that delivered Labour's worst election defeat since 1935. The leadership that decisively, perhaps irreversibly, severed Labour's (admittedly already strained) connection to working-class voters – the very people the party was founded to represent. Ten out of 10. Gold stars all round.
And it wasn't just Labour's leadership that did brilliantly in Long-Bailey's view – the policies were brilliant, too. 'I don't just agree with the policies, I've spent the last four years writing them', she wrote, in her opening pitch for the leadership in Tribune magazine. According to her, the only problem with these policies, which were decisively rejected by the electorate, was that they were 'tragically undersold'.
Perhaps Long-Bailey's 'continuity Corbyn' campaign will play well to a party membership that backed Corbyn decisively in 2015 and 2016. Her unapologetic support for Corbynism's strange and contradictory mess of mild social-democratic reforms, identity politics and radical environmentalism, repackaged as 'socialism', will certainly excite the base. Her strategy is clearly to position herself as the sole 'left' candidate in the race.
But although Long-Bailey's unbridled enthusiasm for Corbynism marks her out, her assessment of Labour's failure is essentially the same as the other leading leadership candidates. For Long-Bailey, what Labour got wrong was not the message, but the messaging. 'Labour's campaign lacked a coherent narrative. But this was a failure of campaign strategy, not of our socialist programme', she wrote in Tribune. 'We struggled to marry our ambitious programme with voters' fundamental lack of trust in politicians.'
Indeed though someone like Jess Phillips may differ with Long-Bailey on policy (the Corbynites have lots of policies, Phillips has no policies whatsoever), they seem to agree that Labour's success or failure hinges on strategy and the right narrative. 'We need to tell a story about our country that connects us to people… to speak in a language that shows our lost voters that we get it, that we care', Phillips wrote in her opening bid for the leadership in the Guardian.
The other 'moderate' to beat, Keir Starmer, also put 'restoring trust' at the centre of his campaign. But he clearly isn't intending to make a major shift on policy. Starmer has promised not to 'lose sight of our values or retreat from the radicalism of the past few years'. He also vowed to push for a 'Green New Deal' – one of the 10-out-of-10 Corbyn policies for which Long-Bailey takes credit.
Much like the moderates, Long-Bailey reduces politics to a question of marketing. The Corbyn project wasn't intellectually incoherent, it was just poorly packaged. Labour's Brexit betrayal was apparently just framed in the wrong way. Beneath all the talk about regaining voters' trust lies the view that voters got it wrong again and Labour just needs the right messaging and narrative to persuade them to get it right next time around. This is a recipe for disaster.
No paywall. No subscriptions.
spiked is free for all.
Donate today to keep us fighting.
Donate online
To enquire about republishing spiked's content, a right to reply or to request a correction, please contact the managing editor, Viv Regan.