The hollowness of Jess Phillips
When 'telling it like it is' means saying nothing at all.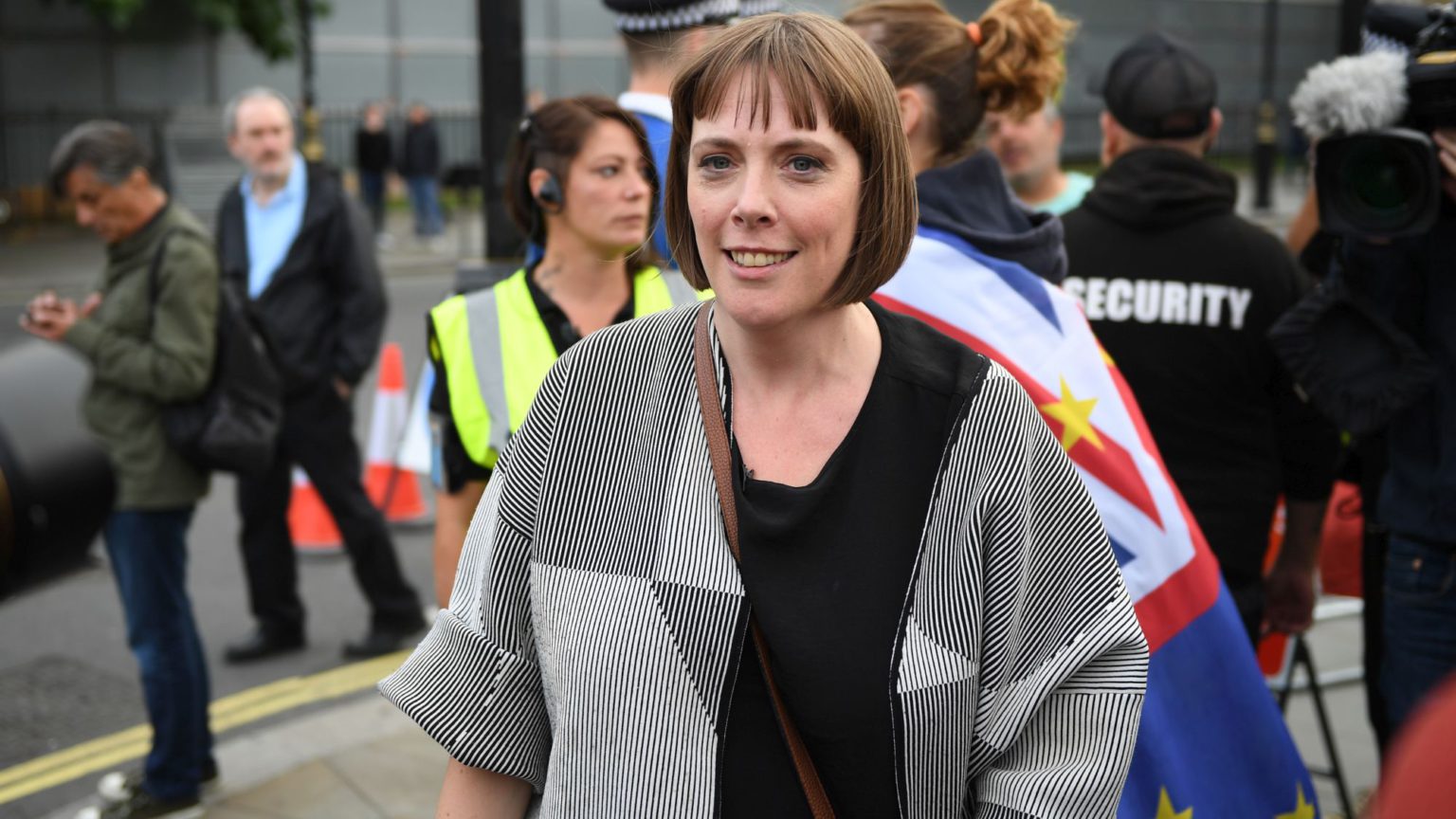 'Speak truth. Win power.' That's the slogan for the Labour leadership campaign of Jess Phillips, the outspoken MP for Birmingham Yardley and darling of commissioning editors for broadsheet Sunday supplement magazines.
But while Phillips has barely been out of the media since she was elected in 2015, what she actually believes in, what truth she intends to speak, is not altogether clear. And as her long-trailed leadership bid got underway this weekend, we're still none the wiser.
Her interview on The Andrew Marr Show yesterday was full of platitudes and non-statements. She said the primary reason Labour lost the election was a lack of public trust in the party's ability to govern. But on policy, she offered little in the way of specifics.
Marr asked her about Labour's pledges to nationalise rail, water, energy and power. Would they be kept by a Phillips-led Labour Party? '[L]eadership is about choices', was her response. When pushed, she said she backed nationalising the railways, and reversing privatisation in probation, then trailed off about the rest.
The only eye-catching announcement she made was to keep open the prospect of her campaigning for Britain to rejoin the European Union after we formally leave at the end of this month. And she walked that back this morning.
Phillips is associated with the 'moderate' wing of the Labour Party and has been a vocal critic of Jeremy Corbyn. But she also calls herself a 'socialist' and says she rejects factionalism. In the end, what she would do as Labour leader or PM is anyone's guess.
As Isabel Hardman notes in the Spectator, Phillips has spent her time in parliament campaigning on the issues of domestic violence – before entering parliament she managed women's refuges in the Midlands – and schools funding.
But she hasn't really expressed any broader political views. Even as regards education, as Hardman writes, 'we know that she thinks schools should have enough money… but it's rather less clear what she thinks the structure of the education system should be'.
During her short time in parliament, Phillips has become a darling of the centrist media set. But in interview after interview after interview, she has managed to say remarkably little about policy, let alone principle. She's even tried to make a virtue out of it.
As one Times interview put it last year, 'she's not good at economics or technocratic detail'. In another interview, with The Sunday Times, she admitted to having to 'Google the Single Market and the Common Market every time I go on telly'.
'She volunteers all this with no hint of apology – nor any discernible politician's filter', says the gushing ST write-up. But while a politician admitting she doesn't know what she is talking about might, in a sense, be refreshing, it is hardly positive.
Phillips' ability to cut through the niceties, waffle and pretense of Westminster is at the centre of her brand. But her version of 'telling it like it is' seems to entail saying absolutely nothing of substance while generating endless headlines about herself.
'All over the world we see that it isn't enough to offer big change, you also need a big personality', she wrote in the Guardian on Saturday. But Phillips is not so much authentic as she is a kind of character act, lapped up by an out-of-touch commentariat.
Every interviewer gawps at her hoop earrings, Converse trainers and gobbiness. Her parliamentary interventions, all lovingly retweeted by lobby hacks, often manage to crowbar in references to her own supposed ordinariness, regardless of the subject of debate.
This hit farcical levels last September, when Phillips (who earns £80,000 a year as an MP) claimed in parliament that she doesn't own a printer. (She said she relied on her mother-in-law's.) The internet soon went to work, finding various photos of Phillips next to printers.
She is celebrated as a working-class hero by people who probably cross the street whenever they see a working-class person. All the while, the fact of Phillips' comfortable upbringing (her mother was a well-paid NHS exec) seems to have passed the media by.
Her true appeal is flattering the media set's prejudices. As Brendan O'Neill has put it, Phillips is beloved by them 'because she sounds working class – to London poshos – while espousing exactly the same political and moral views as London poshos'.
And even then, her views seem to amount to being Corbynsceptic, anti-Brexit and moralistic. Indeed, Phillips seems to treat Labour Party politics as little more than an exercise in looking after the great unwashed in a nicer way than those dastardly Tories do.
Her swish leadership video shows various Birmingham residents telling her how wonderful and caring she is. 'You help the vulnerable, you help at the food banks, you help the families that need it most', says one, as Phillips looks on, smiling.
This is her, and much of the modern Labour Party, in a nutshell. She confuses left-wing politics for charity. Ordinary people are there to be looked after by middle-class do-gooders. The idea that they may run their own lives is an almost absurd prospect.
In more ways than one, Jess Phillips mania – a malady thankfully limited to SW1 – reminds us how out of touch Labour now is.
Tom Slater is deputy editor at spiked. Follow him on Twitter: @Tom_Slater_
Picture by: Getty
No paywall. No subscriptions.
spiked is free for all.
Donate today to keep us fighting.
Donate online
To enquire about republishing spiked's content, a right to reply or to request a correction, please contact the managing editor, Viv Regan.