Our cultural highs and lows of 2019
spiked writers pick the best and worst of this year's art and culture.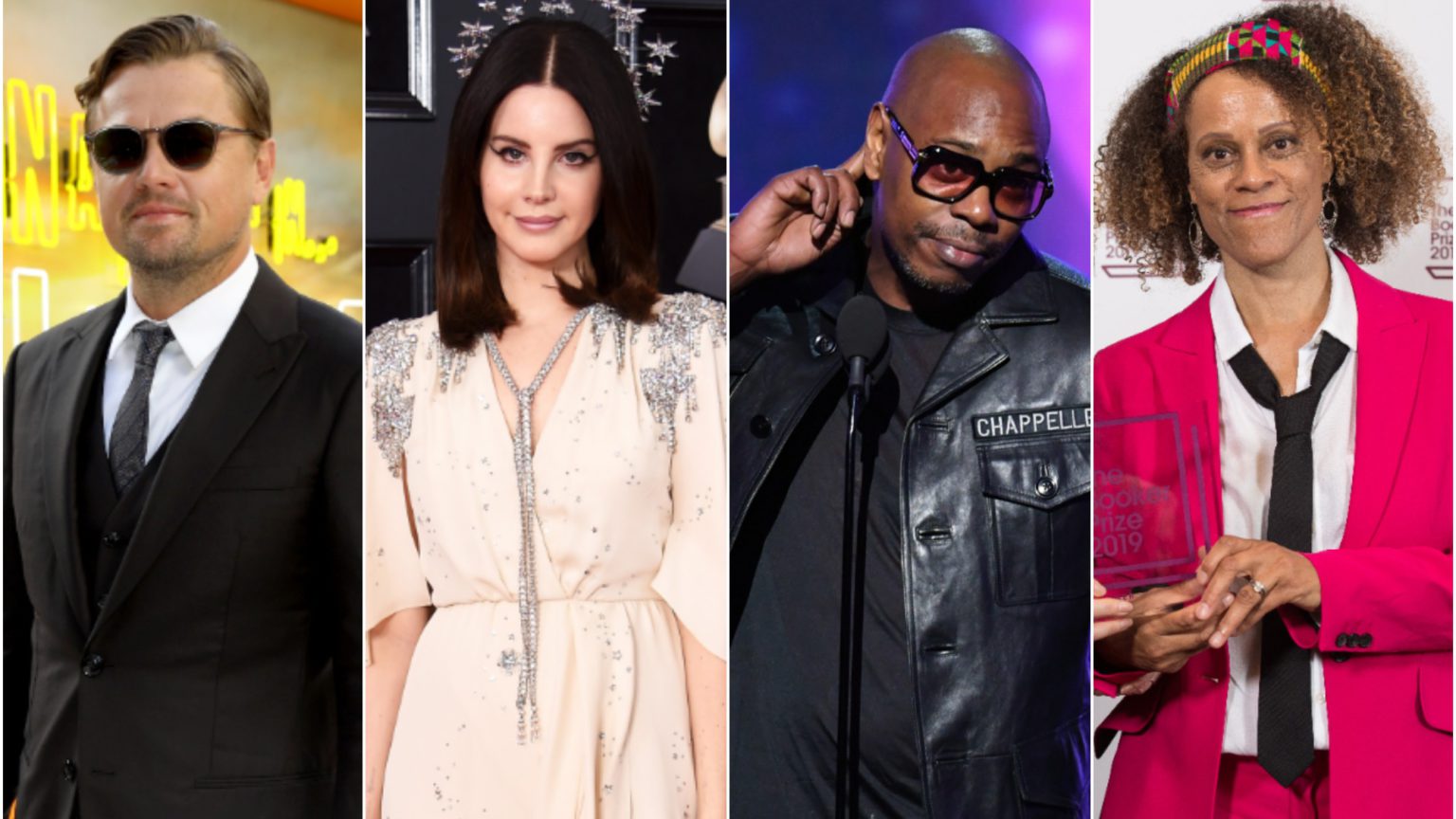 Andrew Doyle chooses...
High: Once Upon a Time in Hollywood, directed by Quentin Tarantino
Once Upon a Time in Hollywood runs to two hours and 40 minutes, but is the tautest and most disciplined of Quentin Tarantino's films since Jackie Brown in 1997. With its faultless performances, bravado, maturity of tone, and a surety of artistic purpose rarely seen in popular cinema, Once Upon a Time in Hollywood could well be Tarantino's most accomplished work.
Low: Child's Play, directed by Lars Klevberg
As a fan of 1980s horror films, I had high expectations of this reboot of the story of Chucky, the doll possessed by the spirit of a serial killer. The writers of this version have made the inexplicable decision to turn Chucky into a robot whose programming has gone awry, thereby removing all the supernatural fun of the original concept. It's like a slapdash reworking of The Terminator for remedial children.
Andrew Doyle is a comedian and spiked columnist.
Tom Slater chooses…
High: Sticks & Stones, by Dave Chappelle
Dave Chappelle is so gifted a comedian, and so beloved by generations of fans, that he's basically uncancellable. Sticks & Stones, his latest Netflix special, almost set out to put that to the test. He goes after trans ideology, cancel culture and Michael Jackson's accusers with glee, pricking pieties so many insist are off-limits, and all with an infectious nonchalance. It's not his best special, but it's the one we all needed right now.
Low: The work of EU Supergirl
I can't work out whether this was a high or a low: while objectively horrendous, the polymathic output of 'EU Supergirl' Madeleina Kay was certainly entertaining this year. To the uninitiated, Kay is an anti-Brexit activist who crowdfunds from gullible Remoaners to fund her interrailing trips around Europe. She also paints paintings and writes songs so bad they made us all wonder if she was a Leave.EU plant. Thank God that the strange #FBPE clique to which she belongs has been tossed by the General Election into the dustbin of history.
Tom Slater is deputy editor of spiked.
Julie Burchill chooses…
High: Dear Christine – A Tribute to Christine Keeler, curated by Fionn Wilson
I've been interested in the Profumo Affair since I was an unwholesomely curious little girl, and was very honoured to have my writing included in this year's exhibition Dear Christine – curated by the artist Fionn Wilson – which opened in Newcastle, moved to Swansea and will show in London next February. The story of how the life of a working-class teenage girl was destroyed in order to absolve the establishment is a story which never loses its shock and poignancy.
Low: RuPaul's Drag Race
You'd have to be living in an Amish community not to have heard of the hit reality-TV show RuPaul's Drag Race, while Channel 5's Kids in Drag follows a process which we squares call 'grooming'. If the Black and White Minstrels are insulting and reactionary, why aren't drag queens? If someone can explain to me why race-based parody is bad and sex-based parody is 'a bit of fun', I'd love to know.
Julie Burchill is a journalist and author.
Fraser Myers chooses...
High: Parasite, directed by Bong Joon-ho
A poor family ingratiate themselves with a rich family by taking up positions in the household staff. They scheme to have the old staff sacked and recommend their family members as replacements, pretending to be unrelated. As they entangle themselves further and further into the lives of the host family, how long can they keep up their lies? They soon learn they are not the only ones hiding dark secrets. Parasite is thrilling, bleak and at times darkly funny – the most deserved winner of the Palme d'Or in years.
Low: #Grime4Corbyn
One of the stranger products of the 2017 'youthquake' was #Grime4Corbyn, a pro-Labour collective set up by rappers JME and Stormzy. Attempts to revive the movement this time around didn't come to much. Stormzy still backed Labour, but the grime stars shunning Corbyn caught the mood of the nation. AJ Tracey said he wouldn't vote Labour this time, Lethal Bizzle called for Corbyn to resign, and Skepta said rappers had been 'used' by politicians and that 'no one gives a shit about it now, bruv'.
Fraser Myers is staff writer at spiked
Joanna Williams chooses…
High: William Blake, at Tate Britain in London
'If the doors of perception were cleansed every thing would appear to man as it is, Infinite.' I first encountered William Blake through my teenage crush on Jim Morrison and the Doors. Later, I read Blake's poetry. The exhibition of Blake's work currently on display at Tate Britain provides a glimpse of the infinite as visualised in Blake's incredible imagination. It is stunning and terrifying and awe-inspiring.
Low: Prizes for everyone
This year, the Turner Prize was shared between four artists, who urged the judges not to pick a single winner. Authors Bernardine Evaristo and Margaret Atwood shared the Booker Prize. Both Peter Handke and Olga Tokarczuk won Nobel Prizes in literature. Even the Bad Sex Award for the worst fictional portrayal of sexual shenanigans was split two ways. In 2019 everyone won and all had prizes. But when nothing is deemed better than anything else, culture and art lose out.
Joanna Williams is associate editor at spiked.
Ella Whelan chooses…
High: The Beckett Trilogy, Gare St Lazare Ireland
Three hours in the dark listening to three long soliloquies? It can only be Samuel Beckett. Directed by Judy Hegarty Lovett and performed by the genius Conor Lovett, this one-off performance in freezing Kilkenny was excellent. Only Gare St Lazare Ireland can make you see the humanity of the spewings of an unnamable in a jar after listening to musings about hats and stones for hours.
Low: Lover, by Taylor Swift
At a certain point in life, you grow too old for pop – Taylor Swift reached that point years ago. This album is trashy, but not in a good way. Most odious is 'London Boy', which manages to insult Hackney ('doesn't have to be Louis V up on Bond Street') and make every listener inside the M25 cringe at the same time. It is almost as bad as the time Fergie filmed the music video for her song 'London Bridge' down the road on Tower Bridge.
Ella Whelan is a spiked columnist.
Patrick Marmion chooses...
High: Standing At The Sky's Edge, at Sheffield Theatres
One of the best plays I saw this year was Standing At The Sky's Edge. It's about the history of Sheffield's brutalist Park Hill council estate, from its brave new world vision of the Sixties, through the misery of Thatcherism in the Eighties and its eventual yuppification today. Richard Hawley's music gave it an urgent and epic feel, but it was the impact of the show on the audience which was sensational, making the people of Sheffield see themselves afresh.
Low: Fairview, at the Young Vic in London
Without question the worst play I saw this year was the poisonous and basically racist production of Fairview (read 'white gaze') at the Young Vic theatre, which won author Jackie Sibblies Drury a Pulitzer Prize. It presents the audience with black stereotypes which are then blamed on the audience itself. At the end of the show the black actors step off stage and demand that people who 'self-identify as white' go on stage to see how it feels – adding 'you know who you are'. Not only a case of theatrical entrapment, this is a facile exercise in sectarian loathing. Identity politics at its most sinister and totalitarian.
Patrick Marmion is a writer and theatre critic.
Maren Thom chooses…
High: Uncancellable films
The best film of the year, Once Upon a Time in Hollywood, and the best-directed film of the year, Joker, were both targeted by the cancel-culture crew before they were even released. Tarantino's unreconstructed masculinity has long been on the hit-list of the right-on gatekeepers of culture. Joker was talked up as dangerous Incel porn. But the artistic quality of both films defied woke criticism and both were huge commercial successes, demonstrating how limited the cancel-culture mindset is when it comes to discussing art.
Low: No Time to Die's production hell
A propos toxic masculinity, the Bond franchise limps on in an undignified fashion, with endless stories of changing directors, everyday rewrites and 'artistic differences' dogging the production of the upcoming new film, No Time to Die. The flogging of the long-dead horse has been prolonged with the help of Fleabag writer and star Phoebe Waller-Bridge, who was brought in with the aim of rewriting the aging spy as a more current man. The outcome can only prove, once and for all, that Bond is a relic and that quasi-feminist tinkering cannot save him.
Maren Thom is a writer based in London.
Neil Davenport chooses...
High: Norman Fucking Rockwell!, by Lana Del Rey
Lana Del Rey's previous albums were on the lightweight side, relying heavily on a stylised reproduction of familiar gloom-pop tropes with a layer of trap and R&B over the top. But Norman Fucking Rockwell!, her sixth album, is a blinding flash moment where everything falls into place. It is a flat-out perfect album and will grow in stature. Her songwriting – piano-driven lunar ballads pitched between Joni Mitchell and Carole King – became bolder, her voice breathing deeper. Her familiar narratives on the cracked American Dream here possess insight and urgency, packed with zinging couplets and a dry wit.
Low: Booksmart, directed by Olivia Wilde
The promotion and early reviews of Booksmart suggested another welcome addition to mumblecore comedy drama. Centred on two bookish girls trying to party on Prom night, Booksmart only succeeds in reminding you of Greta Gerwig and Noah Baumbach's genius. To even suggest this is anywhere in their league is to con paying filmgoers. Booksmart is an epicly crass, silly and deeply unfunny film that drags US comedy back to the National Lampoon era.
Neil Davenport is a writer.
Luke Gittos chooses…
High: Late Night Alternative, on talkRADIO
In a crowded pool of great radio content in 2019, I want to mention Iain Lee's Late Night Alternative on talkRADIO. The magic of Lee and co-host Katherine Boyle's phone-in show is found in its unique generosity to its frequently unhinged callers. No topic is off limits, no matter is too difficult or banal. The result is an equally funny and heartfelt tribute to ordinary people. They podcast the best bits every day. An honorable mention goes to Series 3 of US podcast series Slow Burn, whose investigation into the killings of Biggie Smalls and Tupac Shakur was brilliant.
Low: the Booker Prize
After announcing the Booker Prize was being given to both Margaret Atwood and Bernadine Evaristo, one of the judges, Afua Hirsch, wrote that it was impossible to judge between the 'titanic career' of Atwood and the 'quality and consistency' of Evaristo (who Hirsch thought was 'underrated). It's hard to disagree with the publisher of Lucy Ellmann's Ducks, Newburyport, another shortlisted book, who argued that the judges had one job: judge the books, rather than their authors. They failed miserably.
Luke Gittos is a spiked columnist.
Wendy Earle chooses...
High: Sorolla: Spanish Master of Light, at the National Gallery in London
I saw a lot of good art exhibitions this year, but this one stood out for me. Sorolla is one of Spain's most honoured artists. His paintings capture luminous Mediterranean light – delicately depicting (and sometimes idealising) the beauty of ordinary life, from people sewing a sail to children playing at the seaside to the dark heads of his wife and baby in a sea of white linen.
Low: the Turner Prize
When the judges awarded the Turner Prize to all four nominees, the contemporary art world reached a new low. The nominees urged the judges not to pick a single winner. They said that as they each made art about different social and political issues, it would be divisive to single out just one of them. The judges agreed. It's now blindingly clear, if it wasn't before, that the art world is more concerned with showing off its supposed social conscience, and setting itself morally above mere mortals, than it is with the development of art.
Wendy Earle is convenor of the Academy of Ideas Arts and Society Forum.
Sean Collins chooses...
High: Apollo 11, directed by Todd Douglas Miller
Apollo 11 is a remarkable, must-see documentary. Produced and directed by Todd Douglas Miller, it tells the story of the 1969 Apollo 11 mission, the first spaceflight that put man on the moon. Although we are all familiar with the story, Miller's technique – using previously unseen archival footage, with no narration or interviews – brings a freshness to the story, as well as making it surprisingly suspenseful. You feel as if you're right there, and it leaves you inspired by what humans can achieve.
Low: The covering up of George Washington murals in San Francisco
In June, the San Francisco school board voted to destroy Life of Washington, a series of New Deal-era murals in a high school. They were painted by Victor Arnautoff, a self-described Communist, and they depict black slaves and a dead Indian, murdered by white settlers. They were always interpreted as making a left-wing statement, but the school board voted to demolish them. After an outcry, the board decided to cover up the murals with panels instead. But that's not much better. As actor Danny Glover, who attended the school in the 1960s, put it, 'To destroy them or block them from view would be akin to book-burning'.
Sean Collins is spiked's US correspondent.
Wendy Kaminer chooses…
High: Porgy and Bess, at the Metropolitan Opera in New York
Much of the music is familiar: 'Summertime' and other songs are staples of the American songbook. But you will rarely hear them performed this beautifully, sited in a powerful choral community, elements of the complete opera. 'Bess, You Is My Woman Now' sung by Ella Fitzgerald and Louis Armstrong is a soulful, celebratory American standard. Sung by Eric Owens and Angel Blue, it's a gorgeous, heart-rending spiritual. With music by George Gershwin, son of Russian-Jewish immigrants, libretto by DuBose Heyward, scion of a white, southern family, and performed by an all-black cast, Porgy and Bess testifies to the virtues of cultural appropriation.
Low: Watching another cultural high – Martin Scorsese's late career masterpiece, The Irishman – on an iPhone.
Wendy Kaminer is an author and spiked columnist.
To enquire about republishing spiked's content, a right to reply or to request a correction, please contact the managing editor, Viv Regan.