Corbyn empathises with all minority groups – except Jews
The Brexit Party candidate standing against Corbyn says we have to get serious about left anti-Semitism.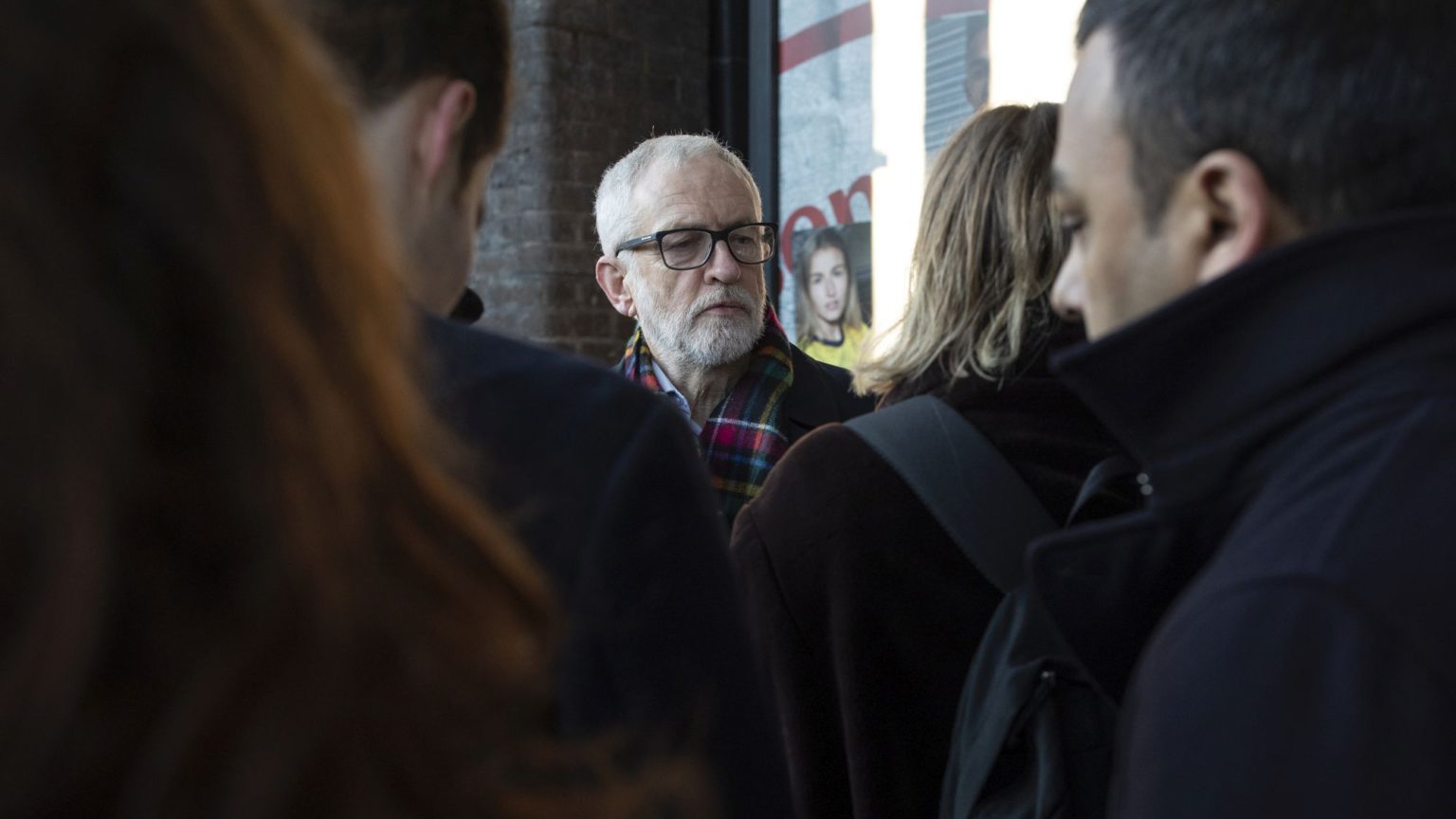 Since being selected as the Brexit Party candidate for Islington North, I've made an effort to understand the thinking of the man I am taking on in the constituency he has held since 1983: Jeremy Corbyn.
I have tried to leave my own preconceptions behind and instead channel the empathy I have developed through my career in the social-care sector. I have tried, in short, to understand how and why a man who has built his political career on the idea that he genuinely cares about the hurt and suffering of ordinary working people can't even bring himself to apologise for the hurt he and his party have caused to the Jewish community.
What is most perplexing about this situation is that it is hard to find a marginalised or minority community whose 'plight' or cause Corbyn has not tried to champion as his own.
He appears, to his supporters on the streets of Islington and beyond, to be a genuinely caring man. Someone who is affected by suffering, and indeed someone who hears the voices of those whom other politicians can't hear or won't listen to.
Whether it is victims of abuse or those suffering the ravages of modern-day poverty, you will likely find that Corbyn has made some attempt to show his concern. And yet when the Jewish community cries in unprecedented unison at the rampant anti-Semitism that has festered unabated in the Labour Party on his watch, Corbyn does little.
Like many in my community, I watched with incredulity as Corbyn obfuscated and meandered around accusations of anti-Semitism in his party during his car-crash interview with Andrew Neil. Corbyn worked tirelessly to divert attention from the topic. He spoke in generalities about racism and bigotry 'in all its forms'. He dodged and dipped with asides about the 'rise of the far right' and fuzzy historical references to 'right-wing fascism in Germany'.
Corbyn is a man who has built a reputation as the champion of just about every minority community in the country, and who has promoted the idea that Labour is their only saviour – yet he seemed almost evasive in his attempts to avoid singling out British Jews specifically for concern or support.
I was left with the distinct feeling that he just cannot and will not understand the fear and anxiety he has caused by associating and working with people who have time and again expressed overtly anti-Semitic sentiments.
Empathy itself can be divided into three distinct categories. There is the idea of showing empathic concern by having an active interest in wanting to change the situation of those suffering. I cannot say that I have seen any evidence that Corbyn has attempted to heal the wounds inflicted by far-left hate on the Jewish community. When he met with representatives from the Board of Deputies of British Jews, they described the episode as a 'disappointing missed opportunity'.
Secondly, there is the empathic notion of perspective-taking, which means putting yourself in the shoes of others and feeling their experiences. If we needed any more evidence that Corbyn is empathically challenged with regard to the Jewish community, let us look at the lifelong moderate Labour parliamentarians – Jewish and non-Jewish – who have been hounded out of his party. He has shown no ability to tap into their feelings or motives.
Finally, there is the idea of 'emotional contagion', which is the occurrence of negative feelings brought on by the suffering of another. Again, Corbynistas have failed to show that they can even accept the fears of my community, instead rubbishing the idea as a right-wing media plot – an approach that in turn fuels fresh waves of rabid anti-Semitic conspiracy theorising by certain leftists in the Twitterverse.
What has struck me most is the contradictory notion of claiming to be fighting all forms of hate while showing no empathic concern for the fears of one of our country's oldest minority groups.
When this is juxtaposed with the people Corbyn has shown empathy for, a highly concerning picture starts to form. When ISIS directs terror attacks against ordinary people across Europe and the Middle East, Corbyn empathises with them. He argues that their homes and lives have been destroyed by imperialist wars like the one led by his party's former leader.
When the IRA directed a campaign of terror across the United Kingdom, Corbyn empathised with their 'plight' and entertained their leaders when few other politicians would. When he was asked to lay a wreath in memory of a murderer involved in the Black September terrorist attack – which resulted in the brutal murder of numerous members of the non-political Israeli Olympic team – he agreed and then grew frustrated when this was exposed in the media.
Corbyn has consistently empathised with those who have brutalised innocent people, but he cannot seem to show the same concern for a small minority community that is as British as fish and chips and loves this country dearly.
How is it possible that this apparent champion of social justice is so blind to the fears he has catalysed and incubated? And how long will it take for his ardent supporters to wake up to this chilling reality? How can this man not see the hurt, suffering and grave concern that is gripping the UK's Jewish community? Is this English irony? As someone who has lived here my whole life, I just don't know.
Yosef David is the Brexit Party's parliamentary candidate for Islington North. Follow him on Twitter: @YosefDavid9
No paywall. No subscriptions.
spiked is free for all.
Donate today to keep us fighting.
Donate online
To enquire about republishing spiked's content, a right to reply or to request a correction, please contact the managing editor, Viv Regan.