Stop making excuses for Islamist terror
Jeremy Corbyn's London Bridge comments were stupid and shameful.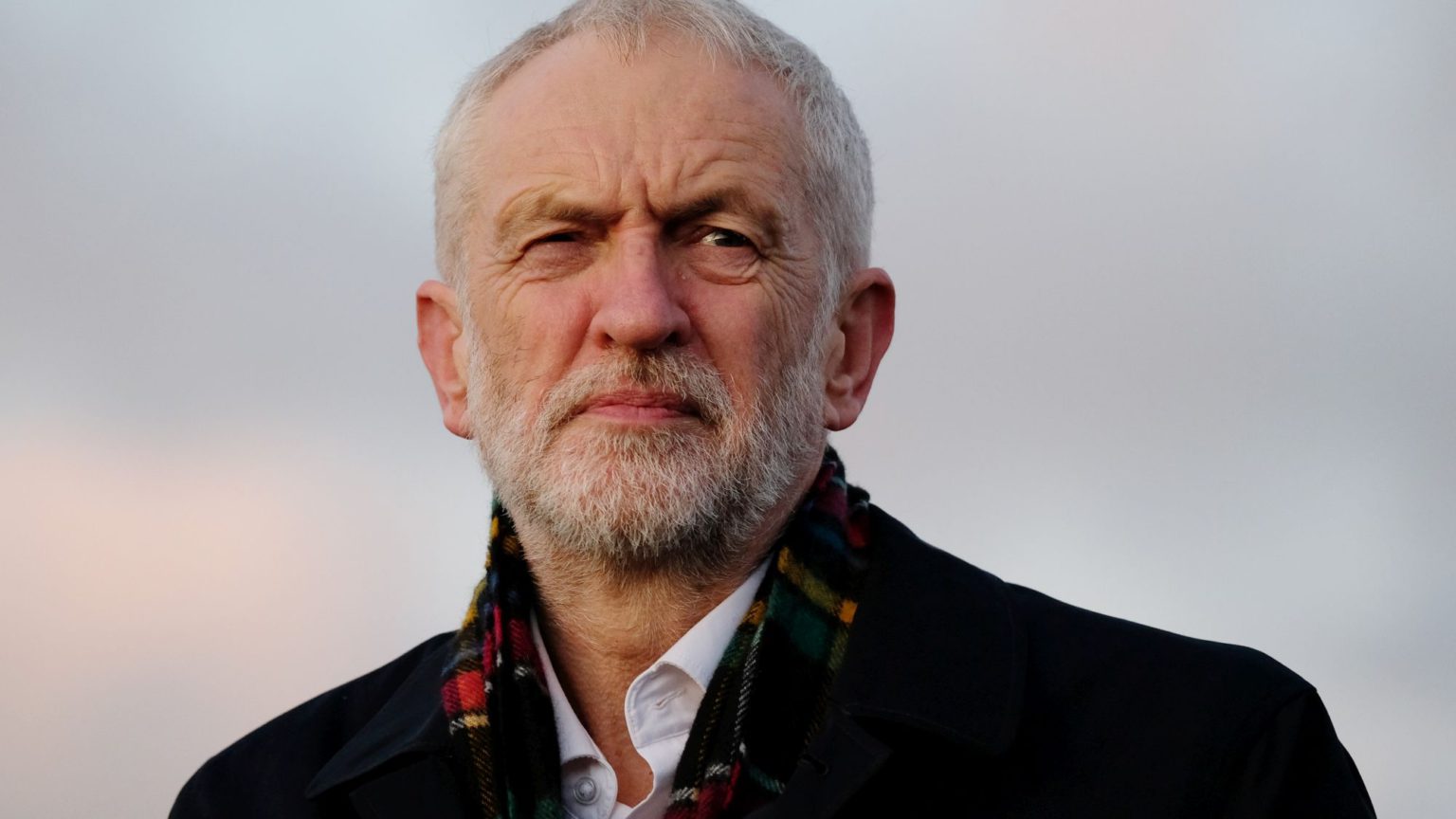 Jeremy Corbyn can't help himself. He sees an Islamist terror attack and his first instinct is to politicise it, to give it some gravitas, to reimagine it as some kind of anti-imperialist act. And he's done it again with the London Bridge atrocity.
Just 48 hours after Usman Khan carried out his grisly, ISIS-inspired stabbing attack, Corbyn was linking it with the 'war on terror'. In a speech yesterday he said the assault was wrong and wicked etc, etc, but it is also partly our fault, apparently. It happened because of our interventions overseas. By invading Iraq and Libya we helped to nurture a culture of bitterness and hatred that inflamed terrorism in the West, he said. This is excuse-making for Islamist terror, plain and simple.
Of course Corbyn was careful to add caveats in his speech. He said he wasn't aiming to 'absolve' terrorists of responsibility for what they do. But that is exactly what he's doing. When he says, in the Observer's summary, that the wars in Iraq and other Muslim countries have 'radicalised' young Muslims in the West, he is diminishing the responsibility of the Islamist terrorist himself and shifting the blame on to Western officials.
When he says, in the context of London Bridge and other recent Islamist attacks, that we are 'living with the consequences' of 'Britain's repeated military interventions' overseas, and particularly of the 'invasion and occupation of Iraq', he is depicting ISIS-style terror in the West as a 'consequence' of decisions taken by the British Army and other military forces. It is, to use woke lingo Corbynistas will be familiar with, a species of victim-blaming.
Worse, Corbyn is using a terrorist, in this case the dead terrorist Usman Khan, as a kind of ventriloquist's dummy to repeat his own criticisms of the Iraq War. We have no idea if Khan felt strongly about the Iraq War in particular. And that's leaving aside the fact that it doesn't matter one iota if he did feel strongly about the Iraq War. Still, Corbyn ventriloquises through Islamist barbarism, using this terrorist act as a kind of amplifier of his own political views. And in the process he does something unforgivable: he adds gravitas to these dreadful acts of religious hatred and intolerance.
This isn't the first time Corbyn and others of his leftish persuasion have done this. They pinned the 7/7 bombings on the Iraq War. They mentioned the 'war on terror' in the aftermath of the spate of terror attacks in the UK in 2017. There is a serious political, historical and geographical illiteracy to these claims, to this idea that Islamist terrorism is a response, however warped, to Western militarism.
It is ahistorical: the worst terror assault – 9/11 – predated the most recent round of bloody wars in the Middle East. It overlooks the fact that countries whose governments played no significant role in the Iraq War, including Sweden and Germany, have experienced Islamist terrorism. And it is politically degraded. It speaks to the degradation of the once noble cause of anti-imperialism that Corbyn and his Stop the War Coalition must now desperately politicise the most misanthropic, hysterical, barbaric forms of violence in an effort to accentuate their belief that the war in Iraq was a really bad thing.
Try to imagine a politician doing something like this with far-right terrorism. Imagine if, after the neo-fascistic slaughter carried out by Anders Breivik in Norway in 2011, a politician had said: 'Look, I'm not excusing what he did. But I did warn you that pursuing left-wing policies would make some people angry. So from now on, the government must stop pursuing left-wing policies.' Or imagine if after the racist terrorism at two mosques in Christchurch a politician had said: 'This violence is inexcusable. But I did warn you that letting Muslims into the country would make people angry. I told you so.'
There would have been uproar. In fact, there was: an Australian politician actually said something very similar to that in the wake of Christchurch and he was rightly condemned across the world. He was slammed for drawing out and giving credence to the Christchurch killer's own warped political beliefs. But isn't that what Corbyn does with Islamist terrorism? Doesn't he, too, draw out and amplify what he considers to be the political point to these atrocities? And doesn't he effectively grant the terrorists a veto over government policy when he effectively says that unless we stop interfering overseas, there will be more slaughter like this?
That is one of the most distasteful things about Corbyn and other degraded leftists' echoing of what they presume to be the political message of Islamist atrocities – they give these religious hysterics a veto over policy. Many of us are angry about many things. I'm angry about Western interventionism, including the meddling in Iraq, Libya and Syria. Some people are angry about mass immigration. Others are angry about Tory cuts. But no one should have a violent veto over these issues. Government should not change its policy on immigration, austerity or war on the basis that some people will plant a bomb if it doesn't. That is terroristic blackmail. And terroristic blackmail is a game that Corbyn, perhaps unwittingly, is playing.
The foolish reading of (twisted) anti-imperialism into Islamist attacks also shows the extent to which identity politics has hijacked the contemporary left. The degraded left's explanation for Islamist atrocities springs from its belief that Muslims are a uniquely victimised community, both internationally and domestically, and therefore it makes sense that they should lash out in a violent way.
There is an ironically racist element here. The notion that Muslims cannot help themselves, that they are passively 'radicalised' by foreign developments and turned into furious creatures who must let off bombs, is motored by an orientalist view of the Muslim community as lacking in agency, as less capable than others of controlling their response to world events. A white Christian could be very angry indeed about the war in Iraq; I'm sure many of them were. But would the degraded left imply that it was understandable if a white Christian stabbed people to death ostensibly in protest against that war? Of course not. But they view Muslims not only as the West's greatest victims, but, correspondingly, as its most hapless, impulsive community, too. These arguments reveal the paternalistic undertones to the pitying identitarian worldview.
The Iraq War was a disaster. The interventions in Libya and Syria were awful, too. These were immoral ventures lacking in geopolitical coherence. If you want to argue against them, argue against them. Don't cynically use Islamist terrorism to make your point. This new terror is not driven by any kind of analysis or passion regarding Western militarism overseas – it is driven by a disturbingly intolerant and hateful nihilism that views the West and its inhabitants as evil. To witness such terror and chalk it up to anti-imperialism is stupid and shameful.
To enquire about republishing spiked's content, a right to reply or to request a correction, please contact the managing editor, Viv Regan.