Five points about Trump's racist tweets
Trump's tweets and the furious reaction to them both spring from the new politics of intolerance.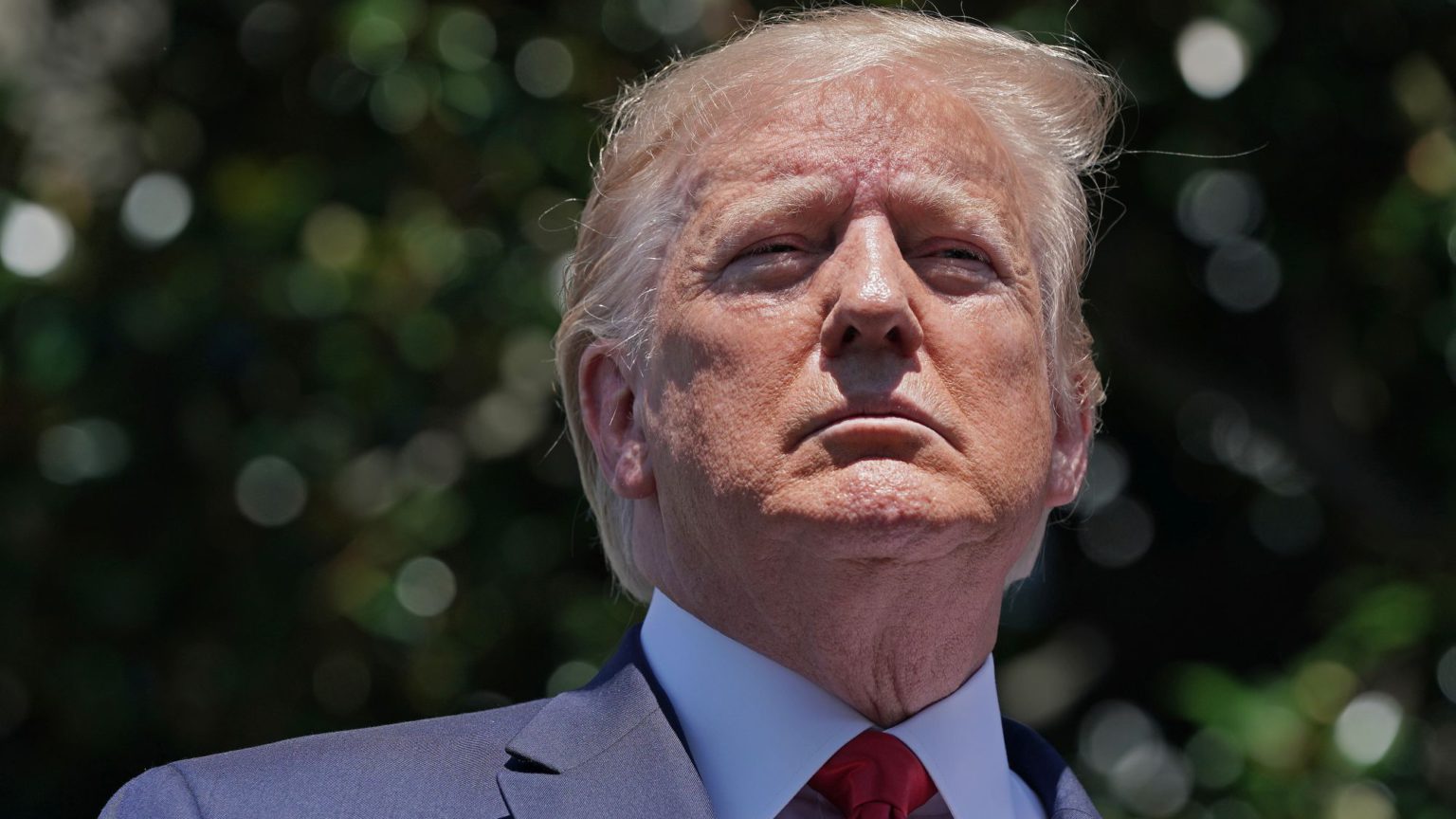 Donald Trump sent Washington into meltdown and caused waves around the world with the racist tweets he posted on Sunday. The tweets were a new low for a president who has already scraped right through the bottom of the barrel with his unpresidential antics on social media. He tweeted that certain Democratic congresswomen 'originally came from countries whose governments are a complete and total catastrophe' and said the women should 'go back' to those countries if they hate America so much. He didn't name the women but everyone knows who he was talking about: the so-called Democratic 'squad' of Alexandria Ocasio-Cortez, Ilhan Omar, Rashida Tlaib and Ayanna Pressley, all of whom are non-white. Here are five points on Trump's tweets.
1) They were racist
The right-wingers saying the tweets may have been offensive, dumb and even nativist but they were not racist are kidding themselves. Aside from Omar, these congresswomen are all American-born. On what possible basis could they be told to go home? They're already at home. As is Omar, as it happens: she was born in Somalia but she has been an American citizen since 2000. Six years longer than the First Lady, as some reporters have pointed out. Telling people who were born or have been naturalised in a Western nation that they should 'go back' to where they came from is a racist trope, pure and simple. It is fuelled by a belief in the foreignness of these people, that they don't really belong, that there is something about them that makes them lesser citizens. And we know what that is: the four women all have black or brown skin.
2) They were clever
As well as being prejudiced, Trump's tweets were also clever. Trump may not be the best political strategist, or the best political anything, but his obsessive mockery of the squad is a smart move. As Freddy Gray at the Spectator says, it is 'stupid smart'. Why? Because in constantly pushing the squad and their eccentric woke politics to the forefront of media and public consciousness, Trump is successfully associating the Democrats with this tiny handful of Democratic outliers. In recent months he has helped to make these four women, whose PC views run so counter to the moral outlook of the majority of Americans, into the face of the Dems, into household names, in the sense that many households will be thinking: 'What the hell has happened to the Democratic Party?' And he forces moderate Democrats, including Nancy Pelosi, to defend the squad and talk about them constantly. As David Frum said this week, Trump's tweets have 'hit the Democratic Party at its point of vulnerability', driving it towards 'ever more radical outcomes' that will grate with many traditional Democratic voters.
3) They were self-defeating
This is where the 'stupid' bit of Gray's 'stupid smart' description of Trump's tweets comes into play. To those who claim to be anti-PC, which includes Trump and his media supporters, the president's racially charged output contains a massive amount of blowback. It provides the woke elites with a cause to rally round, proof of their harebrained claims that the United States is still riddled with white supremacy and stained with the original sin of racism. Often, these racism-obsessed observers have to invent cases of racism, seeing racial hatred in everything from an innocent conversational question ('racial microaggression') to anyone who strongly criticises Ilhan Omar and her undoubted anti-Semitism ('Islamophobic'). In Trump's 'go back' tweets they finally have proof of the prejudice that they believe is legion. Expect them to organise around this, to speak of it interminably, to cite it as Exhibit A in their claim that the US, and especially its redneck inhabitants, is a white-nationalist shitshow. Like babies to the Canaanite god of Moloch, these tweets will feed the woke elites.
4) They confirm the racialisation of everything
It is increasingly clear that Trump in his more prejudiced moments and the PC elites who make up the so-called Resistance to Trump share something very important in common: a hyper racial consciousness. The targets of their racialised ire may differ – Trump is down on gobby women of colour and Mexicans, while the woke brigade despises white men, white women and, in Omar's case, Zionist types – but their driving force is often the same: an obsession with racialising every area of life. Indeed, this is the common cause of the alt-right (of which Trump is not a member) and the woke left – an intensely racial view of the world where individuals are increasingly judged according to their inherited characteristics. Non-white people in the West? You're suspect, say alt-rightists. A white man, or, even worse, a white woman who voted for Trump? You're a privileged beneficiary of slavery and colonialism who should be ashamed of yourself, say woke leftists. And you can only make up for your inherited wickedness through the permanent self-flagellation of checking your white privilege. It is good that people are criticising Trump's tweets, but many of these people need to look in a mirror: if you are part of the new rehabilitation of racial thinking, you're as problematic – to use PC parlance – as Trump.
5) They are par for the course
Here's the thing about Trump and his supposed opponents in 'the squad' – these people are not that different from each other. Trump and Alexandria Ocasio-Cortez, for example, may be sworn enemies, but they behave in a comparable way. Both increasingly circumvent normal political processes in preference for the thrills provided by social media and its instantaneous validation. Both say outrageous things. Consider AOC's use of the Holocaust phrase 'Never Again' to describe the migrant camps on America's southern border – that's as cranky and dumb as anything Trump has tweeted this year. And both feed off their enemies' barbs and attacks. Trump needs the predictable outrage his tweets provoke in order to continue demonstrating to his supporters that he is speaking truth to the power of the old establishment. And AOC and others need their Twitter-haters and their imaginary white-supremacist America to show that they really are brave warriors against the evils of privilege.
That's the great irony in all of this – Trump and the squad claim to hate each other, but in truth they need each other. This is the most symbiotic relationship in Western politics right now. The outrage over Trump's tweets is part of the very same cultural, racialised politics that gave rise to the tweets in the first place.
To enquire about republishing spiked's content, a right to reply or to request a correction, please contact the managing editor, Viv Regan.