'Progressives' for job losses
Well done, anti-gambling campaigners – you just cost thousands of people their jobs.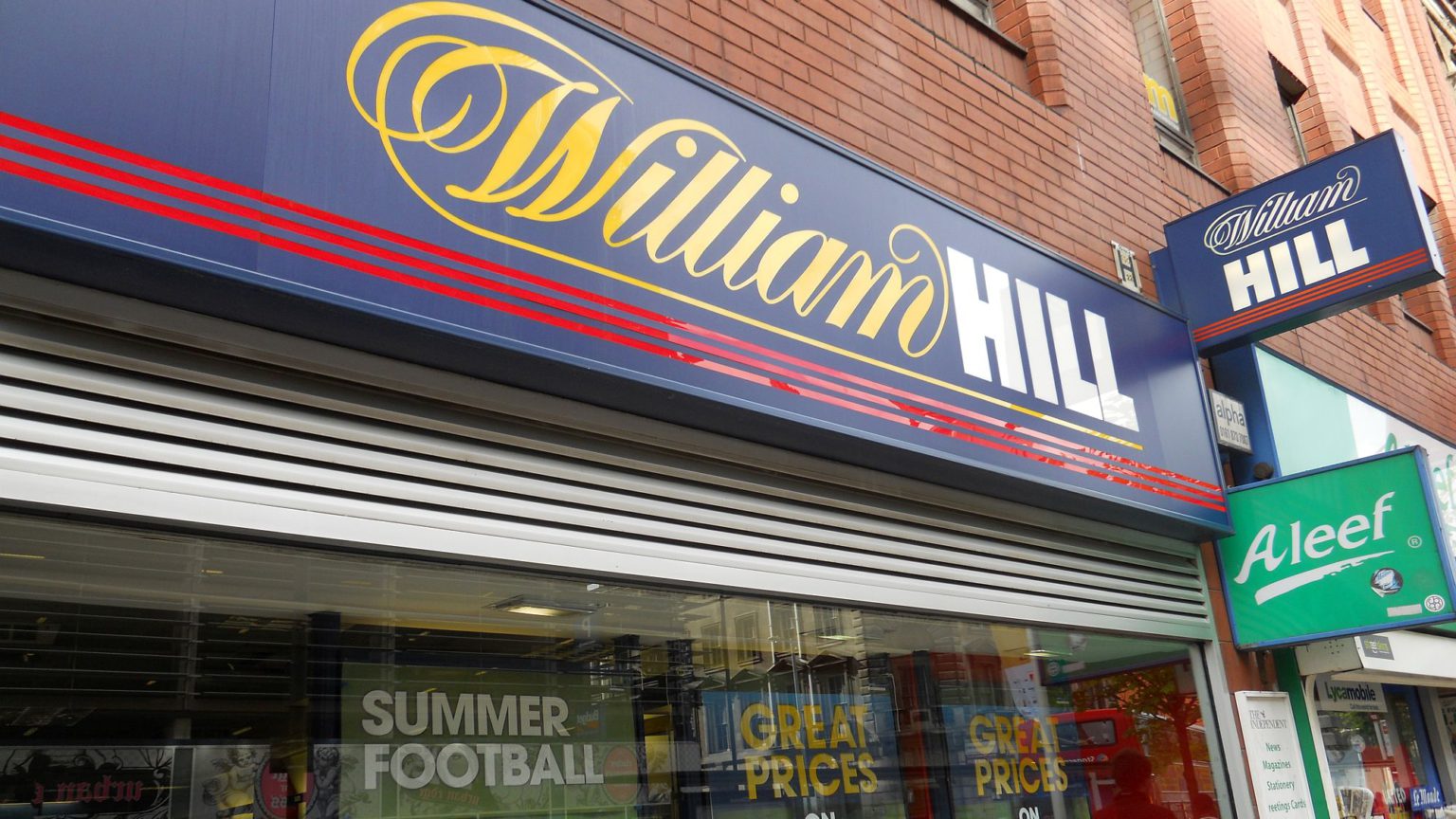 Bookmaker William Hill announced last week that 700 of its shops faced closure and that 4,500 jobs were on the line.
We have become used to news like this from the high street, be it Debenhams announcing the closure of 22 of its stores, or Jamie Oliver's restaurant chain going into administration. But this time, those responsible for these job losses are supposedly progressive campaigners, who claim to be concerned with the welfare of ordinary people.
Finding out that you are facing losing your livelihood is never news you want to hear. But it surely is made worse when you know that it is the work of do-gooders who claim this is all for the best. These redundancies, you see, are largely a result of a successful campaign to restrict the amount of money punters can bet on fixed-odds betting terminals (FOBTs) in betting shops – government legislation to lower the maximum bet on FOBTs from £100 to £2 came into force in April.
This campaign against FOBTs had cross-party support. The Labour Party featured it in its 2017 manifesto, and the Conservatives backed it shortly afterwards. Then sports minister Tracey Crouch even resigned from the government last year because she felt the government was dragging its feet on FOBTs.
Given that betting shops relied on FOBTs – electronic games machine on which you can bet on roulette, blackjack, bingo and other games – this was always going to happen. The anti-gambling lobby knew this was the inevitable consequence of the clampdown.
All in all, then, campaigners have joined hands with politicians to urge the government to land a killer blow on bookmakers' businesses. And now the possibility of losing one's job because of government policy is a stark reality for 4,500 people.
Worse, many of these campaigners had the gall to tell betting-shop workers that this is all for the best. Tony Franklin from Gambling Hurts even acted as if he was on the side of those who work in bookies, writing in a now-deleted tweet: 'I wish the staff all the best and believe many will look back and realise getting out was best.'
Leaving a job you don't like of your own accord is one thing; being pushed out is another. And it is a bit disingenuous to pretend that the campaign against FOBTs was really a way of liberating betting-shop staff.
Besides, those unhappy with their working conditions in betting shops will look to their trade union to tackle any concerns they have, not anti-gambling campaigners.
Other anti-FOBT campaigners, such as Labourite Matt Zarb-Cousin, sought to minimise the job losses: 'It won't even end up being half of the 4,500 closures the [Association of British Bookmakers] threatened — and many of those were earmarked anyway from when Ladbrokes merged with Coral.'
The Guardian's Rob Davies took a similar view: 'By my reckoning, UK's biggest bookmakers are planning 2,100 shop closures, with 12,000 jobs at risk, blaming FOBT curbs. That should never be trivialised but worth remembering that when lobbying against FOBT cuts, they predicted 4,500 closures and 21,000 jobs.'
Their argument can be boiled down to 'it's not as bad as you thought it would be'. But if you are one of those whose job is at risk, that matters very little.
Not that betting-shop workers have been without support. Their union, Community, called William Hill's announcement 'devastating'. Tom Blenkinsop, operations director for Community, spelled out what we all knew, that 'jobs are threatened as a consequence of changes to the law around FOBTs.' He continued:
'Betting shops provide an important source of local employment and many of our members have served the company loyally for years. Workers don't deserve to be the victims of the changes happening in the industry as a result of either government policy or the significant shift towards online gambling.'
Others, such as Marion Fellows, an SNP MP for Motherwell and Wishaw, expressed concern for betting-shop employees, calling the news 'a blow to workers and communities'. She urged the government 'to bring together trade unions, employers and government agencies to find workers new jobs'.
So at least some are thinking about the real impact of a government policy that has already put 4,500 jobs at risk. The threat to jobs will continue to increase in the coming months as other betting shops begin to feel the impact of FOBT legislation.
It has been disgusting to see people being at best indifferent to job losses in the gambling industry. It is also striking that those who pretend to care about the level of gambling in the UK measure their campaigning success not by a decrease in the number of problem gamblers, but by a decrease in the number of those employed by the gambling industry.
There is a strong likelihood we will see more job losses in the second half of this year. That is why it is important to stand up for both the workers employed in the gambling industry, and for those who want to spend their leisure time having a punt.
Jon Bryan lives and works in Newcastle, is treasurer of the Great Debate and regularly plays poker.
Picture by: Mikey, published under a creative commons license.
To enquire about republishing spiked's content, a right to reply or to request a correction, please contact the managing editor, Viv Regan.