Get the cops out of comedy
It is outrageous that the police 'assessed' Jo Brand's battery-acid joke.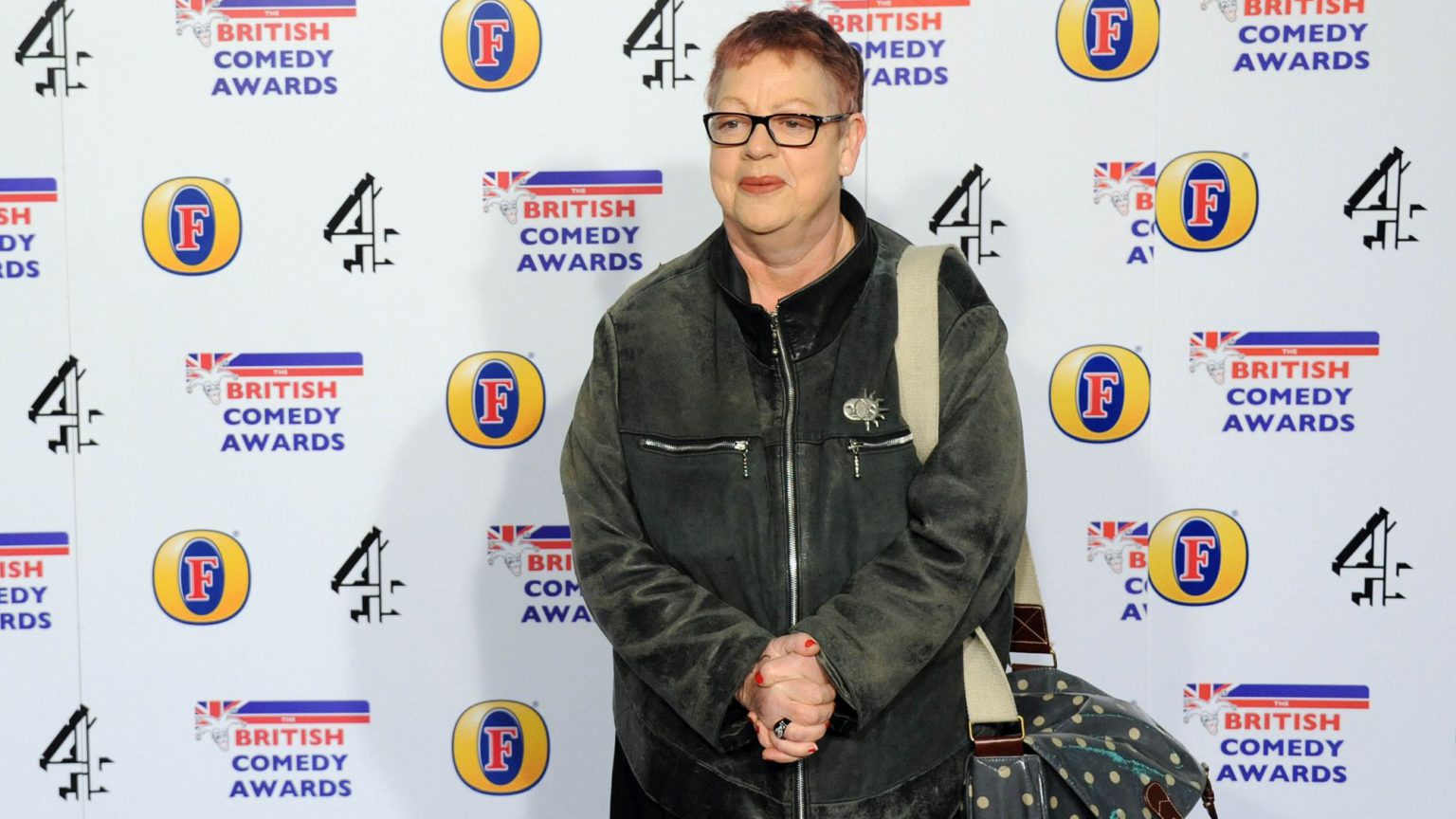 In 1996, comedian Jo Brand publicly called for the decapitation of Jane Seymour, star of Dr Quinn, Medicine Woman, on the grounds that 'she's a shit actress'. Except that she didn't really. What actually happened is that she told a joke in her Channel 4 show A Big Slice of Jo Brand about King Henry VIII's penchant for executing his wives, playing on the fact that one of them was also called Jane Seymour, and fantasising about the idea that he could be resurrected in order to chop off her namesake's head.
Now Brand has been 'assessed' by the police for joking about throwing battery acid at politicians. Given the prevailing tendency to take comedy at face value, perhaps her dig at Jane Seymour will be cited as further evidence of her bloodthirsty inclinations. The police announced on Friday that no further action was required, which begs the question as to why they were even indulging in this charade in the first place.
There has been a certain degree of Schadenfreude among those who are sick of the state's encroachments into the realm of humour, particularly from the right-wing commentariat. If Markus Meechan (aka Count Dankula) can be prosecuted for teaching his pug to mimic a Nazi, and a group of men can be arrested for burning a cardboard effigy of Grenfell Tower, why shouldn't Brand face trial for making light of acid attacks?
It is entirely understandable that many would be angry at the hypocrisy of those comedians who remained silent during the Dankula case but have now rallied to Brand's defence. It's not as though professional comics have some exclusive divine right to make transgressive jokes. But it is important to emphasise that Brand has done nothing wrong, and selective support for the increasingly authoritarian practices of our law-enforcement agencies is only going to exacerbate the problem.
As expected, some have responded with the usual mantra of 'freedom of speech does not mean freedom from consequences', but speech cannot possibly be said to be free at all if the consequences involve a police investigation. Appeals to the concept of 'inciting violence' are similarly unpersuasive. Does anybody seriously believe that the psychopaths in our midst are waiting for Jo Brand's permission before committing acts of violence? Or that Count Dankula's 'Nazi pug' video could ever conceivably have had a radicalising effect?
Nor am I much interested in those who defend their criticism of Brand on the basis that jokes about acid attacks can never be funny. The members of the audience who can clearly be heard laughing on the recording of her performance evidently disagree. If you struggle with the concept of the subjectivity of humour, then perhaps comedy criticism isn't for you.
While it is unfortunate that we didn't see this kind of outcry during the Meechan trial, we need to put that aside and focus on the matter at hand. We are living through a bizarre period in which the concept of offence is seen as a determining factor in criminal prosecutions. Meechan was only convicted because the judge deemed his video to be 'grossly offensive' in violation of the 2003 Electronic Communications Act. This dangerous legislation applies throughout the United Kingdom and should be repealed as soon as possible.
That the police are finding themselves investigating comedy is the inevitable result of our culture of offence, one that has escalated due to widespread complacency. It is doubtless connected to the documented increase in narcissism, possibly driven by social media. This desire to reshape the world around one's own personal sensibilities is what lies behind every case of this kind. It's why Danny Baker was fired from the BBC, why the Canadian comedian Mike Ward was fined $42,000 for a comedy routine, why the Barry Award at the Melbourne International Comedy Festival was renamed following Barry Humphries' comments about transgenderism. To express moral disapproval is everyone's right, but now it can be a catalyst to punitive action.
In this time of political tribalism where loyalties overwhelm critical thought, it will take instances such as the Jo Brand controversy to expose the follies of the criminalisation of speech. Many of those who have supported restrictions on free speech are now waking up to the consequences, but only because one of 'their own' is affected. If that's what it takes to encourage us to make a concerted effort across the political spectrum to repeal hate-speech legislation, and to recognise that the state has no business to interfere in the jokes we choose to tell, then perhaps something positive will come out of this farce.
Andrew Doyle is a stand-up comedian and spiked columnist. He is also the co-founder of Comedy Unleashed, London's free-thinking comedy club. Follow Andrew on Twitter: @andrewdoyle_com
Watch The Curious Case of the Nazi Pug below:

To enquire about republishing spiked's content, a right to reply or to request a correction, please contact the managing editor, Viv Regan.