In defence of Barry Humphries
His comedy critics aren't fit to lace his boots.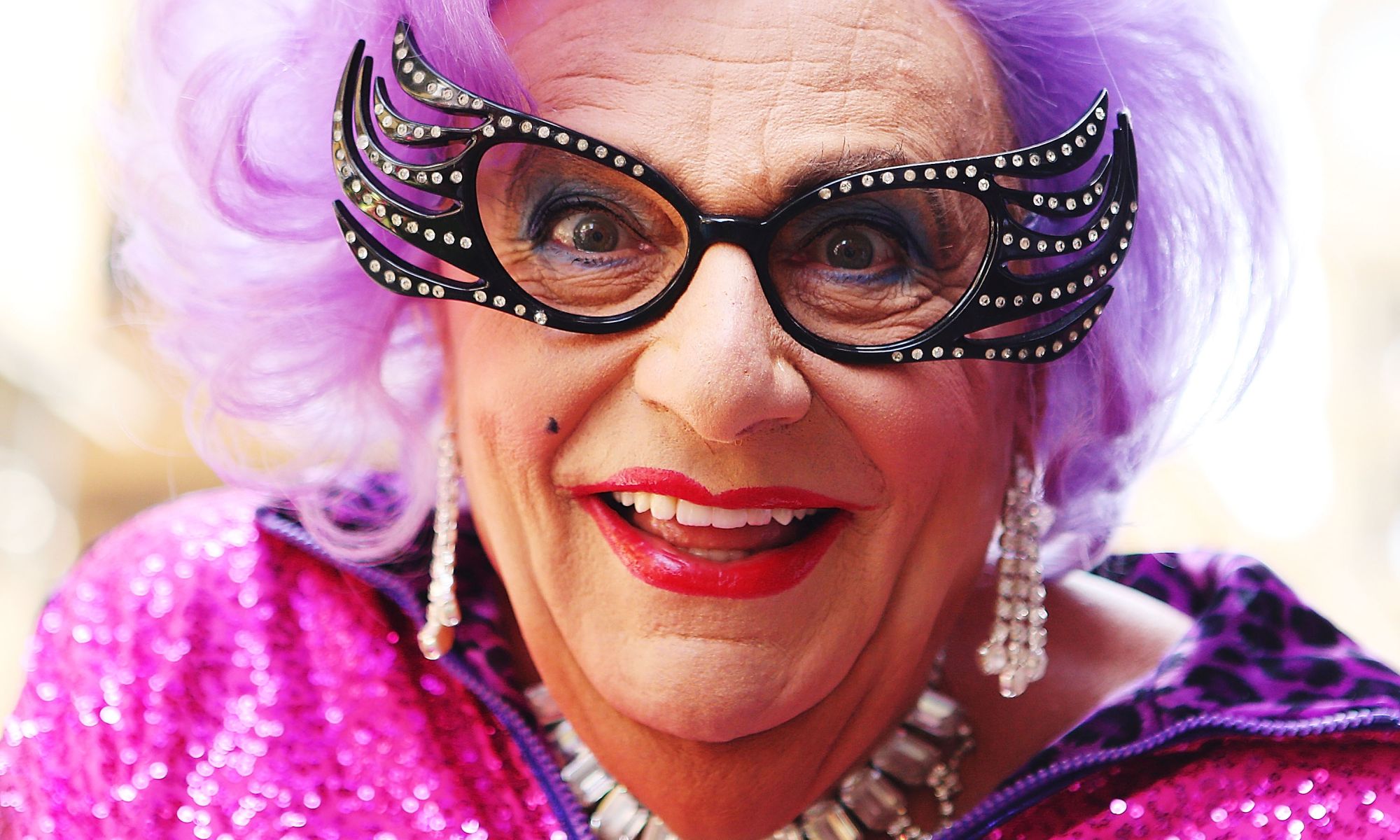 The Melbourne International Comedy Festival's decision to rename the Barry Award, its top performer award, named in honour of Australian and world comedy great Barry Humphries, tells you everything you need to know about the state of comedy today.
Humphries has been caught out for remarks he made about trans people. In an interview with the Telegraph in 2016, he said gender-reassignment surgery was 'self-mutilation' and called Caitlyn Jenner a 'publicity-seeking ratbag'.
Like so much of his comedy, what he said was sharp, unkind and challenging to the consensus. Key KPIs for edgy comedy, you would have thought. But it seems being edgy in 2019 is a risky business.
In the past, Humphries' creations took aim at the conservative elite, with creations like the alcohol-swilling and lecherous Sir Les Patterson, and at celebrity culture and snobbery with his most famous character, Dame Edna Everage. Now that his target has shifted to PC, some people want to revoke his right to offend, and to make out that he basically is Sir Les.
Indeed, some people are trying to make out he's a misogynist, too – by pointing out the already well-known fact that Dame Edna is a caricature of his mother. (And what sort of person mocks his own mother?) This is despite the fact that in his own books, interviews and biographies Humphries has often talked about his dysfunctional suburban childhood and his alcoholism and how these fed into his work.
These critics seem not to get that comedians, and creative types generally, are often complicated people, and use their art to deal with their demons. Ironically, one of Humphries' biggest critics is the comic, and former Barry Award winner, Hannah Gadsby, whose celebrated Netflix special Nanette takes a scolding swing at the men who she says made her life a misery when she was growing up gay in Tasmania.
In reaction to Humphries' trans comments, Gadsby described him as a 'dick biscuit' (which is funny) who doesn't know how to 'read the room' (which is strange coming from a supposedly 'challenging' comedian). It says a lot about how modern comedians pretend to be edgy while telling audiences exactly what they want to hear.
After all, who is creatively braver? Left-leaning comedians preaching to the converted or a young Barry Humphries, producing genuinely challenging satire that offended conservative Australia? Those appalled at Humphries' comments sound a lot like the blue-rinse conformists who used to complain that Dame Edna and Sir Les were damaging Australia's reputation overseas.
While nominally conservative, Humphries has never been a player in Australia's left-right political culture wars. If anything, his creative roots are in the radical Dadaism and libertarian leanings of his youth. So it's funny watching woke comedians with no sense of history trying to turn Humphries into a politically conservative hate figure when he clearly isn't.
I remember the chaotic media launch of the first Melbourne International Comedy Festival in 1987, hosted by Sir Les Patterson and the iconic, and equally non-PC, British satirist Peter Cook. Sir Les and Cook smoked cigarettes, drank alcohol and cracked off-colour jokes that nervous news editors struggled that evening to put to air.
It was very funny, unpredictable and even slightly dangerous. It made a statement of what this newly minted comedy festival was meant to be. But in this culturally straightjacketed century, it clearly isn't that anymore.
Michael Scammell is a writer based in Melbourne.
Picture by: Getty.
To enquire about republishing spiked's content, a right to reply or to request a correction, please contact the managing editor, Viv Regan.