The destruction of Danny Baker
His tweet was dumb, but the reaction to it is chilling.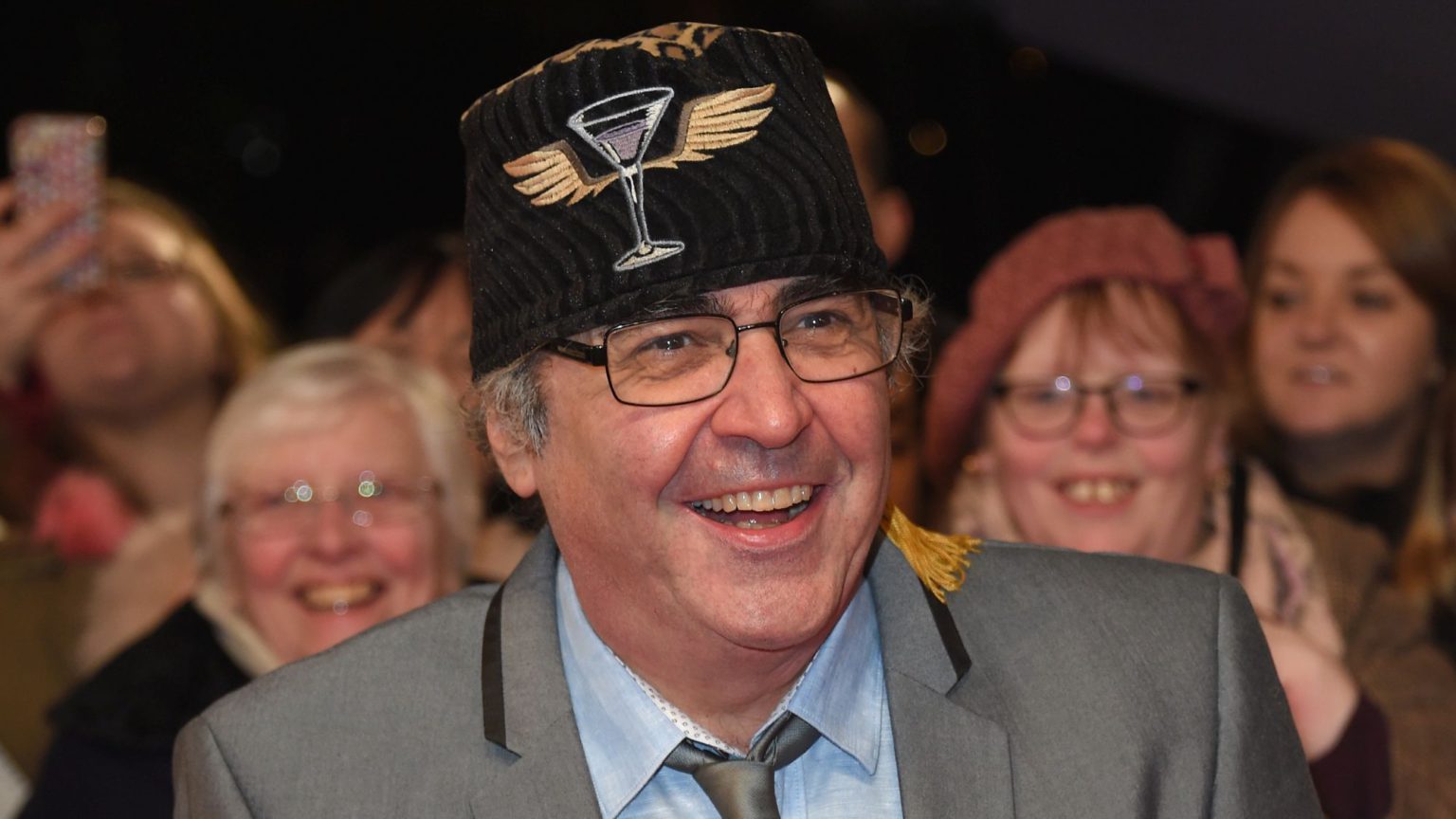 So that's the end of Danny Baker? Forever? It seems so. He's been 'cancelled', to use PC parlance. He's been un-personed. He's been sacked from his cushy gig at the BBC and reduced to a moral and media leper. All because he made a bloody stupid mistake: he tweeted an old black-and-white photo of two posh people holding the hands of a dressed-up chimpanzee and he captioned it 'Royal baby leaves hospital' – a clear reference to Harry, Meghan and their mixed-race baby Archie. For this, he has had his job taken away, his income removed, his reputation buried, and his presence in public life 'cancelled'. Which raises a question: which side in this latest Twitterspat is really behaving in a cruel, unacceptable way: mistake-making Baker or his unforgiving cancellers? The repentant sinner or his hounders who flat-out refuse to accept his repentance?
Baker was an idiot for tweeting that photo, for so many reasons. You should never speak of a non-white or mixed-race child in the same breath as a chimp. Everyone knows it's a foul old racist trope to compare non-white people to apes or monkeys. And even if we believe Baker when he says there was no racist intention behind the tweet – I am inclined to believe him – still he shouldn't have tweeted it. Still a voice in his head ought to have said: 'Ah – I think this image is a funny comment on the ridiculousness of royalty but others might think otherwise because it has a chimp in it.' But here's the thing: must Baker be cast out, forced to walk the outer regions of the media world for the rest of his days with a placard hanging from his neck saying 'CANCELLED', simply because there was a temporary glitch with his inner reasoned voice? Is that not a bit much?
I don't believe Baker is racist. Many others who grew up on his radio or TV broadcasts won't believe it, either. He swiftly apologised for the tweet, admitting it was a 'grotesque' error, and also protesting that his aim was not to compare Harry and Meghan's newborn infant to a chimp but to make fun of the pomp and stuffiness of royal occasions. That seems like a reasonable explanation to me, though, as I say, he still shouldn't have tweeted it. What's striking is that some in the chattering classes and the perma-outraged Twitterati seem disinclined to believe Baker's explanation and to accuse him of vile racism because of who he is and what he sounds like. Witness the people sarcastically saying 'what a surprise' that a 'cheeky lad' and Millwall fan turned out to be a racist. This, of course, contains a prejudice of its own – one which says the lower orders are more given to prejudicial thinking than us clever, posh haters of racism.
The question of Baker's intention is really important. Racism is a way of thinking, an ideology, a consciously held dislike of a particular group of people. The post-Macpherson idea of 'unwitting racism' is a nonsense, primarily because it drains racism of its genuinely anti-human element – its knowing hatred for 'lesser' peoples – and instead treats racism as little more than a social faux pas. It makes racism seem unserious. And it means that someone like Baker can be 'cancelled' despite not having any intention to be racist – which is another way of saying without having been racist. He has been reduced to an unperson for having been thoughtless on Twitter. He should certainly engage in some individual self-reflection regarding that tweet. But the army of people who have conspired in the moral destruction of this man over a social-media mistake might also be advised to self-reflect and to take a long, hard look at their unforgiving nature, their thirst for demons to rage against, and their cruel refusal to re-embrace even those who have said: 'I am sorry. I repent.'
Brendan O'Neill is editor of spiked and host of the spiked podcast, The Brendan O'Neill Show. Subscribe to the podcast here. And find Brendan on Instagram: @burntoakboy
Listen to the latest episode of The Brendan O'Neill Show below:
Picture by: Getty.
To enquire about republishing spiked's content, a right to reply or to request a correction, please contact the managing editor, Viv Regan.
To enquire about republishing spiked's content, a right to reply or to request a correction, please contact the managing editor, Viv Regan.