Peterborough and our deluded establishment
Anyone who thinks Peterborough was a great victory for Labour is lying to themselves.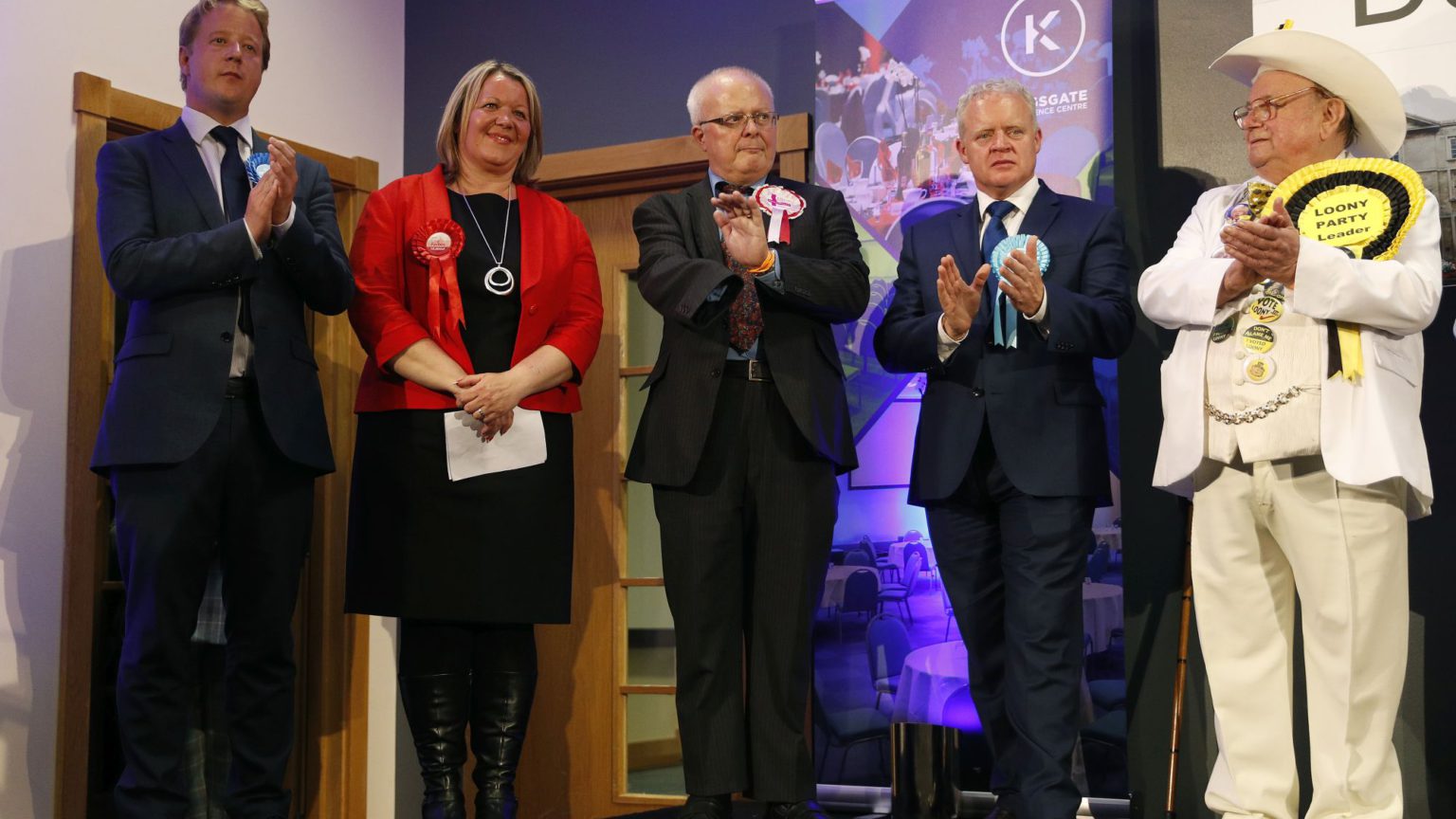 The establishment's gloating over the Brexit Party's failure to win in Peterborough is surreal. Two months ago, the Brexit Party didn't exist. It has only been campaigning in Peterborough for three or four weeks. And yet it came within 683 votes of snatching Peterborough from a party, Labour, that has existed for over a century and which has been ruling in Peterborough on and off since the 1920s. It pummelled the Conservatives, winning 2,500 more votes than this party that has been around for almost 200 years and which held Peterborough in the 1930s, the 1950s and the 1980s. Anyone who is looking at Peterborough and saying, 'Phew, the Brexit threat is over and politics is back on its old even keel' is either lying to themselves or really, really stupid.
The Brexit Party might not have won in Peterborough but it gave it an incredibly good shot. It won 29 per cent of the vote, coming second to Labour, which won with 31 per cent. The cockiness of Labourites this morning is bizarre: Labour's vote fell catastrophically, from 22,950 in 2017 to 10,484 yesterday. Anyone celebrating that is celebrating the fact that more than 10,000 people who voted Labour in 2017 couldn't bring themselves to vote for Labour in 2019. If you think that's a great victory, you need a dictionary so you can look up the meaning of basic words.
The Corbyn camp and various left-leaning observers have been celebrating Peterborough not only as a heroic win for Labour, but also as a massive, shame-inducing defeat for the Brexit Party and its leader who they love to hate, Nigel Farage. The new Labour MP for Peterborough – Lisa Forbes – said the Brexit Party's failure in Peterborough is proof that its 'politics of division' will never win. Leaving to one side how rich it is for a member of a party that increasingly divides the nation into good Remainers and horrible, racist, dumb Brexiteers to talk about the 'politics of division' – the more important point is how wrong these people are about the Brexit Party's showing in Peterborough.
Sure, it didn't win, and that is disappointing. There are no prizes for second place. But in a matter of weeks, it established itself as the second largest party in Peterborough. It came within a few hundred people of seizing the seat from Labour. It hoovered up votes that would previously have gone to the Tories and presumably some Labour votes, too. And it ensured that Ms Forbes won, as Sir John Curtice points out, with the lowest vote share of any by-election. And let's not forget that just two weeks ago, the Brexit Party won more than five million votes in the EU elections, more than Labour and the Tories combined. If you look at Peterborough and see a great moment for the establishment left party and humiliation for the upstart Brexit Party, then you are being dishonest, and you know you are.
This is not just about defending the Brexit Party. The party will need to have a debrief to work out what it did wrong and how it can improve for future electoral fights. There are two distinct problems in the Brexit Party at the moment. The first is the possibility that it will become merely a receptacle for the votes of disgruntled Tories, which would be a disaster, weakening its promise to shake up two-party politics. And the second is the now pressing need for the Brexit Party to demonstrate that it can develop a mature political alternative; that it can translate the undoubted energy it has stirred among a pissed-off populace into something of greater political substance. No, pointing out the truth of Peterborough is important as a reminder that politics is changing, and changing fast, and that anyone who thinks it can be kept in the safe, neat, establishment-vs-establishment box it has been in for decades is deluded.
The Tories' crisis has gone from being political to existential. But Labour's is profound, too: it has lost Scotland, it looks set to lose its old industrial heartlands, and it is morphing into a largely London-based party of the woke bourgeoise. Which is nice for the woke bourgeoisie – having a century-old party to give oomph to their middle-class PC agenda will be very beneficial to them – but it is a disaster for the working-class communities who founded and funded Labour for decades. So carry on gloating, if you like, but to the rest of us you look like the dog in that meme who says 'Everything is fine' as his house goes up in flames.
This election may not have been a victory for the Brexit Party, but it was definitely another blow to the old elites.
Brendan O'Neill is editor of spiked and host of the spiked podcast, The Brendan O'Neill Show. Subscribe to the podcast here. And find Brendan on Instagram: @burntoakboy
Listen to the latest episode of The Brendan O'Neill Show below:
Picture by: Getty.
To enquire about republishing spiked's content, a right to reply or to request a correction, please contact the managing editor, Viv Regan.