British Steel: all about Brexit?
Blaming the demise of the steelmaker on the UK's decision to leave the EU is one-sided at best.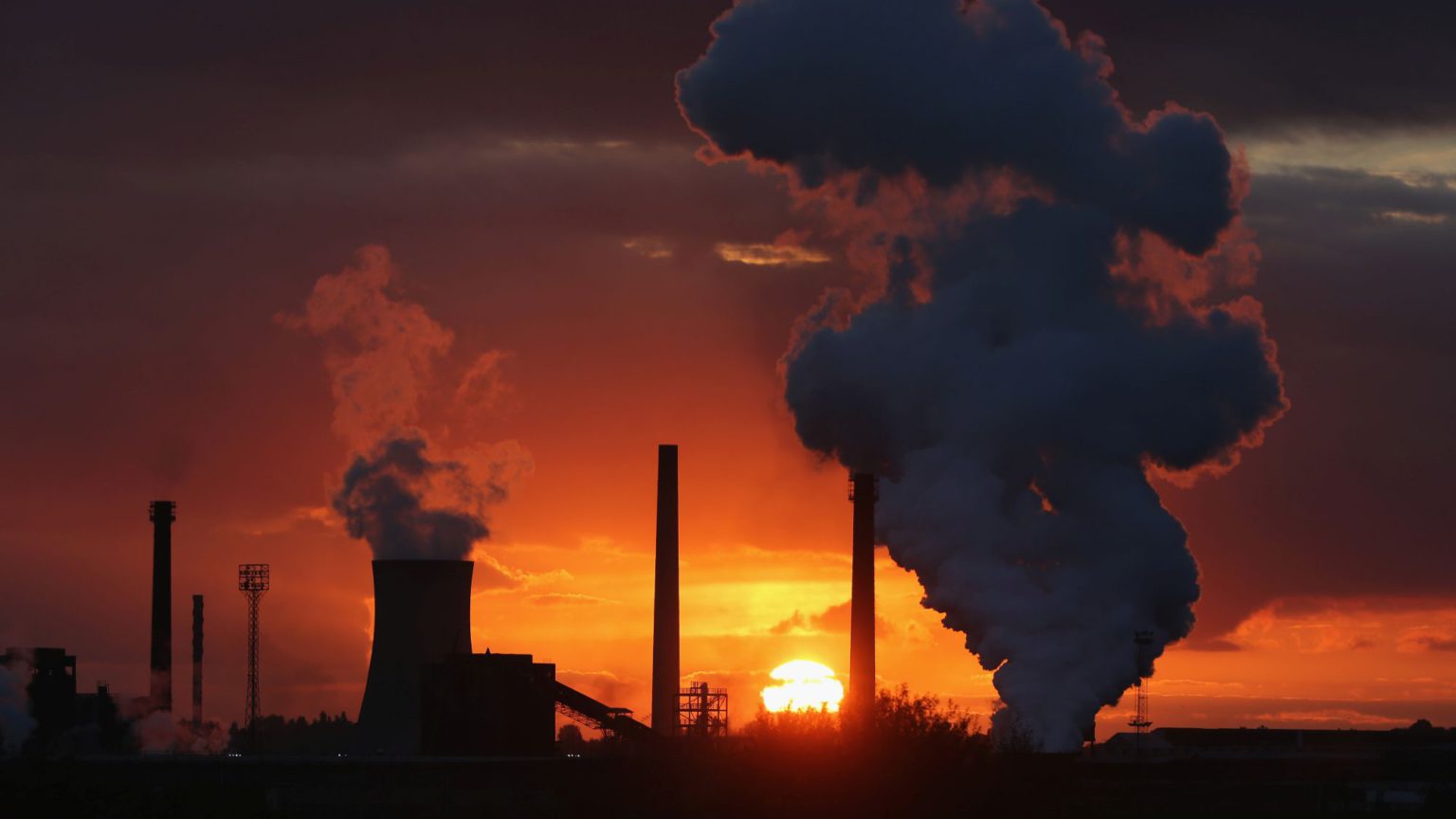 The owner of British Steel, Greybull Capital, has announced that the company has been placed into compulsory liquidation, putting 5,000 jobs at risk directly, with up to 20,000 jobs affected in the supply chain. The decision will particularly hurt the town of Scunthorpe, where British Steel's main plant is based. While many have been keen to point to Brexit as the cause, the situation is much more complex.
Greybull bought the UK long-products division of Tata Steel Europe in 2016 (making things like rails) for the princely sum of £1. That low price is a clue to the state of the operations, which were rebranded as British Steel Limited. Essentially, Greybull was assuming a lot of liabilities in addition to buying valuable assets. British Steel's workforce even agreed to a pay cut of three per cent to keep the show on the road.
A previous attempt to sell these operations to Klesch Group had collapsed in 2015, with company boss Gary Klesch saying the workers were being 'led to the slaughterhouse' thanks to high energy prices and dumping of cheap steel from China. At the time, Klesch expressed his frustration with government policy: 'What is the industrial policy when it comes to energy or when it comes to the massive dumping of cheap Chinese steel? No one seems to care… The industrial side is hurting. If it was important to them to ensure those jobs were saved, they would figure it out.'
Greybull appeared to have turned the company around, announcing £47million profit – before interest, tax, depreciation and amortisation – just 18 months after taking over, thanks to big orders from the likes of Crossrail and Liverpool FC's Anfield stadium. However, the vote to leave the EU did have two important consequences. First, the fall in the value of sterling has made importing raw materials and other inputs more expensive. Second, the ongoing uncertainty about Brexit and the failure to reach a deal has left customers in mainland Europe unsure about whether advance orders would be subject to tariffs. On the other hand, that fall in sterling's value would also have helped to make British Steel's products cheaper for European firms.
Untangling all this mess, it seems that it was Brexit uncertainty, caused by the failure to agree a deal, rather than leaving the EU per se, that caused problems for British Steel. If the government had agreed a simple free-trade deal with the EU – as suggested by many Brexiteers and even the EU's chief negotiator, Michel Barnier – the particular problems for British Steel could have been avoided.
And all that misses the broader picture noted by Gary Klesch four years ago. The UK does not allow heavy industries like steel to avoid high energy costs in the way that German firms, for example, are given breaks. There is also overcapacity in the EU steel market. Earlier this month, Thyssenkrupp, a German conglomerate, announced that it expected the EU to block a mega-merger with Tata Steel Europe. But that proposed merger was a sign of increasing desperation among Europe's steelmakers about overcapacity, Chinese competition and the threat of trade war between the US and China.
Just to seal British Steel's fate, the government is still tied by EU state-aid policies. So even if the government had wanted to bail out British Steel, it would have been illegal. The UK is now caught in a messy halfway house of still being in the EU – and subject to all that EU regulation – but with everyone acting on the basis that it is out or will be out soon. As long as the UK remains in the EU, government action to help the company would be severely constrained, whether that government is led by Theresa May or Jeremy Corbyn.
British Steel was undone by a range of factors. 'It wuz Brexit wot dunnit' is a childish simplification that might suit certain Remoaners, but has more to do with a desperate desire to undo a democratic vote than it has with the state of British business.
Rob Lyons is science and technology director at the Academy of Ideas and a spiked columnist.
Correction: An earlier version of this article incorrectly argued that one of British Steel's problems was that the EU was not issuing greenhouse gas emissions permits to the firm. In fact, while that is partly true, the real problem was that British Steel's owners had sold the permits originally issued to them.
Picture by: Getty.
To enquire about republishing spiked's content, a right to reply or to request a correction, please contact the managing editor, Viv Regan.