The rise of the blue-collar patriots
What the Brexit, Trump and Australian revolts share in common.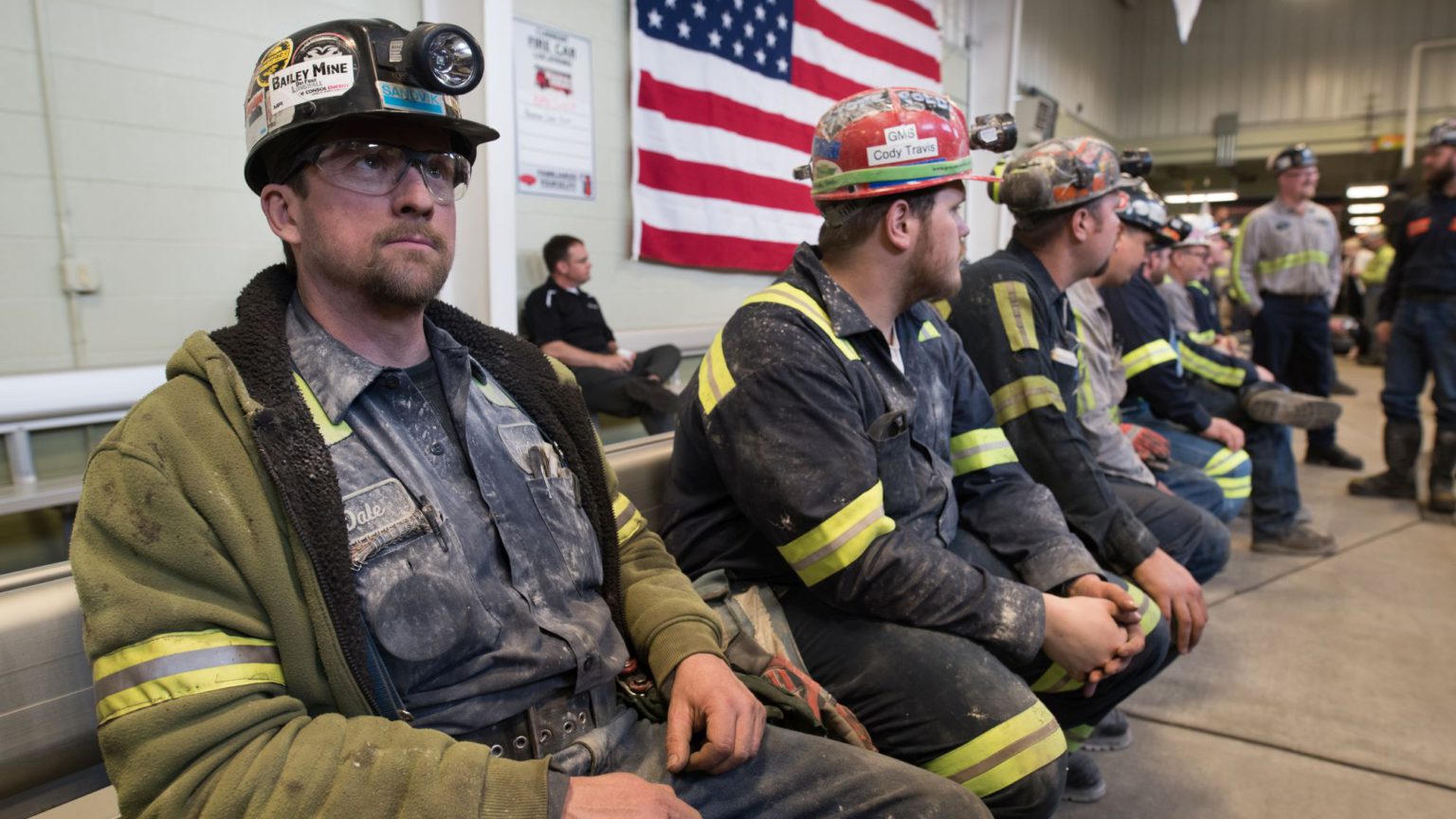 The political shocks keep on coming.
The political rise of Donald Trump to the office of the US presidency sent shockwaves throughout the Western world, as did the UK's decision to leave the EU in June 2016. These were political earthquakes in their own right. And the National-Liberal coalition's surprise victory in the Australian federal election this week has quite rightly been labelled by the country's prime minister Scott Morrison as 'a miracle'.
For the opposition Australian Labor Party, this was an 'unlosable' election. They were consistently ahead in the polls and were widely expected to end their six years in opposition.
There are striking parallels to be drawn between these seismic political events.
All three events, completely unexpected by the swathe of metropolitan sophisticates in the spheres of politics, media and research, have what I call 'blue-collar patriots' at their core.
In Western liberal democracies such as the UK, US and Australia, blue-collar patriots have traditionally pledged their support to established parties of the left. These are patriotic people who have a deep love for nation and family, as well as a strong sense of community. And they are traditional working-class folk who live in industrial and rural regions, which have not fared so well under the rampant market forces of globalisation. Socially conservative, they are disconnected from the generally relaxed attitudes of the metropolitan political classes towards immigration and their celebration of 'multiculturalism'.
The response of metropolitan 'progressives' to these shock results speaks volumes, and highlights a broader crisis of social democracy. The revolts in Britain, America and Australia should have prompted mature calls for a period of serious introspection. Instead, blue-collar patriots who voted for Brexit, Trump and Morrison have been crudely labelled 'racist', 'thick', 'xenophobic' and 'bigoted' – depicted as frustrated simpletons who were acting on nothing more than their irrational jingoistic impulses.
In the run-up to the 2016 US presidential election, Democratic Party candidate Hilary Clinton – the epitome of an establishment metropolitan sophisticate – slated supporters of The Donald as a 'basket of deplorables'. In an act of sheer arrogance and complacency, Clinton was the first Democratic nominee not to visit Wisconsin since 1972 – and became the first one to lose the Midwestern state to the Republicans since Ronald Reagan's electoral mauling of Walter Mondale in 1984. With his 'America First' message of trade protectionism and job creation, Trump breached the Democratic Party's supposedly impenetrable 'Midwest firewall' in spectacular fashion – carrying the states of Pennsylvania, Michigan, Iowa and Ohio (as well as Wisconsin) in the process.
The policy agenda of the Australian Labor Party under Bill Shorten's leadership was ultimately defined by its 'climate-emergency radicalism'. The Liberal National Party (LNP) of Queensland (where the coalition partners are consolidated into one party), capitalised on Labor's confused stance on a proposed Adani coal-mining project in Queensland. Feeding into a broader sentiment that Labor was not prioritising the interests of its working-class base, the party suffered disastrous results in the 'Sunshine State'. This included a huge swing away from Labor in the industrial and agricultural hub of Rockhampton, and the loss of thousands of votes in Mackay in the eastern coastal part of the state. Affectionately known as the 'sugar capital' of Australia, Mackay was a longstanding Labor stronghold.
It is also important to note that the nationalist-populist One Nation Party, founded and led by Pauline Hanson, polled 17 per cent in Rockhampton's electoral division of Capricornia, as well as winning 13 per cent of the popular vote in Mackay's electoral division of Dawson – with traditional Labor voters shifting to One Nation in large numbers.
Then we have the British Labour Party. After winning back a shedload of working-class voters from UKIP in the 2017 General Election, it is running the risk of being humiliated in its Leave-voting heartlands tomorrow when the UK votes in the European Parliament elections. Labour's embarrassing fudging of Brexit, along with its putting up of Remainiac MEP candidates like Lord Adonis, reflects a fundamental disregard for many of its own traditional working-class Leave voters across northern England and the provincial Midlands.
Blue-collar patriots are held in contempt by the political establishment and even seen by many within their natural parties as an inconvenience. And so they have no choice but to adopt a more 'flexible' approach to elections. Tribal loyalties, which saw traditional working-class voters repeatedly pledge their support to established parties of the left, are fraying. Their tolerance for not only being unheard, but also ridiculed by 'representatives' of parties they traditionally supported, is understandably wearing thin.
The British Labour Party can never win a functioning parliamentary majority without the support of its industrial heartlands in northern England and the provincial Midlands. The Democrats cannot regain control of the White House without the industrial Midwest. And to end its spell in opposition, Labor must reconnect with regional Australia and rebuild working-class support in its former Queensland heartlands.
Whether it is the UK, US or Oz, the picture is clear: without cultivating strong support among blue-collar patriots, parties of the left will struggle at the ballot box – an uncomfortable truth for the chattering-class cosmopolitan elites of Islington, Manhattan and Canberra.
Critiquing the inequalities reproduced by market capitalism, and promising a fairer economic model, is not going to be a magic bullet when it comes to restoring strong ties between blue-collar patriots and parties of the left. Their socially conservative nature – patriotic, family-oriented, community-spirited – must be better appreciated, and certainly not subject to the level of abuse and ridicule that has been displayed in recent times.
Post-materialist over-indulgence and an unhealthy obsession with identity politics is costing the political left dear across the West. Blue-collar patriots, who have demonstrated astonishing party loyalty over the generations, have had enough.
Dr Rakib Ehsan is a spiked columnist and a research fellow at the Henry Jackson Society. Follow him on twitter: @rakibehsan
To enquire about republishing spiked's content, a right to reply or to request a correction, please contact the managing editor, Viv Regan.