Standing up to far-right anti-Semitism
The new extreme right thinks Jews are plotting to fill the West with Muslim migrants.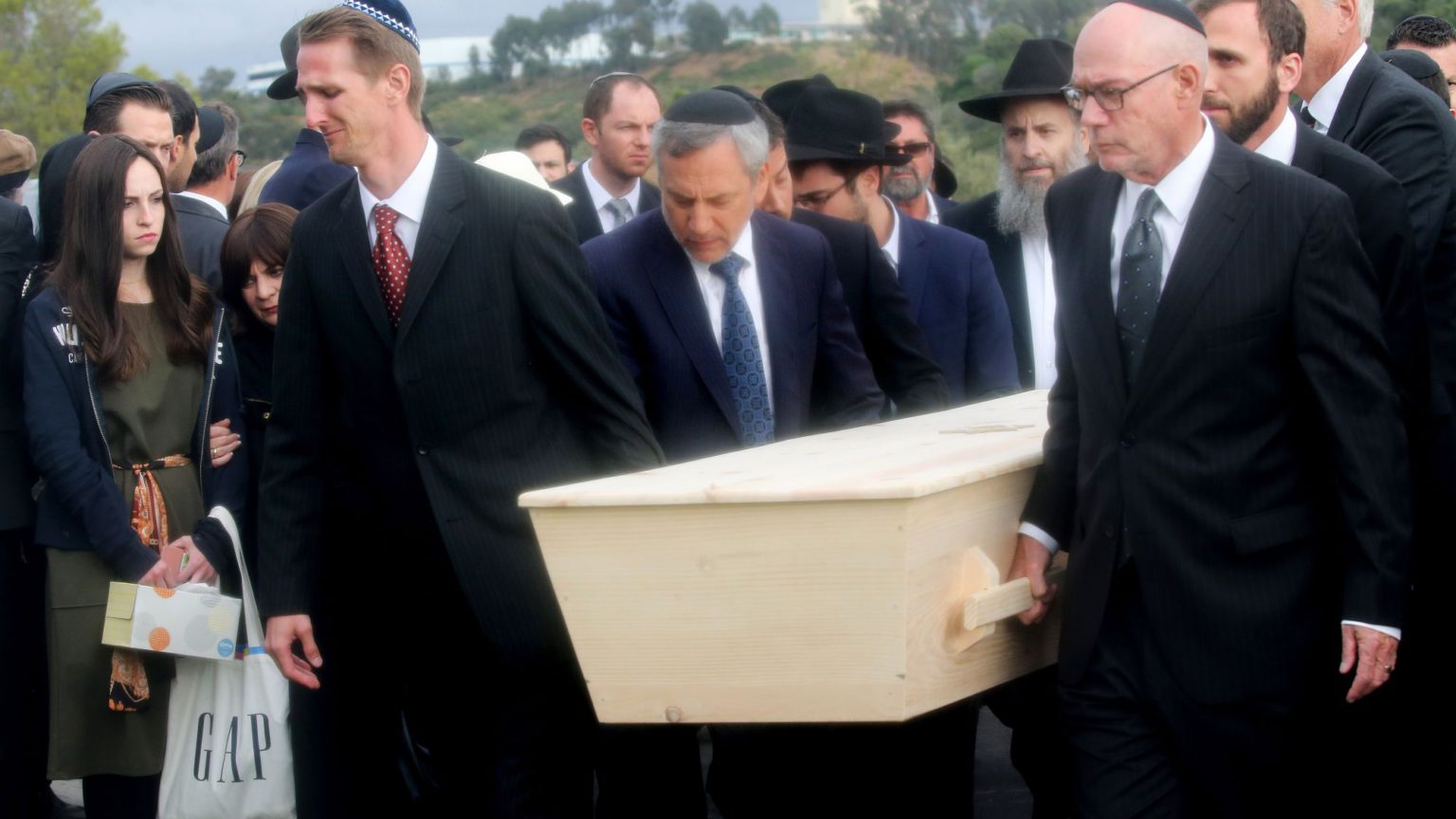 The far-right terrorist attack in Poway, California on Jewish people celebrating Passover at their synagogue is the latest in an international wave of terror against places of worship. This includes the white-supremacist mosque shootings in Christchurch and the Easter Sunday suicide bombings in Sri Lanka.
While the incident in Poway does not rank highly in terms of casualties – with one person killed and several injured – it is part of a resurgent far-right anti-Semitism in the Western world. This includes the Pittsburgh terrorist attack, where 11 were killed at a synagogue by far-right white-supremacist Robert Bowers. In Europe there has been some electoral popularity for far-right political parties of a clearly anti-Semitic character. Outside of conventional politics, the continent has seen a wave of far-right demonstrations, including last September's neo-Nazi protests in the east German city of Chemnitz.
This all gives rise to an important question: what is driving this resurgent, vitriolic anti-Semitism of the far right? Why do many of those on the far right hate Jews?
Interestingly, there is an overlap of sorts between the anti-Semitism of the militant far left and the far right. These are the usual anti-Semitic tropes relating to supposedly Jewish control of international finance and a global capitalist system which prioritises 'profit over people'. Jewish people are ultimately held responsible for the capitalist exploitation of working-class, ordinary folk.
Where anti-Semitic members of the far left and far right often differ is in their perspectives on global migration and the ethno-religious diversification of Western societies.
In far-left narratives, migration flows into Western societies are viewed as a kind of atonement for the legacy of colonialism and ill-conceived military interventions. With capitalist expansionism, both historical and contemporary, being blamed for the poverty-stricken conditions in the migrant's country of origin, the opportunity to allow migrants to resettle in Western societies is treated as a form of global redistributive justice. In turn, this migration gives rise to a process of cultural enrichment in Western democracies, many leftists argue.
Some on the anti-globalist far right view global migration and demographic shifts in a rather different light – and this is where the roots of their hatred towards Jews can be found.
In their view, migration flows from poorer countries to the West represent the importation of cheap labour which helps to maximise the profits of Jewish-dominant financial elites in Western capitalist societies. This includes the inward migration of non-white people from countries with comparatively higher fertility rates – including from Muslim-majority societies.
This is where the anti-Semitism of the far right truly lies – at a rather disturbing intersection between economy, culture, society and identity.
The importation of low-cost non-white labour – which supposedly lines the pockets of exploitative capitalist classes dominated by money-hungry Jewish financiers – is contributing towards dramatic demographic shifts which increasingly challenge the majority status of 'white natives' in their 'homeland'. Indeed, in his manifesto, Poway terrorist John Earnest wrote of how Jews are supposedly implicated in the 'meticulously planned genocide' of the 'white race' by funding mainstream political parties which have adopted a liberal approach to mass immigration.
As much of this 'cheap' migration into the West comes from Muslim-majority countries with higher fertility rates, the far right views these flows as a cultural as well as a demographic threat. European far-right narratives on the 'Islamicisation' of Europe view recent migration from Muslim-majority countries a fundamental threat to the continent's Christian heritage.
Unfortunately, Islamist-inspired terrorist attacks conducted by homegrown assailants, as well as multiple attacks conducted by newly arrived Muslim refugees on European soil, have fuelled the resurgent rise of the far right. Worryingly, there are far-right narratives which suggest that the refugee exodus from Muslim-majority countries such as Iraq, Syria and Afghanistan was engineered by Jewish people. Indeed, this line of reasoning formed much of the motivation behind the synagogue terrorist attack in Pittsburgh, with Bowers expressing anger over a Jewish non-profit organisation's efforts to resettle refugees in the United States. He viewed the 'migrant caravan' as a Jewish plot designed to eradicate America's white population.
In reality, these are nothing but anti-Semitic conspiracy theories peddled by far-right extremists who are unable to present a shred of evidence for their grand claims. Indeed, the Muslim refugee crisis has resulted in Europe opening its doors to a raft of people from Muslim-majority societies where Holocaust denial and trivialisation, along with other anti-Semitic attitudes, are prevalent. The idea that Jewish people would deliberately engineer a process with this sort of outcome is contradictory to say the least.
Far-right anti-Semitism is often driven by conspiratorial beliefs in which Jewish people are implicated, if not held entirely responsible, for the 'demographic insecurity' and 'religio-cultural colonisation' faced by white people living in countries with a 'shared Christian heritage'. The security of Jewish minorities is very much at stake as we witness the aggressive resurgence of far-right anti-Semitism in the West.
Dr Rakib Ehsan is a research fellow at the Henry Jackson Society. Follow him on Twitter: @rakibehsan
To enquire about republishing spiked's content, a right to reply or to request a correction, please contact the managing editor, Viv Regan.