The weaponisation of Christchurch
We cannot let this anti-Muslim outrage be used to silence debate.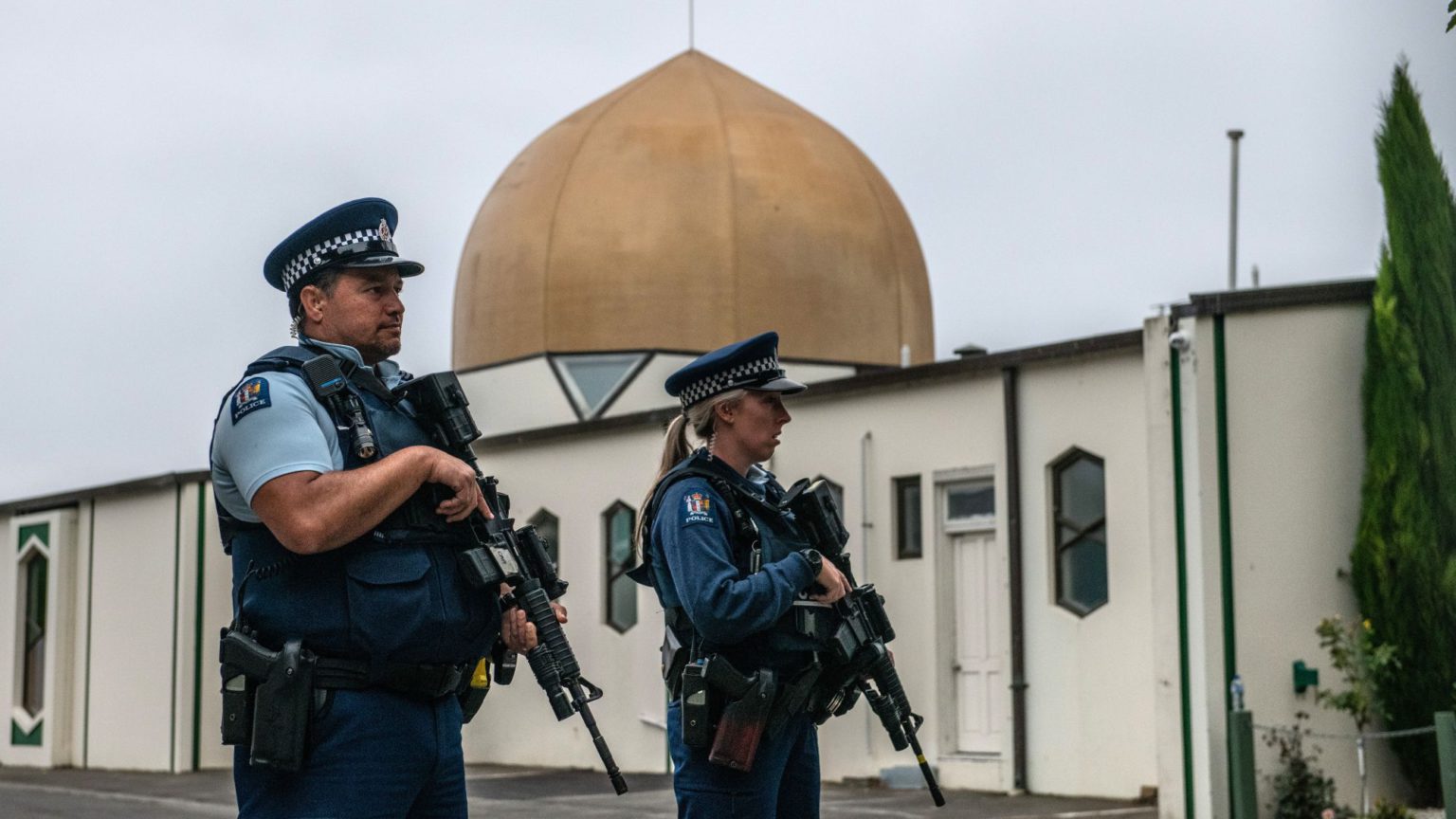 Friday 15 March 2019 is a day I will never forget. Waking up to the news of the terrorist attacks in Christchurch hit many of us like a sledgehammer. Commuting into London for work with a fellow Muslim, we discussed the sheer tragedy of Muslims praying at their local mosque – their sanctuary, a place for solace, reflection and introspection – being gunned down by a white-supremacist terrorist in indiscriminate fashion.
Some of the immediate reactions were odious. Within hours, Australian senator Fraser Anning has produced an appalling statement blaming the victims. Others on social media congratulated the terrorist on his 'achievement' – some offered their appreciative comments on the Facebook livestreaming of his killing spree.
While utterly appalling, these reactions – vile representations of anti-Muslim hatred – did not come as much of a shock to me.
What did surprise me was the swiftness with which the regressive left weaponised Christchurch. Exploiting the terrorist attack to call out 'Islamophobic' commentators who are supposedly responsible for mainstreaming anti-Muslim tropes and fuelling hostility towards Muslim immigrant groups.
In reality, this was a coordinated effort to silence perfectly legitimate concerns; an orchestrated clampdown on the airing of reasonable grievances about integration, cohesion and how extremists divide different communities.
One British example saw the University of Bristol close down an event in which my colleague Emma Fox was due to speak. It was laden with irony: Emma was scheduled to discuss the findings of her report on how British universities provide a platform for extremist speakers.
The No Platforming of her was engineered by student-led mobs who slated her for being an 'Islamophobic' pseudo-researcher, with some labelling her employer, the Henry Jackson Society, as a 'far-right organisation'.
These groups held nothing in reserve when it came to using Christchurch as a clampdown tactic. They advanced the view that holding a discussion on the scale to which Islamist speakers hold talks on university campuses was insensitive and inappropriate in light of events in New Zealand.
This debacle highlights a strengthening unholy alliance between the regressive left and Islamist extremists — an anti-free-speech coalition which uses 'Islamophobia' as a go-to term to suppress dissenting opinions.
A particularly worrying image I came across on Twitter following Christchurch showed a gun, modelled on the inscribed weapons used by the Christchurch terrorist, which included names such as Julia Hartley-Brewer, Allison Pearson and David Aaronovitch. It has since been deleted.
This is all deeply wrong. It is vital that people have the freedom to express their legitimate concerns – over social integration, community cohesion, female empowerment and sectarian victimisation.
Suggesting full-face veils such as the niqab and burqa are an impediment to social and economic integration is not 'Islamophobic'. Indeed, many – including me – recognise them as a symbol of the female subjugation which continues to persist in certain communities. Female empowerment remains pitifully low within Britain's Pakistani and Bangladeshi communities – two sizeable Muslim minority groups with stubbornly high levels of female economic inactivity and fertility rates.
Is it suddenly 'Islamophobic' to discuss how ultra-conservative gender roles are implicated in the relatively high child poverty rates within Britain's Pakistani and Bangladeshi Muslim communities?
Are people 'Islamophobic' for highlighting survey data which shows that there are clear majorities within the UK's Bangladeshi and Pakistani communities that identify more strongly with their faith than their national identity, and speaking of the challenges this may pose for intergroup relations in our society?
Atrocities such as Christchurch offer no excuse to ignore problems among Britain's Muslims communities. After all, the Muslim community's self-declared 'champions' – the Muslim Council of Britain – said, following the sectarian killing of Ahmadi shopkeeper Asad Shah in Glasgow, that people were not obliged to recognise Ahmadis as Muslims.
The regressive left includes Muslim individuals who wilfully complain about discrimination, but more often than not are happy to brush under the carpet the patriarchal structures and sectarian victimisation which exists within their own communities.
If they feel that there's not much fun to be had in being a minority in the UK, then I can only wonder how much fun they think it is to be an Ahmadi Muslim in the UK – a country in which a mosque in its capital city distributes literature which calls for a 'capital sentence' if they do not convert to 'true Islam' within a three-day period.
If certain people think these criticisms can be silenced by screaming 'Islamophobia', they need to think again. Their assault on free speech through the shameless weaponisation of Christchurch needs to be called out and confronted.
The weaponisation of Christchurch has shed light on both the authoritarian and hypocritical nature of the regressive left.
These clampdowns are the sign of a society which is no longer at ease with the idea of holding sensitive debates in the name of securing social progress – one which is inclusive and empowers marginalised groups. This form of regressive authoritarianism must be challenged in liberal-democratic societies such as ours.
The hypocrisy lies in the fact that those who often cry 'Islamophobia' take little to no interest in challenging gender discrimination, sectarian victimisation and extremist practices within their own communities.
Indeed, some are more than willing to weaponise the killing of fellow Muslims to deflect such scrutiny and suppress legitimate grievances.
Dr Rakib Ehsan is a research fellow at the Henry Jackson Society. Follow him on Twitter: @rakibehsan
Picture by: Getty.
To enquire about republishing spiked's content, a right to reply or to request a correction, please contact the managing editor, Viv Regan.