Where's the solidarity for Sri Lanka's Christians?
After Christchurch, world leaders stood with Muslims. Why aren't they now standing with Christians?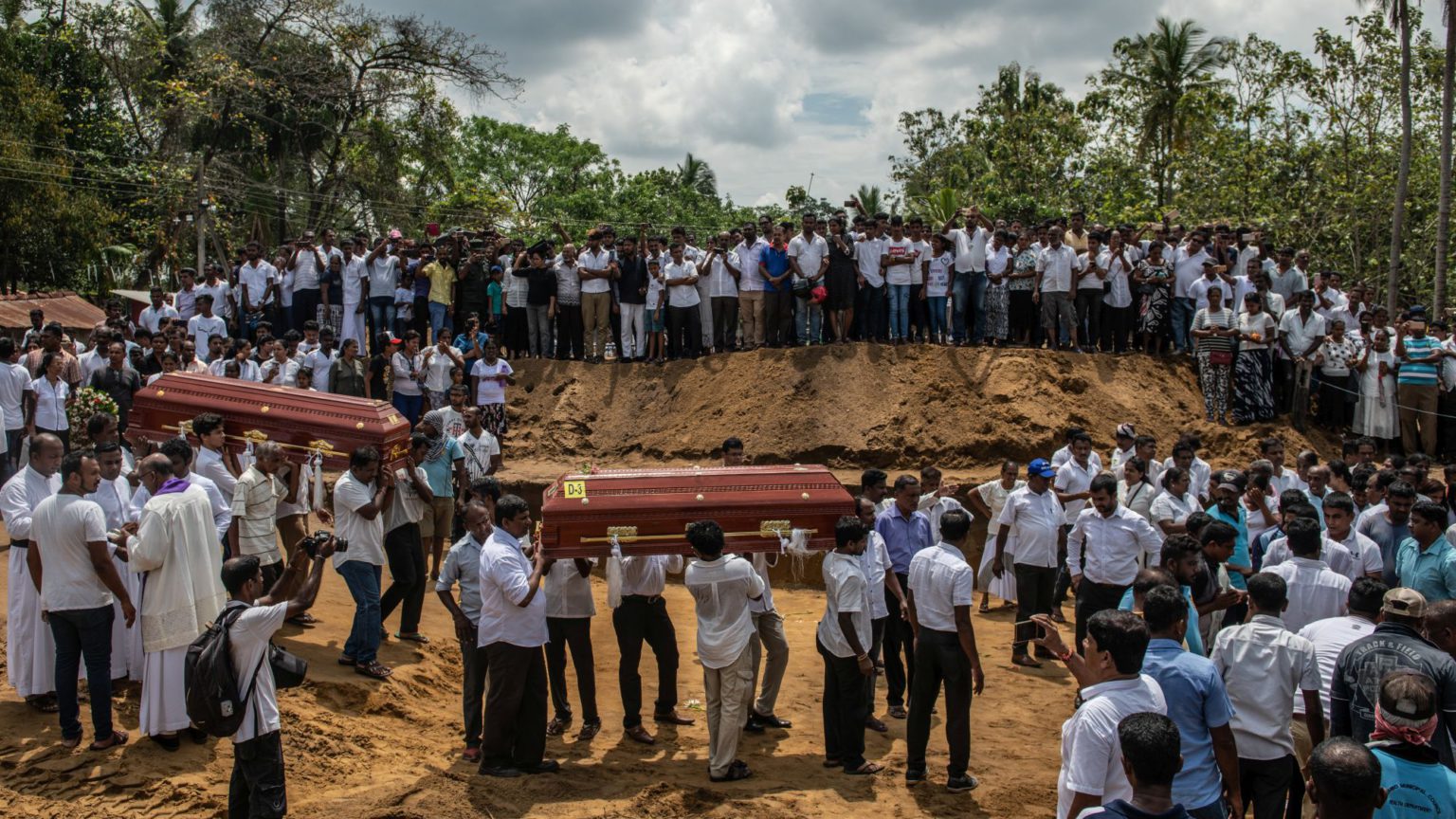 The reaction of some to the devastating Islamist-inspired terrorist attacks in Sri Lanka on Easter Sunday is puzzling to say the least.
Following the mosque massacres in Christchurch, political figures across the Western world did not hesitate in accurately describing what they were – white-supremacist terrorist attacks on Muslims in their places of worship during Friday prayers.
In the aftermath of Christchurch, Hillary Clinton expressed her solidarity with the global Muslim community – the Ummah – and said 'we must continue to fight the perpetuation and normalisation of Islamophobia and racism in all its forms'. Former US president Barack Obama tweeted that himself and his wife Michelle were grieving with the people of New Zealand and the 'Muslim community'. Our own prime minister, Theresa May, correctly labelled Christchurch as a 'horrifying terrorist attack'.
Now, contrast this with the language used by the same three figures following the coordinated series of Islamist-inspired terrorist attacks in Sri Lanka. Affectionate expressions of solidarity with persecuted Christian communities have been missing. The Christians killed in their own churches have been referred to by Clinton and Obama as 'Easter worshippers'. Despite the clearly sophisticated, well-planned nature of the terrorist attacks, which very much had the aim of killing a large number of Christians, the British PM – a vicar's daughter – referred to them as 'acts of violence'.
The differences in tone and nature between the condemnations of the Christchurch and Sri Lanka terrorist attacks are striking. After Christchurch, there was no hesitation about stating the religious backgrounds of the victims and directing emotion and affection towards Muslim communities. Politicians took no issue with categorising the events in Christchurch as terrorism.
In contrast, the words 'terrorism' and 'Christianity', along with their associated terms, have so far failed to feature in much of the reaction to the attacks in Sri Lanka.
What is evident is not only a clear reluctance to specify the religious background of Christians who were killed in Sri Lanka, but also an absence of heartfelt solidarity with Christian communities across the world, which continue to suffer grave forms of persecution on the grounds of their faith.
Elsewhere in the world, Nigeria is still struggling to get to grips with the Islamist terror organisation Boko Haram, based in the north-east of the country. Among a wave of anti-Christian attacks, Boko Haram was suspected to have been behind the 2012 Easter bombings in Kaduna, which killed 38 people. In majority-Muslim Indonesia, where the ISIS-orchestrated Surabaya church bombings took place in May 2018, a number of local and provincial governments have established regulations and bylaws which discriminate against Christians and other religious minorities.
The fact is that the persecution and victimisation of Christians continues to take place in many parts of the world, often at the hands of Islamists.
With the Sri Lankan government officially pinning the blame for the terror attacks on local jihadist group National Thowheed Jamath (ISIS has also claimed involvement), it is important to be frank about these devastating events.
This was a well-planned, coordinated, clinical Islamist attack that aimed to kill a large number of Christians in 'target-rich' churches during Easter Sunday. It is as simple as that.
Not only as a Muslim, but ultimately as a human being, my heart goes out to all those who perished and lost their loved ones in the attacks. With the attacks being treated as a 'colossal failure of intelligence', it is important to stress that there really is no room for complacency when it comes to confronting the threat of Islamist extremism, and defeating jihadist groups which aim to spread their hateful ideology through violence and intimidation.
Dr Rakib Ehsan is a research fellow at the Henry Jackson Society. Follow him on Twitter: @rakibehsan
To enquire about republishing spiked's content, a right to reply or to request a correction, please contact the managing editor, Viv Regan.