Brexit is an opportunity to fight for liberal migration
We will no longer have to discriminate based on where people come from.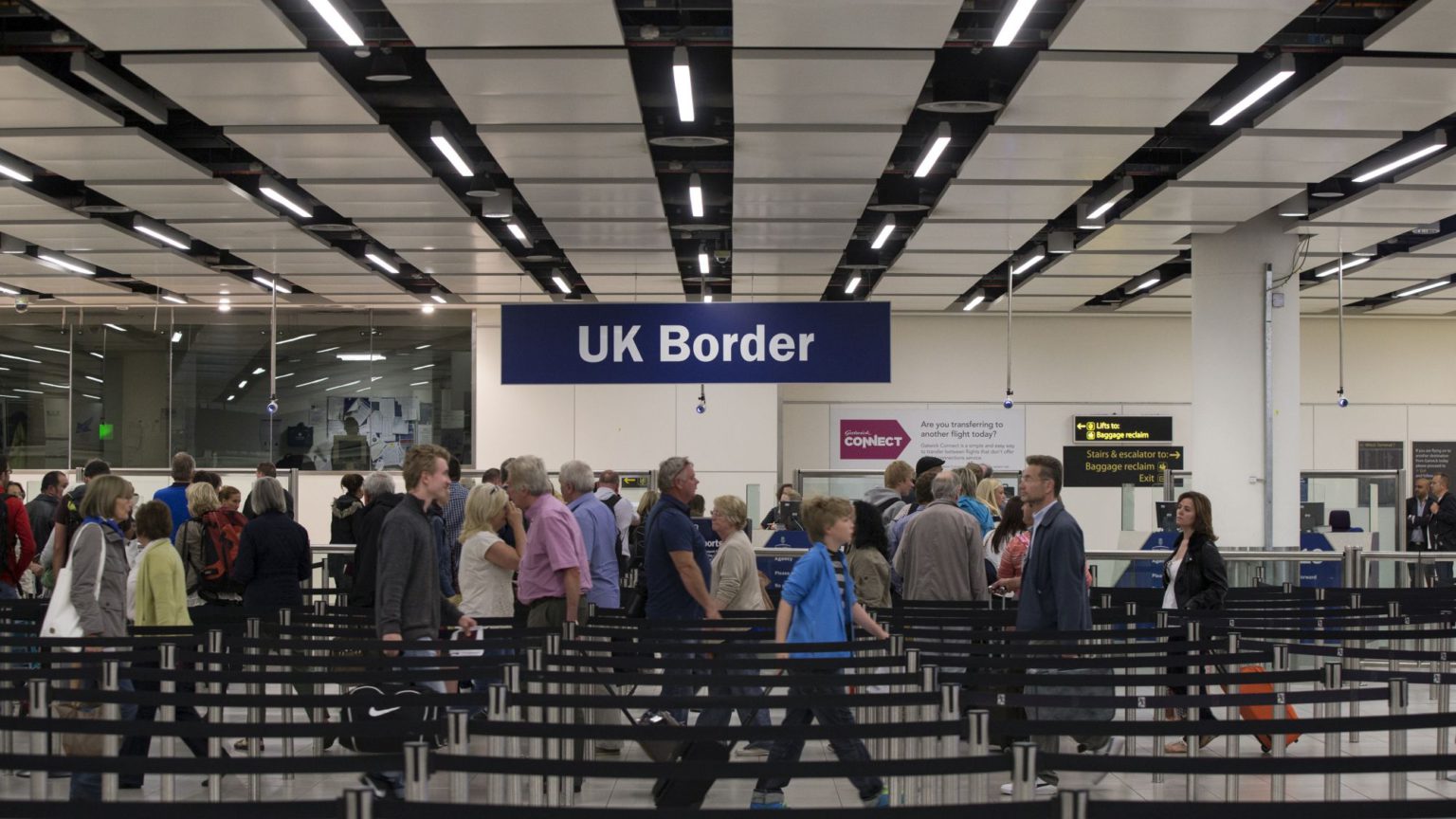 One of the biggest failures of the UK government's approach to Brexit has been the bedding-in of the lie that taking control of our own immigration policy equates to reducing immigration.
To point out what should be obvious, the truth is, rather, that by leaving the top-down control of the EU, we will be free to determine this important policy area as a nation. As in any other area, this will involve proposals, debate, deliberation, changes, more changes, and so on. Migrants who have settled here should, of course, be given certainty about their right to remain – and any retroactive changes to their status would be undeniably morally wrong. But nationally driven policies determining newcomers will not be fixed in aspic. These policies will not be eternally predicated on an anti-immigrant viewpoint.
Of course, we must now determine the way in which immigration will be handled when (or, sadly, if) we leave the EU, under the remit of the current government. And that may well, if Theresa May has anything to do with it, be focused on reducing numbers: the White Paper released in December shows a serious commitment to restricting the supply of labour to our economy. But the government's approach will at least then be held to account, as happens in any other policy area. People will be able to propose alternatives, commit to them in manifestos, and argue for and against them in debate, and voters will decide at the ballot box.
Immigration policy is a difficult topic – it combines economic, social and cultural concerns. But it is an unavoidable topic, not least for those of us committed to the idea of freedom as a fundamental right and central societal good. The nation state, to some, is inherently restrictive – based on boundaries and ties. To others, like me, it is the best of a bad set of options. It provides necessary protection for our individual liberty. To ban the border may seem superficially liberating, but, in the real world, this cannot but lead to anarchy. We can't all have what we want, when we want it, where we want it, and people are not widgets to be neatly allocated from on high.
This is not to say that our approach to migration could not be much more liberal, however. One of my main reasons for voting Leave was a hatred of the prejudice built into our immigration policy, unavoidable under its two-tier approach. EU freedom of movement means we effectively have to give European migrants preferential treatment compared with migrants from elsewhere around the world. Yes, EU freedom of movement doesn't necessarily mean we have to cut down on immigration from other nations – but, essentially, it always did.
Simply, I don't want people to be treated differently just because of where they're from; talk of the incomparable greatness of 'European' civilisation and values smacks of supremacism. Don't get me wrong – I'm not a moral relativist. I just think it is dangerously reductive to talk about tolerance, justice, freedom, equality, trustworthiness, respect and so on as being solely European, or worse, EU values. They're liberal, sure (although many of us will disagree about quite what that means), and some of them are Western, perhaps, in a descriptive sense, in terms of where they tend today to be upheld. But, most of all, they are human. The right and the good are not tied to land mass, or historical development. They are based on fundamental moral norms, accessible to us through reason.
To me, Brexit represents an unparalleled opportunity to create an immigration policy that meets the UK's needs and preferences. But it is also a chance to rethink how we want to interact with other people around the world: to build new alliances, as well as retaining and reassessing the old. I love Europe, but, all other things being equal, it is fundamentally wrong to treat people from EU countries differently within our immigration policy – as it would be to treat them differently in any other sense. They are individuals, as equally worthy of our respect and consideration as everyone else.
When we voted to leave the EU, I hoped, like many, that important new conversations would begin. That, as a nation, we would discuss, freely and fairly, the best way forward. And, even in this unbearable moment of stasis, there is still time for us to do so. Immigration is, as I said, a difficult topic – but it cannot be avoided. I'm proud, therefore, that FREER – the initiative I direct – is this week publishing a paper, by Dr David van Rooyen, which aims to make up the shortfall in the discussion and the policy proposals on immigration. It is both well thought out and well backed up (with a 20,000-word 'long version' to be found online at our website, as well as the much shorter main paper, available in print). It sets out a strong analysis of the situation, alongside a principled and positive proposal for post-Brexit reform. I hope it will be taken seriously by all those considering these matters, and I hope it will inspire further proposals and further conversation. But most of all, I hope it will begin to break down the lies and misinformation that sadly abound in the immigration debate.
Rebecca Lowe is the director of FREER and a research fellow at the Institute of Economic Affairs. Follow her on Twitter: @RMLLowe
To enquire about republishing spiked's content, a right to reply or to request a correction, please contact the managing editor, Viv Regan.