Is it a crime to tell the truth about ISIS?
Marine Le Pen could be jailed for sharing graphic images of ISIS violence.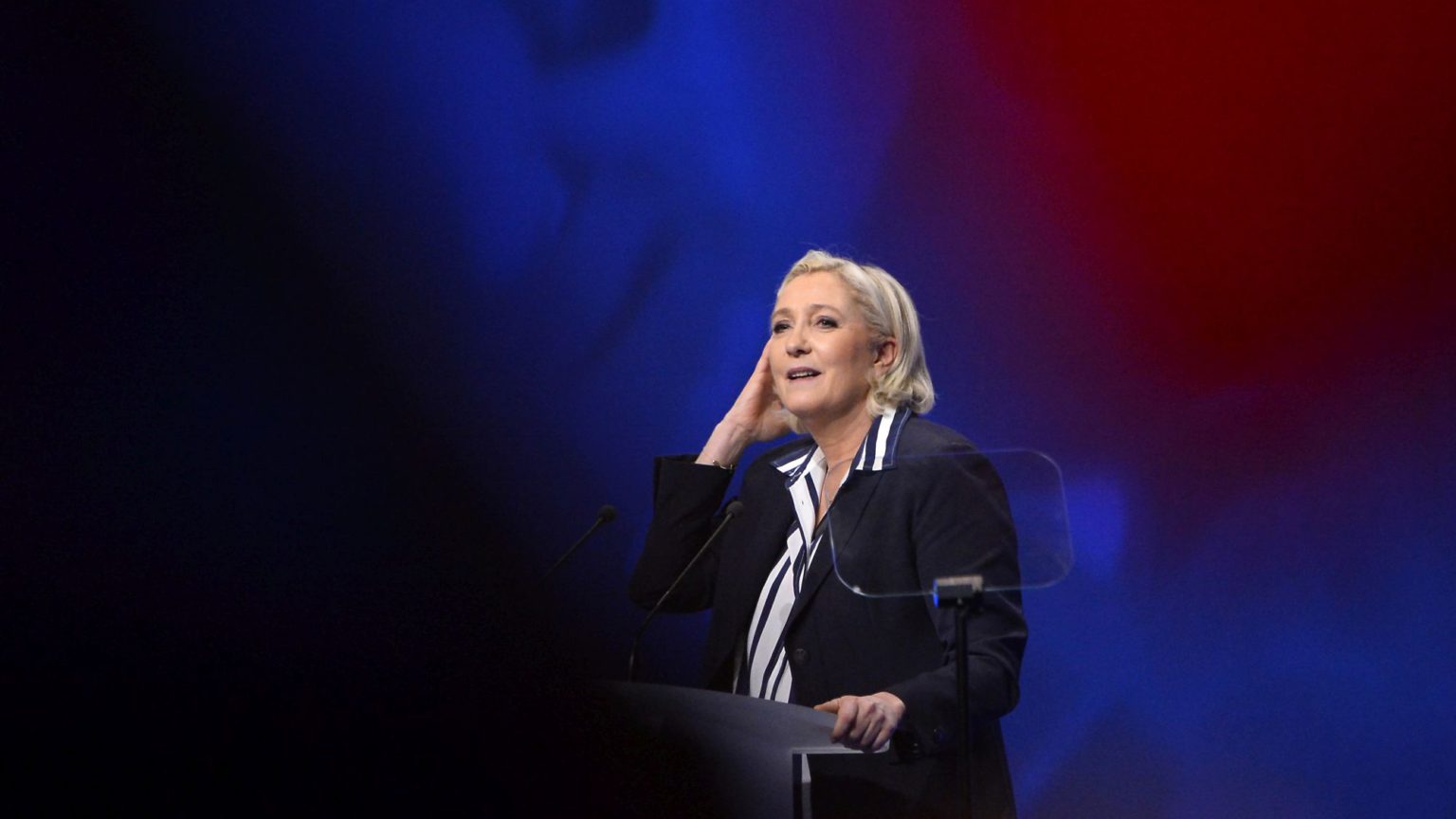 A fine of €75,000 and three years in prison. That's the shocking sentence Marine Le Pen, leader of France's far-right National Rally, could face for tweeting a series of violent photos.
In December 2015, one month after the Paris terror attacks in which 130 people died, the broadcaster Jean-Jacques Bourdin was interviewing a renowned terrorism expert. Bourdin asked if there were similarities between the rise of homegrown jihadism and the rise of the far-right Front National (as Le Pen's party was called at the time).
Le Pen took to Twitter to express her outrage at the comparison, accusing Bourdin of making 'vile remarks' and 'unacceptable smears'. It was the tweets which followed that could lead to her imprisonment. 'This is Daesh', she tweeted, posting a series of violent photos of ISIS executions. One showed a Syrian soldier crushed beneath a tank. Another showed a Jordanian pilot being burned alive in a cage. A third showed American journalist James Foley, decapitated, which she eventually deleted at the request of Foley's family.
The tweets caused uproar among the political class. The police launched an investigation within a day. Le Pen has since been charged with 'circulating violent pictures liable to be seen by children'. Earlier this month, public prosecutors recommended she face trial.
The acts committed in these photos are obscene, violent, and perverse. But that is because ISIS is obscene, violent and perverse. The photos, or video stills, are documentary evidence of real atrocities. Le Pen's decision to tweet then was impulsive and politically foolish, but it should not be treated as a crime.
Le Pen's legal counsel claim that she could be the first person in France to be prosecuted for sharing news photography. As repulsive as these images may be, the public has a right to know about ISIS's crimes against humanity. These images should not be suppressed by the state simply because they are deemed to be too violent or too graphic for children to see.
Le Pen's allies say the law is being twisted 'for the purposes of political persecution'. They are not alone in making this argument. Leading lawyer Régis de Castelnau, himself a member of the Communist Party, said in an interview with Atlantico that the law being used against Le Pen is designed to protect children from 'perverts' and 'psychopaths', but is instead being wielded to political ends. Castelnau argues that since Emmanuel Macron assumed power, there has been a 'systematic instrumentalisation' of the law against his political opponents, and not his just right-wing opponents. Police have also raided the offices of Jean-Luc Mélenchon, leader of the left-wing France Insoumise, and have brutalised the yellow-vest marchers to try to bring them to heel.
If Le Pen's case does make it to court, and she is jailed for her tweets, it is not just her allies who should be afraid. Everyone who cares about freedom of expression should be worried.
Fraser Myers is a staff writer at spiked and host of the spiked podcast. Follow him on Twitter: @FraserMyers.
To enquire about republishing spiked's content, a right to reply or to request a correction, please contact the managing editor, Viv Regan.