Labour is a dead party walking
Backing a second referendum is one betrayal too many.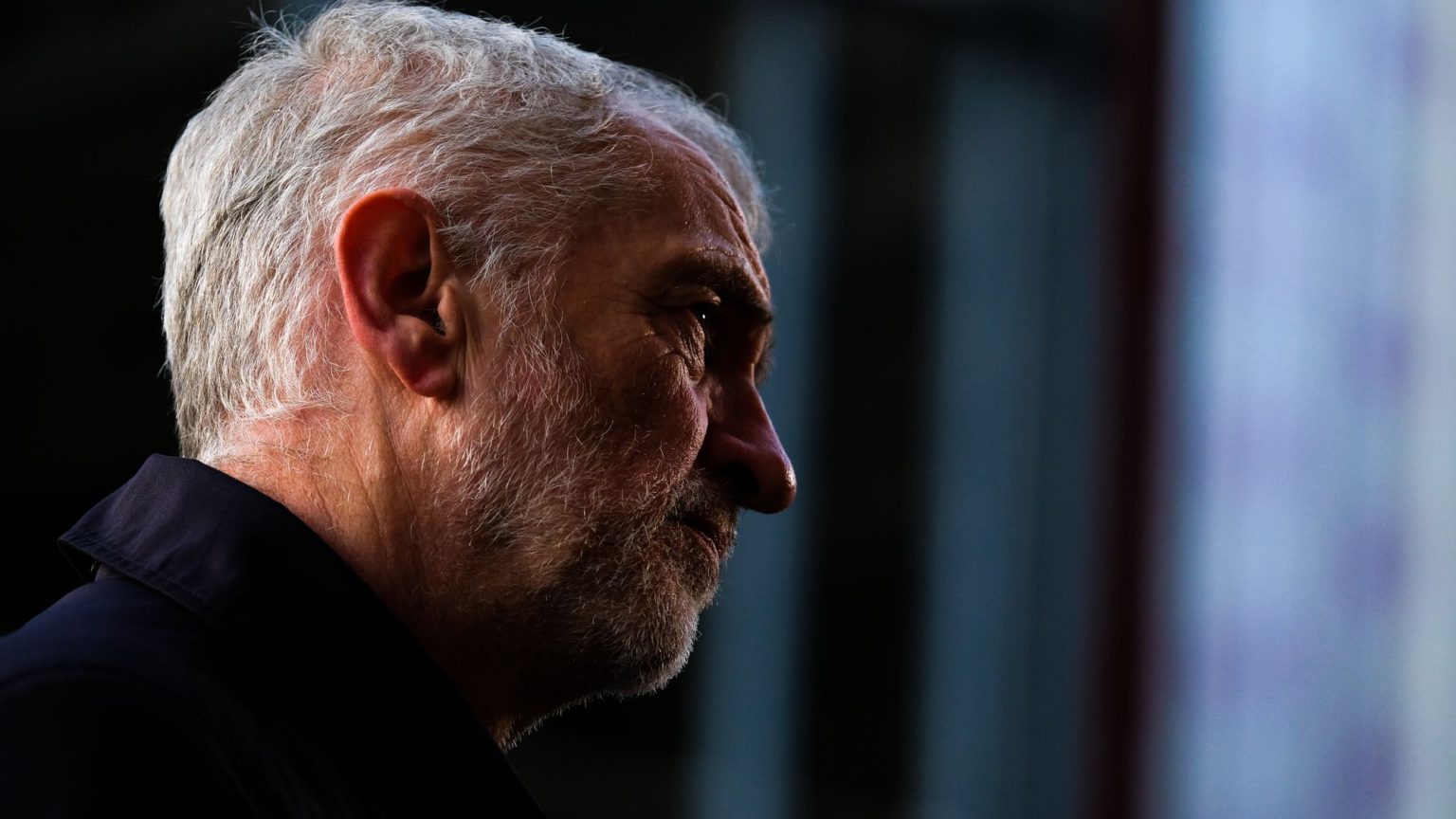 The announcement last night that Labour would back a second Brexit referendum confirmed what has been clear for some time: that the party of the people is no more.
At a private meeting of Labour MPs, leader Jeremy Corbyn announced that the party would table an amendment on Wednesday pushing its alternative Brexit approach. But if (or rather when) that fails, Labour will move to back another public vote.
Shadow foreign secretary Emily Thornberry later suggested the choice on the ballot paper would be between PM Theresa May's 'Brexit' deal and Remain. That is, a meaningful Brexit might be excluded entirely.
At present, the most likely form this could all come in is an amendment already proposed by Labour MPs Peter Kyle and Phil Wilson, which would allow May's deal to pass on the condition it is put back to the people.
There are those wondering whether this is really a game-changer. People's Vote campaigners, after all, recently held back on tabling a second-referendum motion because there is currently no majority for one in parliament.
Some think this is just Corbyn playing politics – that he is throwing red meat to his die-hard Remainers, a week after eight pro-EU MPs left to start the breakaway Independent Group, safe in the knowledge a second vote won't happen.
But these days, we can't take anything for granted. The vast majority of MPs backed Remain. The chance of a second vote – amid the febrile atmosphere in Westminster – could soon become too good for many of them to pass up.
More importantly, the damage will already have been done. Theresa May's proposed deal may be a parody of Brexit, a Remain by another name – but asking people to vote again is an even starker betrayal, which voters will not forget.
Labour needs Leave voters to win the next election. As academic Richard Johnson has pointed out, 61 per cent of Labour constituencies voted Leave, as did many of its key target and marginal seats. This embrace of a second vote could well cost Corbyn power.
But even if Labour did somehow manage to limp into No10, it would do so not with the support of its traditional working-class base, but in defiance of it.
Those in social housing, those with no formal education and those earning below £1,200 a month were the three groups most likely to back Brexit, according to the National Centre for Social Research.
These are the very people Labour is meant to represent.
Yes, the Brexit vote represented an unlikely coalition between the Tory shires and the old industrial towns. But it was the English and Welsh working class who got Leave over the line.
Labour's working-class support has been in decline for decades, of course. But under Corbyn, the supposed warrior for Old Labour values, and in the wake of Brexit, that process has sped up.
At the last election, class ceased to be a useful indicator of voting intention as middle-class Remainers flocked to Labour and working-class Leavers flocked to the Tories. What electoral dynamism Labour now has is to be found in university towns and the big cities.
This Brexit betrayal, then, will confirm in many voters' minds that Labour is no longer for them: that it has become the party of students and the public sector; and that it is not so much agitating for working people as agitated by them.
Who would have thought that Jeremy Corbyn, a Eurosceptic most of his political life, would be the man finally to deliver Labour to this point? The man who learnt at the feet of the great Tony Benn will be the one to close the door on Labour's dwindling tradition of Euroscepticism.
We at spiked have long called Labour and the Tories zombie parties, relics of the last century that no longer represent their founding ideals and constituencies, and yet carry on regardless.
But never, in Labour's case, has that been more apparent than today. The party of the people is demanding the people vote again. The party of workers is defying millions of workers – all to please an urban middle class unaccustomed to not getting its way.
Whatever happens in the weeks and months and years ahead, Labour, as we knew it, is dead – even if it continues to shuffle on.
Tom Slater is deputy editor at spiked. Follow him on Twitter: @Tom_Slater_
To enquire about republishing spiked's content, a right to reply or to request a correction, please contact the managing editor, Viv Regan.