Lies, cowardice and Brexit
Westminster might never recover from its deception of the electorate.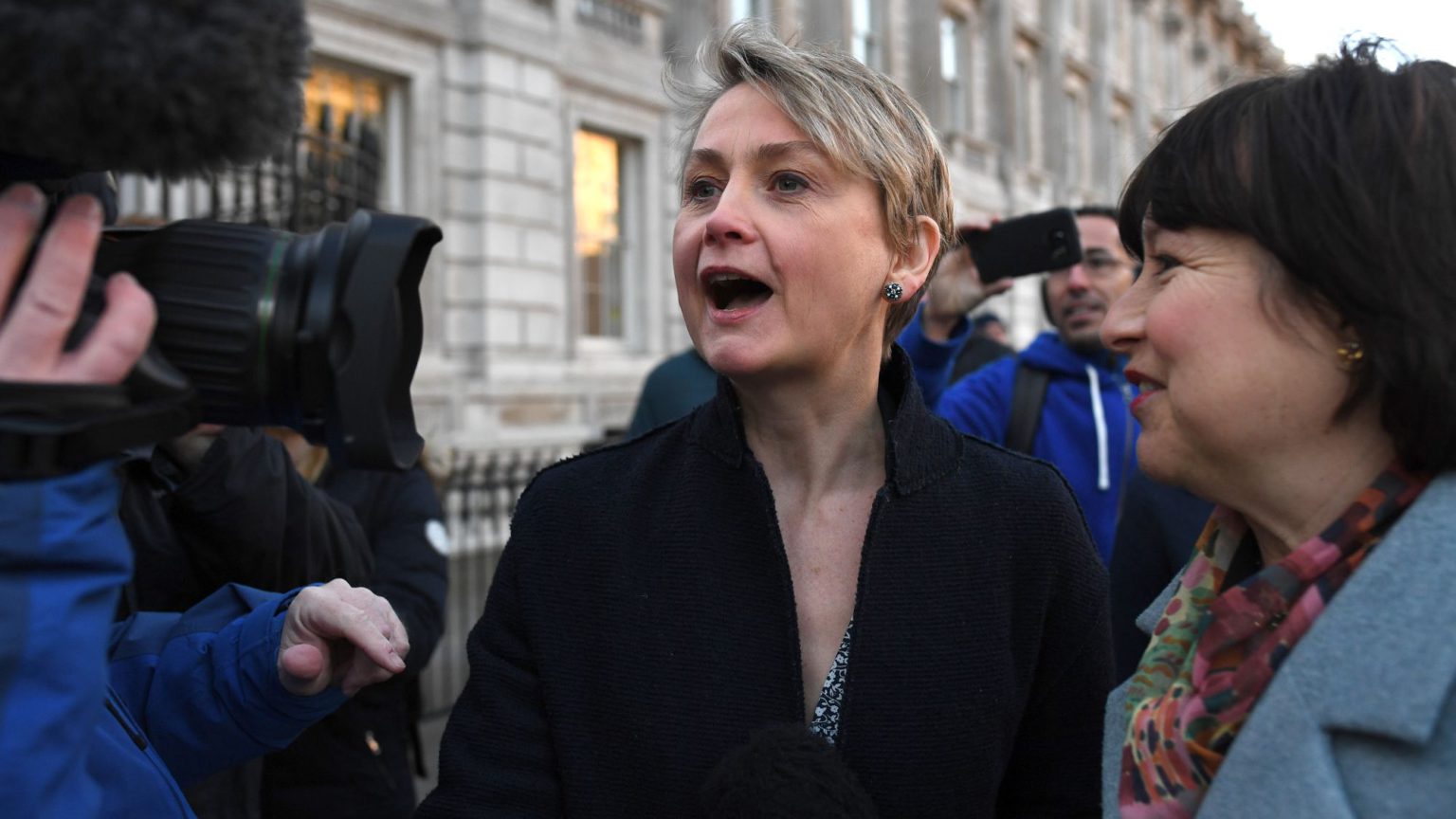 The elite version of events has it that Brexit was won by liars, who then vacated the scene, leaving the 'grown-ups' to clean up the mess they, and the electorate, had made.
Boris and his bus, Farage and his poster, Gove and his beef with experts – this was chicanery of the highest order, commentators splutter, that led a gullible electorate into making a historic mistake.
Then, they scarpered. Farage was off to America, Boris to the backbenches (via the Foreign Office), and Gove to the arms of Soft Brexit, contrite and disabused of his former Hard Brexit delusions.
We at spiked never aligned with the elite Leave campaign, nor its Kippery, aggier little brother. We were pro-Leave, not pro-Vote Leave; pro-Brexit, but pro-migration.
But this convenient fantasy – about a referendum won by bullshitting, nativistic charlatans – has always been wrong, and only serves to shore up the interests of those who spin it.
Remainers can hardly claim that the Leave campaign was uniquely deceitful. We've never heard the end of Vote Leave's '£350million for the NHS' claim, but few today speak of George Osborne telling every household they'd be £4,300 worse off by 2030. A claim rejected out of hand at the time by the Guardian, no less.
Dodgy stats and political spin were not invented by Tory Brexiteers in 2016. Voters know to take with a pinch of salt what politicians say, even those they agree with. And indeed, research suggests that both of the main campaigns were distrusted.
That the leaders of the Leave campaign proved themselves incapable of taking control of the Brexit process, thus leaving it to a Remainer – Theresa May – to implement, is regrettable.
But the alleged lies and hopelessness of the Leave leaders pales into insignificance with what Remainers are doing in parliament now.
Amid another febrile day in Westminster, with various amendments to May's Brexit plan to be voted on this afternoon, we need to take a step back and truly reckon with what is happening.
Theresa May is trying to revive her Brexit deal, which is not a Brexit deal – which would in fact sell out Brexit by trapping us within the EU's structures indefinitely via the Northern Irish backstop.
But most of the opposition to it is from Remainers who think it doesn't go far enough.
Some of them want a second referendum, to reverse the result of the first one. Some of them want a permanent customs union – locking us, again, into EU rules. And some of them want to extend Article 50, to the end of staving off No Deal.
The latter is the option that many are now coalescing around, in the form of Labour MP Yvette Cooper's amendment. If passed this afternoon, it would force the government to ask the EU for an extension to Article 50 if no deal is ratified by the end of February.
Many MPs backing Cooper say we just need more time. But as pro-Brexit group Change Britain points out, 90 per cent of those who have publicly backed the amendment have backed previous attempts to frustrate Brexit; 38 of its 103 signatories voted against triggering Article 50 in the first place.
This is about one thing: stopping Brexit. And such plots reveal just how hollowed out British parliamentary democracy has become.
At the last election, the two main parties increased their vote share on manifestos that pledged to respect the referendum result. That, since then, May has produced a deal that offers less sovereignty than EU membership, while Labour has edged closer and closer to a second referendum, is scandalous.
But particular scorn should be reserved for the MPs currently taking their own constituents for fools by tabling these anti-Brexit amendments.
Cooper's Yorkshire constituency voted 70 per cent to Leave. She pledged at the last election, on a leaflet emblazoned with the Union Flag, that she would not block Brexit. But her amendment would do just that.
Then there's Remainer Tory MP Dominic Grieve, who is pushing for a second referendum. 'The referendum must be respected', he wrote, to his Beaconsfield constituents, during the 2017 election. Today, he is hoping MPs will back his amendment, which would allow Remainer MPs to take control of the Brexit process.
In many ways, they already have. They control the narrative. An Article 50 extension, a second referendum or a Softer Brexit are now presented as the only viable options. Meanwhile, MPs are trying to take No Deal – the last viable path to a clean-break Brexit – off the table. Any attempt from Brexiteers to push on is dismissed as idiotic.
Remainers have been out in force today, rinsing the government-backed Brady amendment, aimed at reopening the Withdrawal Agreement to replace the backstop with 'alternative arrangements'. The so-called Malthouse Compromise, a proposal by Tory Leavers and Remainers leaked overnight, has similarly been branded a 'unicorn' the EU will never accept.
Now, at this stage, with May weakened and Brussels emboldened, these proposals hardly look like runners. If the Brady amendment passes it would give May a reason to go back to Brussels, but Brussels little reason to listen to her. The EU no doubt spies a chance to soften Brexit further.
But the merits of these proposals are almost beside the point. The increasingly shrill denunciations of any Brexiteer plan show that anything short of delaying or betraying Brexit will now be branded as 'fantasy politics'.
In doing so, Remainers MPs are trying to present their overthrow of democracy as pragmatism and common sense. But we can't let them get away with it.
These people have lied to the country, lied to their constituents. They are determined to stop Brexit, but refuse to do so openly. For all the accusations levelled at the Leave campaign, these people have done far more damage to public trust in politics than Boris could with 1,000 buses.
Regardless of what happens in Westminster today, the political class might never recover from the way it has treated voters. And rightly so.
Tom Slater is deputy editor at spiked. Follow him on Twitter: @Tom_Slater_
Listen to the latest spiked podcast below:
Picture by: Getty.
To enquire about republishing spiked's content, a right to reply or to request a correction, please contact the managing editor, Viv Regan.