We need to talk about knife crime
Tiptoeing around this issue does no one any favours.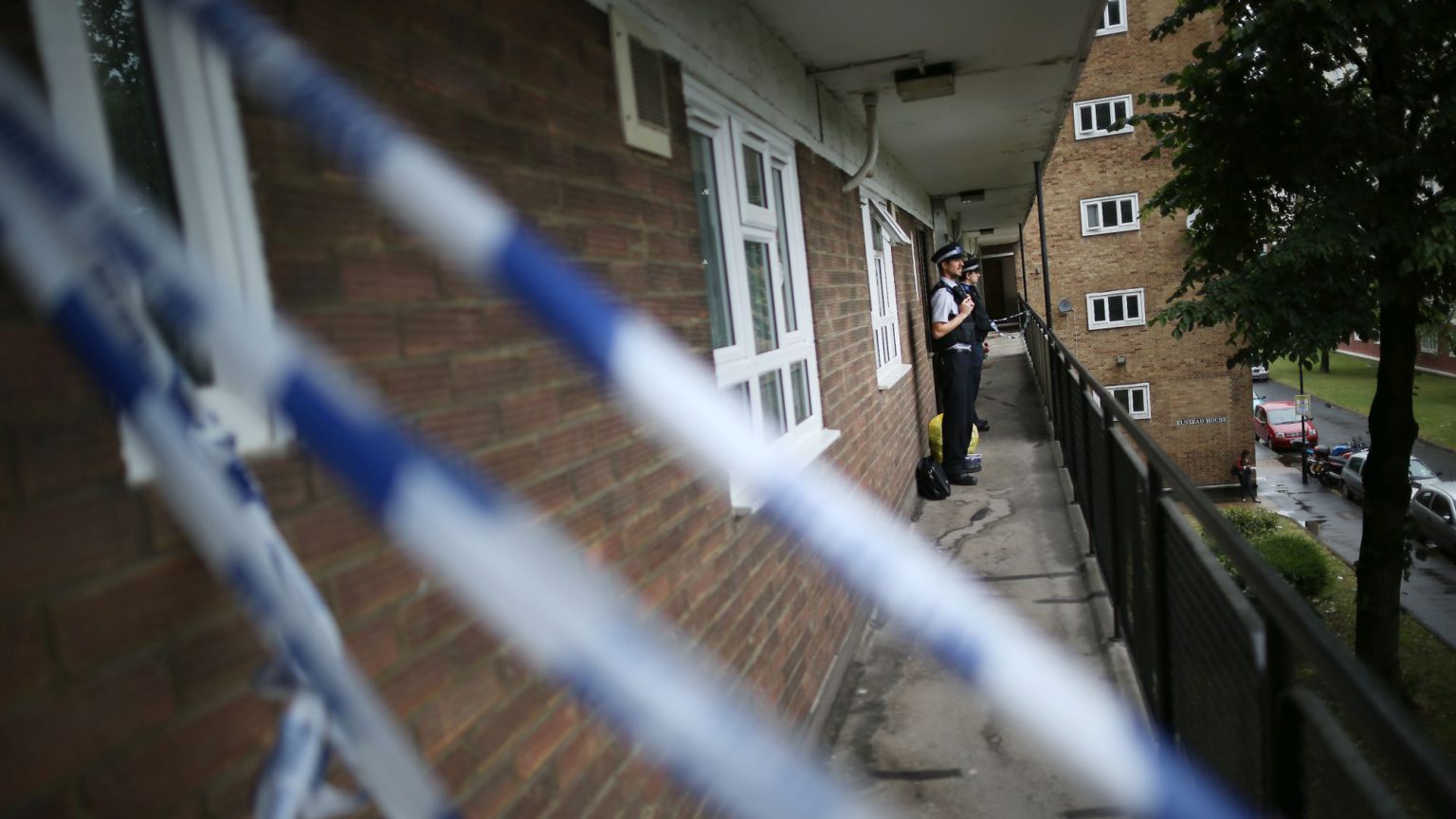 A man has been charged with the murder of Jaden Moodie. Moodie was stabbed in Leyton, east London, on 8 January after he was knocked off a moped by a Mercedes. He was 14 years old. This latest incident has intensified discussions about rising knife crime in the capital, and its potential causes.
We can no longer discuss the details of this particular case, given the ongoing proceedings. But reaction to it has already sparked fierce public debate. Columnist Rod Liddle was labelled a 'white nationalist' for his piece in The Sunday Times in which he argued that absentee fathers were to blame for the violence among black and Asian youths. Labour MP David Lammy tweeted that Liddle's ongoing employment by the Sunday broadsheet was a 'national disgrace', notwithstanding the fact that in 2012 Lammy himself had suggested absentee fathers were a cause of knife crime. At the end of last year, a clip of an audience member on Question Time went viral: he argued that perpetrators of youth violence should be subject to much harsher punishments, including being 'exterminated'.
We have to get a grip. Identifying absent fathers as a potential cause of this violence is not racist. It would be racist to say that being black makes you more likely to commit knife crime. But no serious commentator is suggesting that. Liddle said that not having a father present in young people's lives may make them more likely to commit crime. This may or may not be true. It is at least possible that it plays a role, alongside other factors. There is, at the heart of all of these crimes, a deep nihilism which may have something to do with an unstable home life. Of course, not all young people with absent fathers find themselves involved in violence. But it is at least worth asking whether it is part of a bigger picture.
Also, we should recognise that it is legitimate to be angry at the decisions these men make. Of course, the Question Time man's remarks regarding extermination were appalling. But his anger at these crimes is not misplaced or inappropriate. We should be angry at adults who behave in this way. Immediately prior to his contribution, the panel were discussing solutions to the problem, most of which detracted from the moral autonomy of the young men involved. There was general agreement that knife crime is akin to a 'public health' problem, as though these young men have been infected with something they have no control over. The appeal to harsher punishments at least treats them like members of our community who deserve to be judged by the same standards as the rest of us. We should be angry at the decisions these men make, not pretend like they had no choice in the matter.
We have to remember that these young people are part of our community, and, as such, we have to ask searching and difficult questions about why this nihilistic violence is so pervasive. If we take potential causes off the table for fear of offending people, we do no one any favours. If anything, there is an undercurrent of racism to the suggestion that we need to tiptoe around this issue. Does anyone really think that black people care more about bombastic articles in The Sunday Times than they do about solving the problem of youth violence?
This is not a problem for the 'black community'. It is a problem for the whole community. These young men are the children of our fellow citizens. We do ourselves a huge disservice if we avoid difficult debate for fear of causing offence. Getting a grip on a problem means talking about it frankly. We must start that conversation now.
Luke Gittos is a spiked columnist and author of Why Rape Culture is a Dangerous Myth: From Steubenville to Ched Evans. (Buy this book from Amazon(UK).
To enquire about republishing spiked's content, a right to reply or to request a correction, please contact the managing editor, Viv Regan.