Who'd go to university today?
The obsession with 'value for money' has degraded higher education.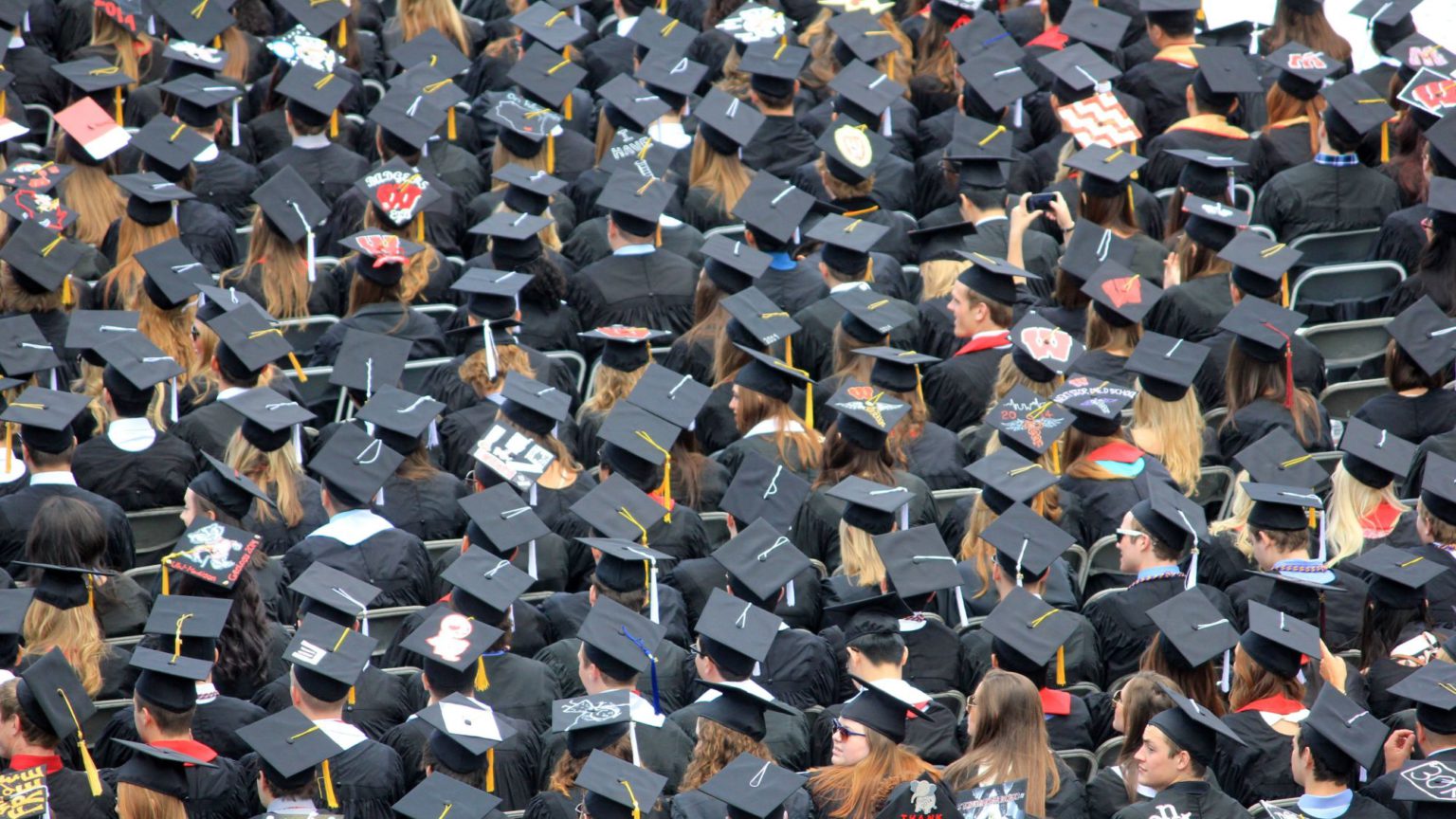 Are students being short-changed by their £50,000 degree courses? And does a university education in 2018 represent good value for money? A slew of recent government and think-tank reports aim to tackle these questions. And the answers they give are not encouraging.
The Public Accounts Committee announced last week that the value of the UK's student-loan system is falling. Last year, the government sold a tranche of the student-loan book at a major loss. The portfolio had a face value of £3.5 billion, but was sold for just £1.7 billion: a return of 48p in the pound, according to the public-spending watchdog. Clearly, the current method of funding higher education represents a bad deal for the taxpayer.
But do universities offer good value for students? Not when you consider the fact less than half the money that students pay in tuition fees is actually spent on teaching, according to a report by the Higher Education Policy Institute.
The rest of the money from tuition fees goes into other services and parts of the administration. These include admissions procedures, marketing, vice-chancellor pay and programmes to boost access for poorer students, as well as therapeutic services like mental-health provision and exam-stress counselling.
Universities today have far too much bureaucracy, fat-cat VC's salaries are far too high, and a great deal of what administrators spend money on is a hindrance to education. University bureaucracy is often at the forefront of coddling students, encouraging them to see exams and hard work as threats to their mental health. It is troubling to see that students are not only plunging themselves into debt at such a young age, but also that much of that debt does not go towards their actual education.
But whatever the truth of the short-term costs, does going to university still pay off? Not for everybody, according to a study published this week by the Department for Education and the Institute for Fiscal Studies. It finds that while female graduates earn around 28 per cent more than non-graduate women, male graduates earn an average of just 8 per cent more than their non-graduate counterparts. It also says that a third of men only get a 'negligible' pay advantage from going to university.
Even the value of a first-class honours degree is plummeting, as the number of them being awarded soars. Analysis by the Times Higher Education suggests that subjects allied to medicine, business and computing, which account for almost a third of all bachelor's degrees, are driving runaway grade inflation. For instance, a whopping 35 per cent of computer-science graduates were awarded firsts in the year 2016-17, a rise of 19 percentage points since 2007-8.
Taken together, these reports paint a picture of a world in which fragile, coddled students take on bloated debts to gain superficially high grades, in order to become overqualified pen-pushers or IT drones. Then they earn salaries that are too low to service their debts and are not much higher than those earned by their contemporaries who didn't bother entering the system in the first place.
This is the tragic result of leaving something as precious as education in the hands of money lenders, auditors and politicians, who all think the primary purpose of education is to deliver 'value for money'. Confronted with such a dismal picture, why would anyone decide that university was worth it?
Notions of 'value for money' should stay in the marketplace. The original meaning of the word 'campus' is 'field'. It denotes a space set away from the commerce of the town, where different rules ought to apply. As a society, we appear to have forgotten this distinction.
If the value of a degree is measured by the metrics of marketisation, no one will ever be satisfied. The value of an education should lie in its capacity to liberate the mind, not in its monetary cost or benefit. Education ought to be priceless.
Does a university education in 2018 represent value for money? Clearly not. But the irony is that it is the obsession with value for money that has devalued higher education. We need to focus instead on how we can deliver the best education possible.
Gareth Sturdy teaches mathematics and English in London and is co-organiser of the Academy of Ideas Education Forum.
To enquire about republishing spiked's content, a right to reply or to request a correction, please contact the managing editor, Viv Regan.