Why students feel so vulnerable
Encouraging the young to see themselves as fragile has had dire consequences.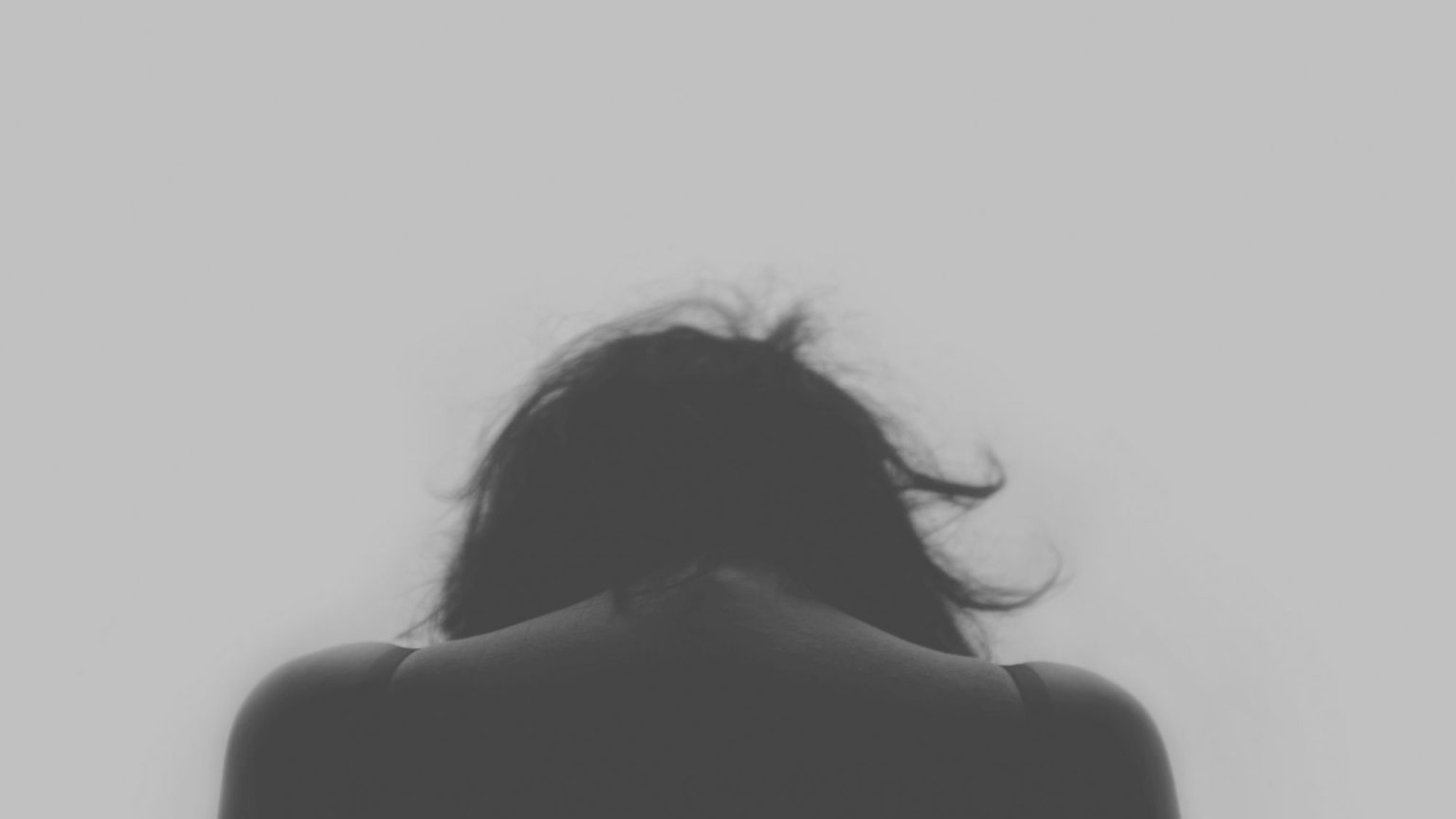 I wasn't at all surprised to read reports this week about more and more university students seeking mental-health support. Apparently the number has increased by more than 50 per cent in the past five years in the UK. My research suggests that young people's quest for identity has become entwined with ideas of emotional fragility and vulnerability. They are encouraged by contemporary culture to interpret their problems through the prism of mental health. This is how it works.
The new language of harm
In the summer I gave a lecture to a lively audience of student counsellors in Galway, Ireland. After my talk, a counsellor from Dublin asked me if I had a solution to the problem of students who cut themselves and then flaunt their scars and compete with one another about who has experienced the greatest pain. That self-inflicted scars are now a kind of identity surprised me. What didn't surprise me, however, was the fact that the quest for identity has become so destructive.
I had no solution to offer the counsellor. But one thing I know for sure, as a result of having worked in higher education for almost 50 years, is that to understand the destructive turn of the quest for identity, we have to look at society's obsession with the supposed vulnerability of young people.
It was in the late 1990s, as I was carrying out research for my book The Culture of Fear, that I first noted the dread surrounding the state of mind of students and young people in general. A new
discourse was emerging – one that focused on 'student fragility' and which suggested that many undergraduates lack the capacity to deal with the uncertainties of campus life.
This new discourse spoke to an expansion of the meaning of 'harm'. The fairly routine challenges involved in becoming an undergraduate – whether it's making the transition from school life to college life or dealing with homesickness – came to be reframed as threats to students' wellbeing. The presumption that students were unable to cope with life on campus led to calls for the provision of more and more mental-health support from university authorities. The term 'vulnerable student' started to be used. It gave an impression of students not only as vulnerable, but as being at greater risk from everyday life than their peers who went into the world of work rather than to university.
Because the idea of the fragile student is now so widely accepted, it is easy to overlook the fact that it is a relatively recent development. Today, the term 'vulnerable student' is used in everyday conversation, both within and without the university. And yet a search of the LexisNexis database of English-language newspapers failed to return any references to 'vulnerable students' during the 1960s and the 70s. There were 13 references in the 1980s, of which seven referred to children in schools. The first reference to vulnerable university students appeared in The Times (London) in 1986, the New York Times in 1991, and the Guardian in 1995. There was then a huge increase in references to vulnerable students in the latter part of the 1990s, and a veritable explosion in the first decade of the 21st century.
In the year 2015 to 2016, there were 1,407 references to vulnerable students. Even taking into account the likelihood that LexisNexis has expanded the sources in its database, the increase in allusions to vulnerable students is still remarkable. It is a striking illustration of how university students are conceived of today – as weak and lacking in traditional coping mechanisms.
The discovery of the 'vulnerable student' has played a significant role in the transformation of once unexceptional aspects of campus life into terrifying experiences. The new consensus that students must be protected from feeling uncomfortable in classrooms, or from being offended by gestures and words, is founded upon the idea of student vulnerability. So, Neil Howe and William Strauss, in their report Millennials Go To College (2003), argued that, unlike previous generations, the current cohort of students find it difficult to flourish in the often unstructured environment of higher education.
This belief that millennials find it more difficult than previous generations to make the transition to independent living is widely held by educators on both sides of the Atlantic. The UK's 2018 Student Academic Experience Survey observed that undergraduates are 'significantly more unhappy and anxious on average than other young people the same age'.
The self-fulfilling prophecy
By all accounts, student vulnerability appears to be a fact of life. A survey published in the Harvard Crimson says that among the class of 2018, 41 per cent have at some point sought mental-health support from Harvard's health services; another 15 per cent have sought support off campus. Reports of students presenting for mental illness have expanded at a disquieting rate. Frequently, the term 'epidemic' is used to describe the emotional crisis afflicting campuses today.
How should we make sense of this apparent epidemic? The first thing we must note is that this talk of a mental-health crisis on campus is a result of the ever-expanding trend for medicalising human experience. When a student's ups and downs are interpreted through medicalised ideas and language, then things like pressure and stress come to be seen as pathological. Feelings and emotions that were once considered normal seem more threatening in our medicalised culture. This is why even affluent Ivy League undergraduates, who face minimal physical threats or threats of any kind, can claim to feel threatened and insecure.
Increasingly, the socialisation of young people has become reliant on ideas normally associated with therapy. The young are encouraged to interpret their problems in psychological terms. As the political scientist, Mark Neocleous observes, '"That was really traumatic!" is now thought to be an appropriate response to any event that would once have been described as "rather unpleasant" or "quite difficult"'.
From time to time, sceptical commentators argue that students' claims to fragility are contrived and the growth of mental-health problems is not real. But just because the new identity of the vulnerable student is a culturally created phenomenon, that doesn't mean undergraduates do not genuinely feel pain. Because once students have been encouraged to identify as vulnerable they can easily develop a disposition to interpret every problem they face through the prism of mental health. And in such circumstances they can come to think of themselves as actually ill, and to see student life as a minefield.
The discovery of the vulnerable student is a striking example of society's loss of faith in the ability of young people to deal with life's challenges. Worse, it turns students into potential – and in some cases, actual – patients. It is time that society stopped talking up the vulnerability of the young and instead celebrated their capacity for independence and freedom.
Frank Furedi's How Fear Works: the Culture of Fear in the 21st Century is published by Bloomsbury Press.
To enquire about republishing spiked's content, a right to reply or to request a correction, please contact the managing editor, Viv Regan.