We must reject 'self-identification'
Women have the most to lose from the trans ideology.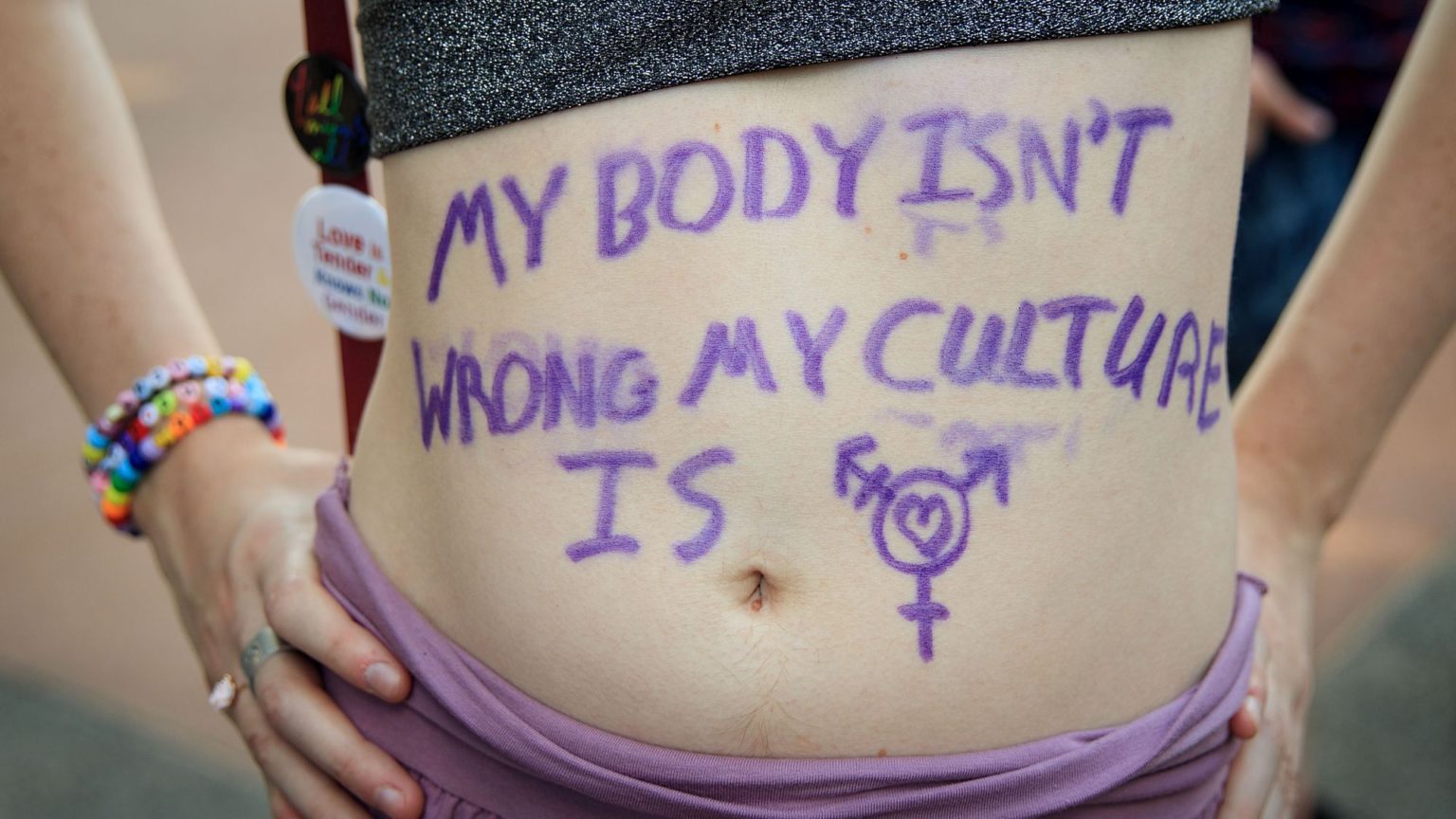 What processes and procedures should someone wanting to change gender have to follow? This is the focus of the government's consultation on reform to the Gender Recognition Act (GRA). None of the 22 questions asks if people can or should be able to change gender. Nowhere does it ask about biology or morality; there's no mention of hospitals or hormones. The processes and procedures up for discussion are the legal hoops people should have to jump through in order to have their new gender officially recognised – by police and health professionals, on passports and driving licenses, by universities or sports clubs.
At present, people wanting to change gender must have a diagnosis of gender dysphoria or show that they have been living in their 'acquired gender' for two years; the proposed changes will see this scrapped in favour of 'self-identification'. A straightforward declaration and payment of an administration fee will be all that is needed for a man to become a woman. Self-identification reduces biological sex to insignificance and privileges an invented concept of gender, which, as trans-activists rarely tire from telling us, is what is in our heads, not between our legs. What it means to be a man or a woman becomes no more than a feeling.
Go back even a decade and talk of switching gender with a simple declaration would have seemed preposterous. But today, the view that biology counts for nothing and that gender – a feeling that might be stronger some days than others, a performance that can be turned on and off – counts for everything has become widely accepted. Yet this is no popular uprising: there have been no marches on parliament of people demanding trans rights, no hunger strikes, no mass protests. Changes to the GRA are being prompted not by a groundswell of public opinion, but by a politically influential elite who see this as an opportunity to change society from the top down.
Women have borne the brunt of the trans movement's fury because women have most to lose. It was the word 'women' that the Wellcome Trust replaced with 'womxn', not men. When schools introduce gender-neutral uniforms they usually opt for trousers only. It is women's spaces – toilets, refuges, prisons, clubs and societies – that are being lost. There are very good arguments to be made against all-women shortlists for elections or the use of quotas to get more women into top jobs – but these arguments need to be won rather than bypassed by redefining what it means to be a woman. Trans ideology erases women – and in particular lesbian women – from public life.
Defining what it means to be a woman has suddenly become necessary. Sadly, few definitions of womanhood offer much to inspire today's girls. On the one hand, the trans activists' assumption that gender is a feeling and a performance reduces being female to outdated stereotypes: being a woman means looking, dressing, acting, speaking and behaving in a particularly feminine way. Many women have been pushing back against this contrived view of femininity for decades, successfully arguing that they can wear what they like, do what they like and take on the world as equals to men without being any less of a woman. Trans ideology, however, tells us not to challenge gender stereotypes, but to change ourselves in order to conform.
In opposition to this socially constructed view of gender is a resort to biology. Here, women become reduced to their reproductive organs: an ability to conceive, give birth and breastfeed is assumed by many to make women naturally more caring. The logic of this argument is that in contrast to inherently nurturing women stand aggressive and potentially violent men. The radical feminist defence of womanhood and female-only spaces – whether grounded in biology or socialisation – too often assumes that to be female is to be vulnerable, at risk and in need of special protections. It should be possible to argue against men being allowed into women's prisons without buying into the #MeToo narrative that sexual harassment is prevalent and that we live in a rape culture.
Being a man or a woman is more than just a feeling. It means far more than donning a particular hairstyle or outfit or adopting a new name and identity – it gets to the heart of who we are, our place in the world and what makes us human. Biology and society both play a part in shaping us into the men and women we become. For this reason it is important to reject the government's plans for gender self-identification. You can respond to the consultation here. It has been extended to 12pm today. But at the same time, we need to remember that biology and society are just a starting point: we also make ourselves and, in the process define not just what it means to be a man or a woman, but, more importantly, what it means to be human.
To enquire about republishing spiked's content, a right to reply or to request a correction, please contact the managing editor, Viv Regan.