Why women should stand up to the trans ideology
Questions must be asked, however much they bully and demonise us.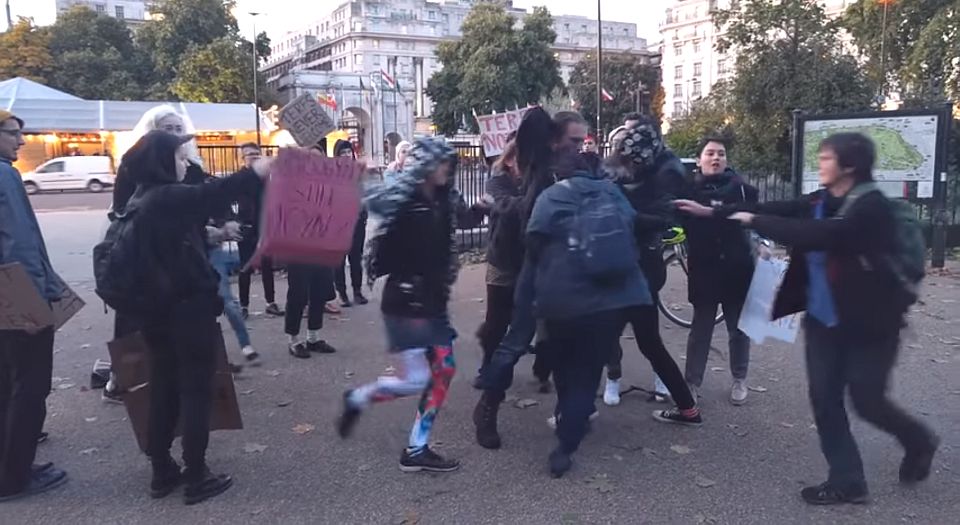 In recent months, scores of prominent women have begun to question transgender ideology, a discourse that argues against the biological reality of sex, and maintains that sex is a fiction that is 'assigned at birth'.
And with good reason. For what the transgender community calls 'gender identity' is really just a spin on gender stereotypes. It presents sex as something that is unreal, something oppressively constructed by society, whereas gender is seen as innate, internal to the individual. This is in diametric opposition to what feminists have long maintained: that the body, and our sex, may be real, but that gender is socially constructed. I have often asked trans advocates to define gender without using stereotypes or invoking sexist platitudes. I am still awaiting any coherent answer.
Referrals of young girls to the Gender Identity Clinic at the Tavistock Centre in London have increased four-fold over the past five years. And transgender lobby groups like GIRES and Mermaids, as well as the NHS, promote this oppressive ideology.
One NHS testimonial states: 'My personal experience of transgenderism has been a feeling of alienation from my prescribed gender role as well as an inner nature that conflicts with how others perceive me, creating a great sense of discomfort.' This effectively pathologises 'prescribed gender roles', as if females naturally want to bake cookies and males naturally want to play football. Gender identity – the idea that there is an innate feeling, or an essence, of being a man or a woman – is being rehabilitated.
We are in the throes of a crisis that threatens to undo some great gains. Today, when young lesbian girls feel uncomfortable in their bodies, they are corralled into medical institutions and asked to consider if perhaps they might be male. It's like a subtle form of gay conversion therapy.
Meanwhile, when women dare to voice their concerns about transgenderism, they are called a TERF (trans exclusionary radical feminist), and face No Platforming, cyber-stalking, death and rape threats, and social scorn. Yet, thankfully, in recent months, women have begun to push back against this quasi-religious movement.
Things started to shift in March when Nigerian writer and feminist Chimamanda Ngozi Adichie refused to say that trans women were women in an interview, sparking a major scandal. Suddenly, the culture of harassment unleashed upon women who defied the new gender orthodoxy was out in the open, and was being challenged by women who refused to be silenced.
The debate on gender typically focuses on 'inclusivity', and yet it seems always to involve the silencing of women and the breaching of women's spaces. Shortly after the Adichie incident, journalist Samira Ahmed spoke out about the London Barbican Centre's new gender-neutral toilets, which replaced the usual men's and women's with 'gender-neutral, with urinals' and 'gender-neutral, with cubicles'.
But while the recent wave of women pushing back has given others the courage to raise their concerns about trans ideology, the attacks on women have kept coming. In September, a secret meeting on the Gender Recognition Act – it was secret because its original venue was threatened with protests – was ambushed by trans activists at Speakers' Corner in Hyde Park. A 60-year-old woman was assaulted.
In October, two women at the Anarchist Bookfair in London were set upon by over 30 trans activists who hounded and harassed them for distributing supposedly anti-trans leaflets. When a third woman, activist Helen Steel, tried to intervene she received harassing comments and death threats for weeks on end. And when the Anarchist Bookfair tweeted its support for Steel, it also came under fire and has since cancelled its 2018 fair.
This climate of bullying cannot go on. Debate must be allowed where ideological differences persist. The assumption posited by trans activists is that identity should trump the reality of the body, and that anyone who believes that a woman cannot have a penis is apparently worthy of physical violence and accusations of bigotry. We need to challenge these assaults on reason and expose them for the silencing mechanisms that they are.
To enquire about republishing spiked's content, a right to reply or to request a correction, please contact the managing editor, Viv Regan.