Leave those kids alone
Now officials want five-year-olds to pick their own gender.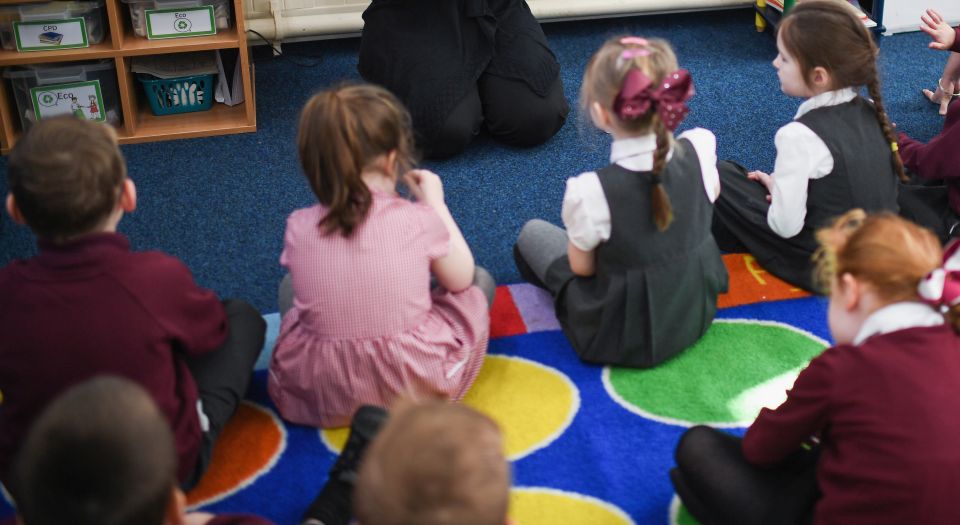 In Scotland right now, mums and dads of five-year-olds will be busy buying new school uniforms, cleaning out lunchboxes and tracking down lost PE kits. Heading back to school can be more troublesome for adults than children. Well, here's something else for parents to worry about: when you bought that uniform, perhaps a new skirt or pair of trousers, did you stop to ask your child if they are a boy or a girl first? No? Of course not. No sane parent would. It is hard enough getting clothes that meet with school approval, will last for more than a few months, and that children will actually wear, without getting into discussions with tiny tots about the socially constructed nature of gender.
Yet teachers across Scotland are all set to have exactly this discussion. Children in Primary One – that's five year-olds – are to be taught that it is up to them to decide if they are a boy or a girl. That's right. One of the few big certainties in a young child's life will be called into question. And parents who may have found out the sex of their baby before birth and painted a bedroom, chosen a name, bought clothes and toys accordingly, will be told that they were wrong to do these things. They should have waited until their children were old enough to announce to the world for themselves whether they are boys, girls or presently undecideds.
The choose-your-own-gender class is part of an online educational resource to be used in schools as part of the revamped 'relationships, sexual health and parenthood' curriculum. Forget parents, extended families, religious communities or neighbours – it now seems to be taken for granted that it is the job of schools to teach children all about relationships. What's more, why bother teaching children about parenthood? After all, they'll never need to put this knowledge into practice. If the Scottish government gets its way, parenting will be entirely the responsibility of state-approved professionals.
Education Scotland, regional NHS boards and the Scottish government jointly came up with this new gender initiative's daft – sorry, draft – guidelines, which are set to come into effect from 2019. The plan is to tell children: 'Your sex is what you are told by a doctor when you are born. Most people are told they are a male child (a boy) or a female child (a girl).' But this ridiculous statement contradicts everything children will later learn in biology lessons. Babies are not 'told' they are a particular sex in some odd conversation between parents and midwives on the labour ward. The overwhelming majority of babies actually are male or female, boys or girls. Sex is not a lottery. It doesn't depend on how the doctor happens to be feeling at a certain point in time. It is there in the child's genitals and in their chromosomes. Telling children that sex is simply something that is arbitrarily announced by a doctor is a lie.
But propagating this lie and encouraging children to believe that sex is a random declaration allows teachers to go on to tell children: 'Your gender is what you decide.' In other words, children will be told to ignore the evidence they see before them every time they go to the toilet or get undressed. Ignore what the nasty doctor said. And ignore what family members have wickedly led them to believe. Not only does this undermine parents, it also heaps a lot of pressure on to the shoulders of five-year-olds. Most find it difficult enough to decide what to have for breakfast. Their brains are full of Minecraft, superheroes or Friendship Fairies. They worry about dinosaurs coming back to life and unicorns not being real. It is hard to see how telling children this age that one of the few things they know for certain isn't certain after all can do anything other than cause distress.
But the problematising continues. 'People might think they know your gender because of the clothes you wear or the things you like to do', children will be told. But, of course, these people are wrong: 'You are a unique person, you know who you are.' This confuses two separate issues – gender stereotypes and actually being a boy or a girl. It also seriously underestimates children. The youngest children distinguish between boy stuff and girl stuff; they know whether they are a boy or a girl and which clothes and toys they are supposed to like. But while some children might police gender stereotypes with enthusiasm, others do not. They know, better than the Scottish government it seems, that you can play football and still be a girl or dress up as a princess and still be a boy. Even those keen to enforce gender conformity at age five may well rebel by the time they are 15. And so what if they don't? If a boy enjoys being a boy and wants to grow up into a man, is that really so bad?
The politicians and professionals who have come up with this barmy scheme to get children to pick their own gender should go back to school themselves. They urgently need to resit first-year biology. Perhaps they can learn a thing or two about being five while they're at it. Most sensible adults know that being a boy or a girl is not something you randomly pick. The Scottish government needs to stop meddling in children's lives and leave parents to talk to their children about sex, relationships and gender.
To enquire about republishing spiked's content, a right to reply or to request a correction, please contact the managing editor, Viv Regan.