It is now a thoughtcrime to criticise transgenderism
Professors are being blacklisted for questioning the trans ideology.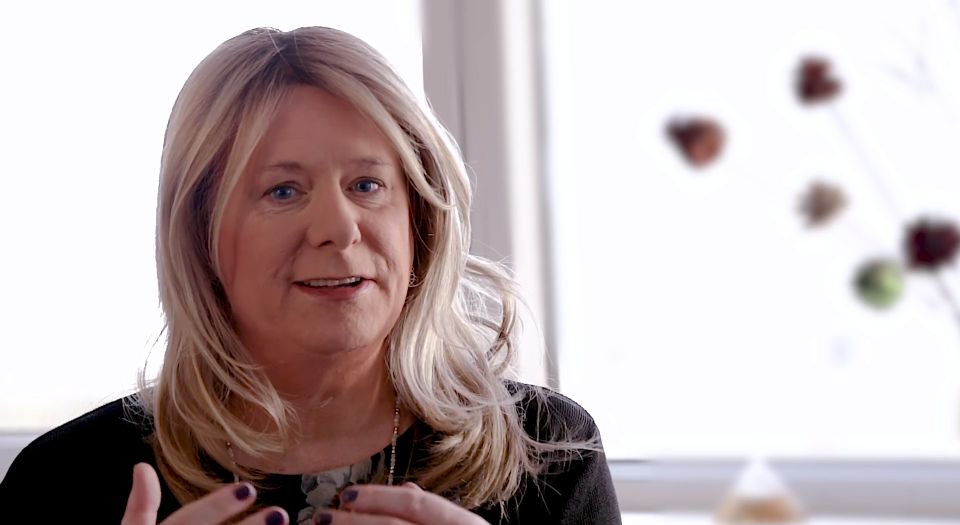 Professors are facing calls to be sacked for holding impure thoughts. No, not in the long-forgotten past. Not in Saudi Arabia or some other fundamentalist state or totalitarian regime. Here, in the UK, in 2018. The accused – all of whom are women – would once have been burned for heresy. Now their names are added to secret lists. Universities are warned that they are harbouring dangerous blasphemers.
The crime of these modern-day heretics is defending women's rights. One, Professor Rosa Freedman, an expert in human-rights law at the University of Reading, has argued that biological males should not have access to women's refuges. Another, Professor Kathleen Stock, from the University of Sussex, has questioned – merely questioned – whether the category of woman should be expanded to include men who identify as women. For this, they have been accused of spreading 'hate speech' and have been branded a threat to the safety of students.
According to a report in The Times, trans-activist Natacha Kennedy is behind a blacklist of academics who challenge the view that biological men can be women. The now infamous list, gathered together on a closed Facebook group, provides targets for transgender activists. Activists can then attack these targets' jobs by organising student boycotts or filing complaints and hate-crime reports.
All the targets of Kennedy's campaign are women. It is hard to see the crusade against them as anything other than misogynistic. Freedman told The Times: 'We are talking about the aggressive trolling of women who are experts. I have received penis pictures telling me to "suck my girl cock". This is straight-up, aggressive, anti-woman misogyny.' Trans-ideology forces women to qualify and clarify their status. If men can identify as women, then women must define as cis, natal, or born women. Women become a mere addition to a male norm. On campus, the belief that men can be women has an impact on the lives of women students. From medical services to toilets, changing rooms and accommodation, female-only spaces are jeopardised.
The naming and shaming of heretical academics is designed to silence critics of transgender ideology by dragging them, in the words of one activist, 'over the fucking coals'. One of the group's users describes how she lodged a complaint against Freedman but received a response that the professor had a right to free speech. 'I'm replying a little more strongly and using the words "hate speech" a few times', she bragged to the group. 'Use the words "So Reading University supports staff who use hate speech against students?"', someone gleefully replied. Activists want people to acquiesce to the view that a man can be a woman, not a trans-woman but a 'real' woman, and this means blasphemers must either recant their impure thoughts, shut up, or face expulsion from the academy.
Kennedy is a researcher at Goldsmiths, University of London, where she is also employed under the name Mark Hellen. Kennedy contributes to equality and diversity reports, while Hellen works in the department for educational studies. In 2010, Kennedy and Hellen co-authored an academic paper on the experiences of transgender children. This dual-academic identity raises many issues. If academics can legitimately claim to be two people, a man and a woman, can they get two salaries? Two offices? More importantly, the ethics of supporting an argument by citing your own work carried out under a different name are dodgy, to say the least.
But ultimately, if a man chooses to wear a dress three days each week, we should let him get on with it. The problem is that Kennedy/Hellen is not happy to afford others the same freedom. He reserves the right to call himself a woman but academics who argue that being a woman is more than just donning a pretty frock every now and again are subjected to his smear campaign. Kennedy is orchestrating a direct attack on the right of some – female – scholars to teach, write and research what they believe to be true. This is an outrageous attack on their academic freedom and sends a chilling message to anyone else tempted to question the direction of trans-ideology or the consequences of the government's proposed changes to the Gender Recognition Act.
Kennedy has justified compiling the blacklist by claiming it is needed to help students avoid accepting a place on a 'dangerous' course. But how could a course in law or philosophy possibly be considered dangerous? There is no suggestion that acts of violence will be meted out to transgender students by professors. Indeed, as we have seen, if anyone can lay claim to be at risk, it is the women being harassed and abused for their views. Instead, the 'danger' that supposedly confronts transgender students is only in the form of the words lecturers will use and the ideas they might raise. But words and ideas are the very lifeblood of academia. As Kathleen Stock said: 'What would make a philosophy department unsafe is if its academics weren't allowed to challenge currently popular beliefs or ideologies for fear of offending.'
Kennedy's campaign illustrates that it is not just students closing down free speech on campus today. In this case, it is one group of academics censoring another. It is no coincidence that contributors to the blacklist draw upon the language of 'danger' and 'hate speech' in the messages they send to universities. They know the triggers that will sound klaxons with administrators and managers desperate to protect both vulnerable students and, more to the point, the reputation of their institution. Attention might now, rightly, be focused on Kennedy's shameful list. But it is worth remembering that spiked's latest Free Speech University Rankings show 46 per cent of institutions restrict discussion of transgenderism. The rooting out of thoughtcrime on transgender issues is fully supported by university equality and diversity policies.
Forcing academics to remain silent or say things they don't believe to be true on threat of losing their livelihoods is McCarthyism writ large. Today, defending academic freedom means wrestling universities back from a social-justice agenda and restating the importance of ideas. Universities should be home to intellectual conflict rather than ideological conformity.
Joanna Williams is associate editor at spiked. Her new book, Women vs Feminism: Why We All Need Liberating from the Gender Wars, is out now.
To enquire about republishing spiked's content, a right to reply or to request a correction, please contact the managing editor, Viv Regan.