Campus censorship is real, and worrying
Why are MPs downplaying the threat to freedom of speech?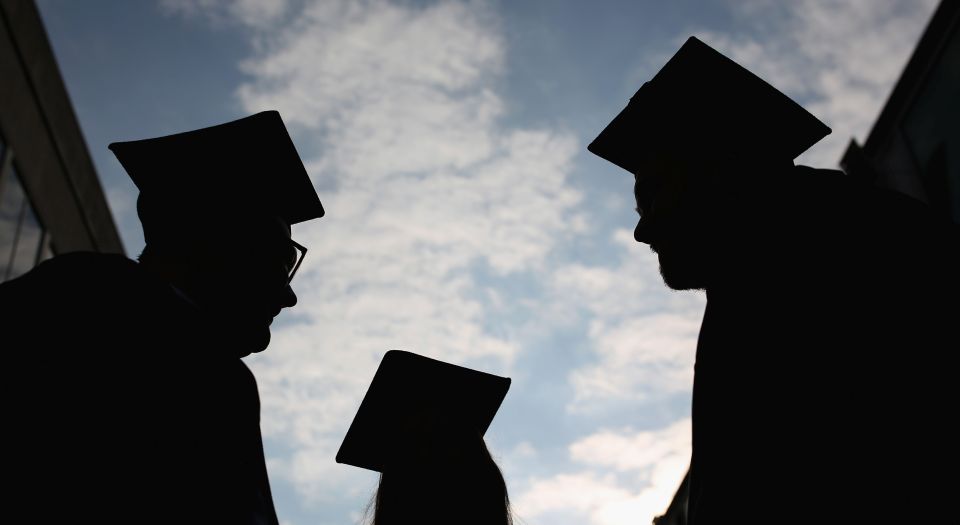 Free speech on campus is having a moment in the UK. After decades of creeping censorship, of students' unions No Platforming speakers and universities throwing bureaucratic hurdles in front of free speech, some academics, newspaper columnists and MPs have finally started to clock that blacklists and overwrought speaker-vetting policies have no place on a university campus. Good for them. But a report released yesterday by the Joint Committee on Human Rights proves that many still don't get how deep this problem runs, nor do they grasp how campus censorship operates.
The committee, made up of MPs and Lords, and chaired by Labour MP Harriet Harman, has just concluded its inquiry into free speech on university campuses. spiked was among the organisations called to give evidence before it, given our years of campaigning on this issue and our groundbreaking Free Speech University Rankings (FSUR), which published its fourth annual survey in February. (You can watch my remarks to the committee here.) The resulting report makes some keen insights about the threats to free speech today, which we welcome and are worth underlining.
It states that a heady mix of 'intolerant attitudes', 'unnecessary bureaucracy' and 'regulatory complexity' hamper speech on campus. Indeed, the assault on free speech on campus comes on various fronts, from students' union and university policy to official guidance and a general culture of intolerance, which can mean events that are green-lit are then shut down by force. The JCHR also notes that Safe Space policies are 'problematic' (an ironically Safe Spacey phrase), and that the Charity Commission, which regulates students' unions, and the anti-terror Prevent Strategy, are working to chill free speech.
So far so good. But the report quickly tumbles into some pretty basic misconceptions, not least in relation to spiked's work. Citing an anti-spiked hit piece published recently in THE (I debunked it here), the report alleges that the FSUR 'mark[s] universities down for complying with the law'. This is simply untrue. Though we oppose all illiberal laws, we recognise universities must observe them. The report suggests that the bans on 'transphobic' material and speeches we have called attention to may be required by law. But this ignores the fact that many universities and students' union do not simply restrict potentially illegal anti-trans 'hate speech', but also any criticism at all of transgender ideology.
Embarrassingly, the committee goes on to contradict itself on this point. Later in the report it cites Germaine Greer's speech at Cardiff University in 2015, in which she repeated her supposedly 'transphobic' views about gender in defiance of student protests, as an example in which a controversial speaker's 'freedom of speech [within the law] was not curtailed'. But by the committee's logic this was a triumph of illegality rather than free speech. Should not her 'transphobic' speech have been curtailed as a matter of law? Surely Cardiff should be punished rather than praised?
In response to our supposedly unreliable research, the JCHR sent out a survey to 33 students' union officers, 25 of whom said that 'the restriction of free speech in universities was not a problem at their university'. Given it is SU officials doing the lion's share of censorship on campus, I dare say they're not the most reliable respondents. Luckily, they also contradict themselves. In that same paragraph, two such SU officials say they have never No Platformed anyone… other than the six groups already on the National Union of Students' No Platform list (only two of which are proscribed organisations).
This reflects a popular and almost wilful misconception about campus censorship. The report points out that the number of speakers who have been banned is relatively low. Which is true – 12 such bans have happened over the past few years. But the whole point of No Platform policies, which are held by around 37 per cent of students' unions, is that they are pre-emptive. Students aren't allowed to host speakers from those groups under any circumstances. The speaker bans we have seen have been of speakers not on the No Platform list, such as human-rights campaigner Maryam Namazie and feminist Julie Bindel, both of whom are far from far-right.
The report concludes that while there is an issue with campus censorship, it is being 'exaggerated'. This is the latest line used against us free-speech advocates. Apparently we're just a bit paranoid. We're blowing up a minor problem to civilisation-ending proportions. But no one is saying that students are despatched to Siberia as soon as they utter an un-PC thought. We're saying the fact that 37 per cent of SUs ban perfectly legal groups, that 48 per cent of campuses restrict criticism of religion, and that 24 per cent have those 'problematic' Safe Space policies, as our research suggests, is a serious problem. Anyone who believes in free speech would surely agree with this.
Perhaps, like the SU officers they so credulously quote, these MPs and Lords don't believe in free speech at all.
Tom Slater is deputy editor at spiked. Follow him on Twitter: @Tom_Slater_
To enquire about republishing spiked's content, a right to reply or to request a correction, please contact the managing editor, Viv Regan.