On campus, 'diversity' is now a threat to free thought
Equality quangos are pressuring universities to buy into PC ideology.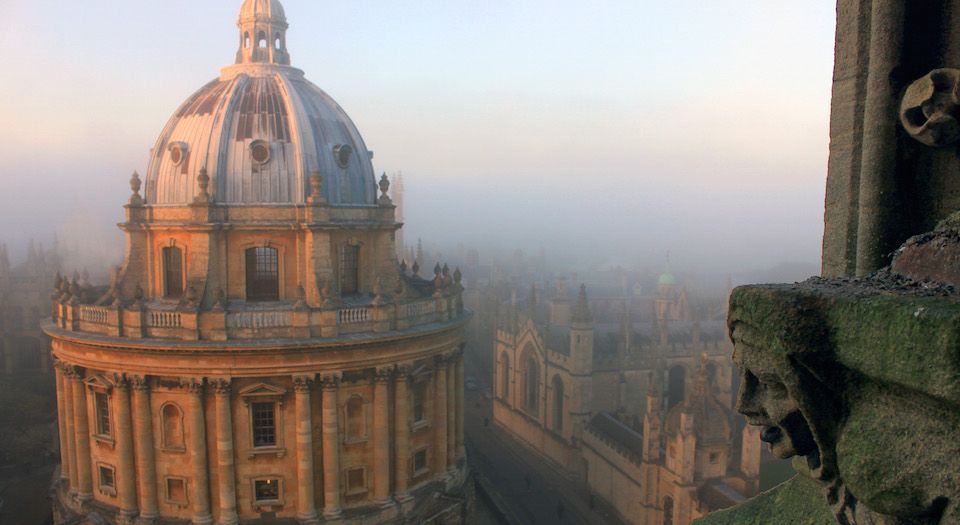 We're used to hearing stories about some universities making life difficult for those who openly disagree with a predominantly liberal-left outlook. Less well-known is a movement to railroad universities into endorsing as official policy some truly controversial views on race, gender and equality.
Until about 10 years ago, universities by and large concentrated on their primary functions of teaching students, sponsoring research, and hiring and supporting academics. Of course, they rightly had to practise fairness and non-discrimination in doing this. But they still regarded education and research as their primary purpose, and would never have dreamed of making the promotion of equality or diversity a primary aim in its own right.
Unfortunately, this sensible and balanced view has largely gone. Not only do we have a new breed of academic interested in process over purpose and 'social justice' over everything – we now also have the Equality Challenge Unit (ECU).
The ECU is a little-known organisation founded in 2005 and based in London. It has a staff of around 40, overseen by a board of 13 drawn mainly from the academic great and good. It is bankrolled by Universities UK, similar Welsh and Scottish higher-education bodies, and organisations such as the Royal Society, and is subscribed to to the tune of a few thousand pounds per year by just about every university in the UK. The ECU functions as a kind of equality pressure group, and sponsors two so-called charter marks – the Race Equality Charter and the gender-equality charter, Athena Swan – which are awarded to universities and university departments that meet certain requirements.
This academic quango may be well-meaning, but it is far from clear whether it is worth funding. For one thing, the cost of premises and a staff of 40-plus on central London salaries could presumably cover a decent number of bench fees, library books, or, for that matter, researchers. For another, universities themselves have their own army of equality and diversity officers, not to mention human-resources departments charged with being up-to-date on anti-discrimination law.
Indeed, the ECU isn't just concerned with traditional 'fair treatment' equality – the sort no one would object to. Instead, it goes a good deal further. Take the Race Equality Charter, which universities are under almost irresistible peer pressure to adopt. If a university wants to participate, its vice-chancellor must formally endorse a document stating, among other things, that 'racism is an everyday facet of UK society' and that 'diverse teams enhance creativity and promote innovation'.
For Athena Swan, the process is similar. Universities signing up to it must commit themselves to 'addressing unequal gender representation across academic disciplines and professional and support functions'; 'making and mainstreaming sustainable structural and cultural changes to advance gender equality, recognising that initiatives and actions that support individuals alone will not sufficiently advance equality'; and 'tackling the discriminatory treatment often experienced by trans people'.
Now, these aims and assertions may or may not be justified. But it is deeply problematic that universities, supposed homes of free thought, are now expected to adopt them as a sort of academic equivalent of the Thirty-Nine Articles. And this is just the basics. The charters also have bronze, silver and gold awards, which require universities to go a good deal further.
Dig deeper into ECU documents and you see far more concerning examples of a postmodern, victim-centred approach to equality. Its explanatory document on gender, for example, claims gender is 'self-determined by [people's] internal perception, identification and experience', and 'often performed – meaning that gender is a "doing" or active experience'.
Of course, participation with the ECU is voluntary. But this is true only in a very literal sense. UK research councils consider participation in Athena Swan when issuing grants. And the next Research Excellence Framework, which will report in 2021, is likely to include a requirement not only that universities participate in Athena Swan, but that individual departments have at least a bronze award.
This is bad news for those of us who believe the university should be a place for free debate, rather than evangelising an official, or semi-official, ideology.
Andrew Tettenborn is a professor of commercial law and a former Cambridge admissions officer.
To enquire about republishing spiked's content, a right to reply or to request a correction, please contact the managing editor, Viv Regan.