A man is dead. Are the witch-hunters happy now?
Carl Sargeant: a working-class politician destroyed by middle-class hysteria.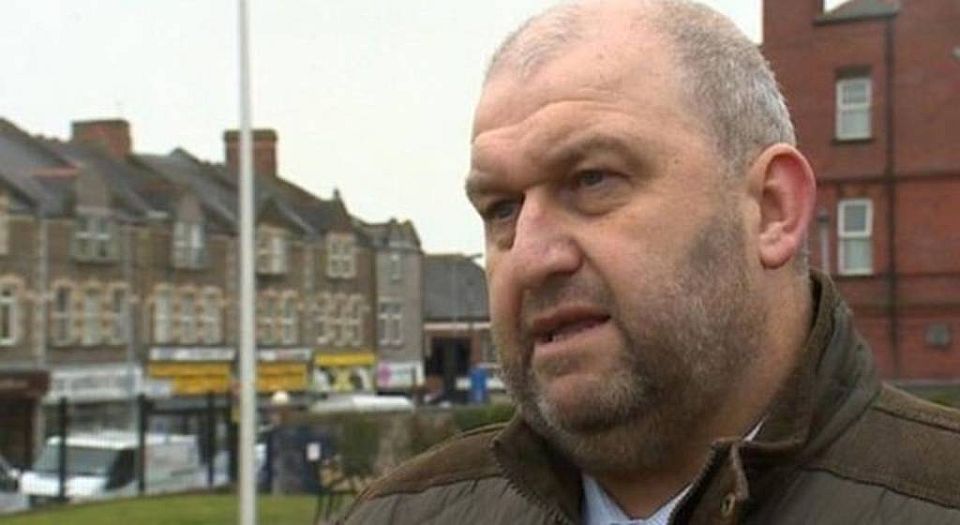 We still do not know for certain why Carl Sargeant, the Welsh Labour politician, took his life this week. Suicide is a deeply complex affair, and often springs from a deep-seated, hard-to-understand turmoil. But we do know this: Sargeant had been plunged into despair by accusations made against him as part of the increasingly febrile, nasty 'Pestminster' witch-hunt. And we know that the accusations did not merit police involvement – that is, they involved fairly mild behaviour, or 'unwanted attention, inappropriate touching or groping', in the words of internal Labour correspondence revealed by Sargeant's distraught and angry family this morning. It is becoming difficult to avoid the possibility that Sargeant is a victim of the finger-pointing, due-process-demeaning cult of accusation swirling around the political sphere right now; that he was a working-class politician destroyed by middle-class hysteria.
To read about the treatment of Sargeant is to get a glimpse into how unhinged and even Stalinist the sex-pest panic has become. Most strikingly, Sargeant was kept in the dark about the accusations made against him and about the identity of his accusers. He was not afforded the most basic information about why he was under investigation and as a consequence had to lose, temporarily at least, his entire purpose in political life: his job as Welsh government minister and his membership of the Labour Party. This echoes the showtrials of earlier, darker eras, when 'political deviants' were likewise kept in the dark about the reasons for their public destruction. Not knowing what he was accused of caused Sargeant 'huge distress and anxiety', his family says. Indeed, shortly before his suicide, his lawyers had written to Labour officials to tell them that the shaming and sacking of Sargeant for unknown reasons was affecting his mental welfare.
It is difficult to disagree with Sargeant's family, who today have complained that Sargeant was not afforded 'common courtesy, decency or natural justice'. The key line here is natural justice. The sexual-harassment hysteria is innately hostile to and even destructive of the idea of natural justice. Accusation has become enough to establish guilt. Witness the falling on to swords of MPs who have been merely accused, and accused of the most mundane kinds of behaviour, of things only the most prudish and immature of minds could consider crimes or misdemeanours. Kate Maltby complaining that Damian Green touched her knee, Jane Merrick saying Michael Fallon tried to kiss her. These pathetic accusations by actual adults have contributed to a climate in which even advances are reimagined as 'sexual predation' and anyone who once sent a saucy text or told an off-colour joke is instantly branded a pervert, a misogynist, on a spectrum with rapists, and unfit for public life. This is the Kafkaesque hell in which Sargeant found himself: where he didn't know what he was accused of, but everyone felt pretty sure he was a 'predator', like all those other evil men.
Sargeant's family have also criticised Carwyn Jones, the Labour first minister of Wales, for possibly prejudicing any future investigation of the claims about Sargeant by taking to the media to imply that they are true. In response to former Welsh government adviser Cathy Owens, who casually said on TV that the problem is men 'who are sexual predators' and who '[know] the parties will protect them' – as if it had been established that Sargeant and others were 'sexual predators' – Jones said he has 'no reason to doubt what Cathy has said' and talked about Labour men 'who bring the party into disrepute'. People were talking about accused politicians as if they were guilty, and guilty of being predators: a foul word and idea. This is a problem of the cult of 'believe the women', where instant belief, which is utterly hostile to the ideal of natural justice, is now afforded by the media and others to every woman who makes an allegation against a politician. That Sargeant and his family felt he had already been prejudiced against highlights the dangers, and the outright injustice and uncivilisation, of treating accusation as proof, and allegation as sufficient cause for destroying reputations and careers. They are right that this runs directly counter to natural justice. It is a wicked and pre-modern state of affairs.
Some are saying there must be more to the accusations against Sargeant. Well, let us see. And as I said at the start, suicide is always a difficult, complicated event. But it is becoming clear that the sexual-harassment-in-politics scandal, built on flimsy accusations, swirling rumours and an illiberal willingness to believe everyone who points a lone accusatory finger and says 'PREDATOR', is becoming not simply strange and irritating but dangerous. Sargeant was, as one headline put it, an 'authentically working-class politician', having worked in manufacturing and as a fireman before going into politics. Now it seems possible that he was brought down low, very low indeed, by a middle-class hysteria, by a feverish climate of accusation and whispering campaigns among media types and political types who have utterly lost the moral plot on matters of sex, justice and reason. They have forgotten that while public shaming might benefit them and their media careers, it can destroy other people and their families.
Brendan O'Neill is editor of spiked.
To enquire about republishing spiked's content, a right to reply or to request a correction, please contact the managing editor, Viv Regan.