After Brexit, who's really sowing division?
Hating the elderly is today's most acceptable prejudice.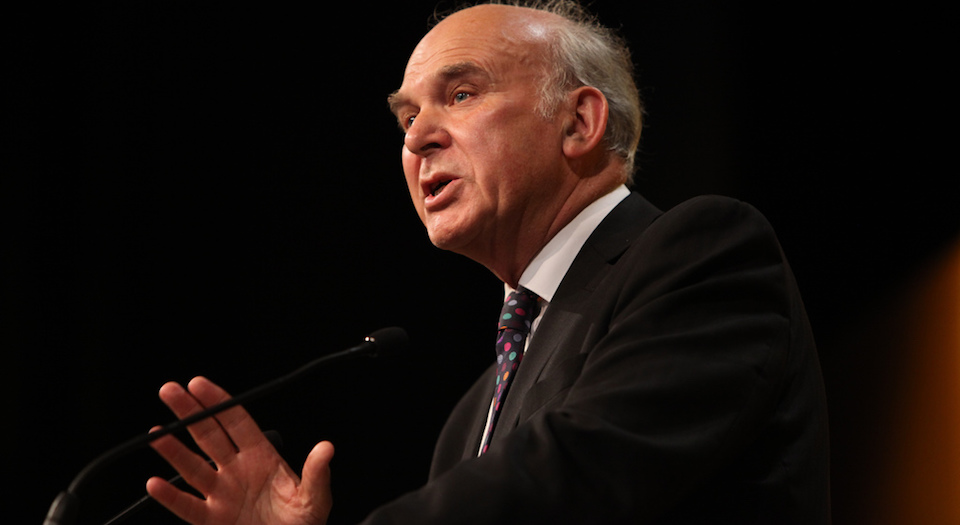 'They fuck you up, your mum and dad. They may not mean to, but they do', wrote Philip Larkin. But it might as well have been Vince Cable. Realising his continual calls for a second EU referendum were getting tiresome, the Lib Dem leader now hopes to scupper Brexit by igniting an intergenerational war.
For Cable, the Brexit vote didn't symbolise a rejection of the political establishment, or a democratic awakening across the UK. Instead, our parents and grandparents 'comprehensively shafted the young', acting as if out of spite.
Vince has form when it comes to granny-bashing. Following the referendum, he told a group of journalists that the Leave vote was made up of 'elderly people who were obsessed by the worry of 80million Turks coming to live in their village'. It was the bigoted nans wot won it, apparently.
And so our Vince has pledged to defend the yoof against their evil elders. Given that his party backed the Conservatives in tripling university tuition fees, his alignment with millennials seems pretty awkward. But, then again, he is 74 – and old people aren't to be trusted.
The evolution of the Brexit debate into generational warfare started long before Sir Vince decided to get down with the kidz. During the EU referendum, self-appointed yoof leader Owen Jones urged young people to call up their grandparents and get them to vote Remain.
But things got a lot nastier after the referendum result. At a recent conference, author Ian McEwan dreamed out loud about a near future, with '1.5million oldsters, mostly Brexiters, freshly in their graves', in which the next generation would take us back into the EU. One New Statesman writer said Brexit 'proves Baby Boomers hate their own children'. And one Guardian journalist reported that a friend 'saw this older couple in the street and just felt this sudden, enormous wave of fury towards them and their generation. It was almost physical.'
Hating older people is today's most acceptable prejudice. Cable warns of an 'undercurrent of violence' in today's political discourse, even as he flings undiluted bile at the elderly. Ironically, it is those who most scaremonger about post-Brexit hate crime who are the most openly hateful towards one section of the electorate. 'The last thing the UK needs is further polarisation', Cable says. But it isn't nans and grandads who are polarising the UK.
None of this stems from real concern about the issues that confront young people. After all, what about the throngs of unemployed young people in Spain and Greece, battered by EU austerity? The likes of Cable don't like the old because they don't share their political convictions, because they tend to be anti-EU. Remoaners seem to be forgetting that, in a democracy, all votes count the same, whether you're 19 or 90.
In the past, progressives worked to build solidarity – bringing people together regardless of their age, sex, class or background. Today, embittered Remainers, claiming to be progressive, would rather pit the young against the old in an attempt to derail democracy. Young people shouldn't let them get away with it.
Jacob Furedi is a spiked columnist. Follow him on Twitter: @jacobfuredi
To enquire about republishing spiked's content, a right to reply or to request a correction, please contact the managing editor, Viv Regan.