The fees debate is degrading education
Forget what university costs. What is it for?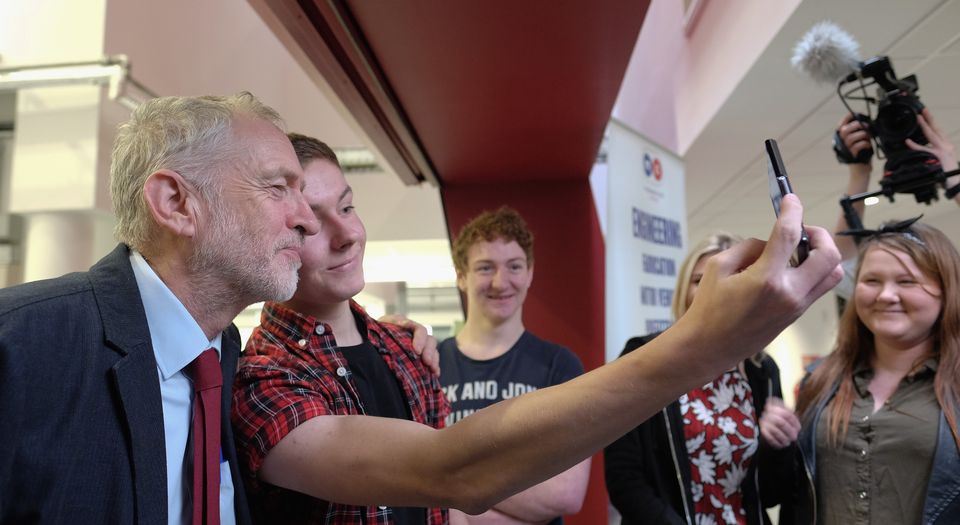 Over the past 12 months, barely concealed panic about the unpredictability of the political landscape has become commonplace. There can certainly have been few in higher education who would have guessed that, almost two decades on from the introduction of university tuition fees, their end is now reportedly 'on the horizon'.
Both environment secretary Michael Gove and universities minister Jo Johnson have tried to squash rumours that fees are on their way out. Johnson took to Twitter to declare that 'abolishing tuition fees & funding unis out of general taxation would be regressive, benefiting richest graduates'. Nonetheless, a conversation about tuition fees – which, until a matter of weeks ago, was completely absent – is now being had. Unfortunately, the question of who pays for higher education is being talked about in the absence of any broader discussion about what university is for, who should be a student, and to what end.
Students were first expected to make a contribution to the cost of their higher education in 1998. Fees then rose to £3,000 a year in 2006, £9,000 a year in 2012, and currently stand at an eye-watering £9,250 a year. Critics bemoan the 'marketisation' of universities, but this misses the point. Universities do not set their fees in a free market, but rather in a state-sanctioned and highly regulated cartel. Likewise, it's not fees that create the student consumer – the idea of higher education as a personal investment with a guaranteed return in future earnings was set in place before tuition fees were introduced.
Today, thanks to the recently introduced Teaching Excellence Framework, higher education is more preoccupied with employability, social mobility and satisfaction than ever before. Students are presented with charters and key information sets detailing what they can expect from the university and, in return, are solicited for their customer feedback at every turn. Rarely is learning discussed as an end in itself. Instead of debate over which bodies of knowledge students should be encouraged to master there is consensus around the values students should be expected to demonstrate. There is little to suggest any of this would change if tuition fees were scrapped tomorrow.
So when it comes to funding higher education, then, there is clearly much to discuss. But the current conversation, which kicked off with Labour's surprise manifesto commitment to end tuition fees, avoids these issues. Funding universities is being considered not in the broader context of education, but in a narrow party-political attempt at appealing to the self-interest of young voters.
The Labour Party itself did little to challenge this view, and argued the 'policy should give 18-year-olds another reason to register to vote'. Eli Aldridge, the 18-year-old Labour candidate who tried to unseat Tim Farron, exclaimed: 'I could not be more proud to represent a party that is promising 400,000 undergraduates starting their courses this September that they could do so safe in the knowledge that their education will not saddle them with decades of debt.'
But it was in the aftermath of the General Election result that accusations of bribery really took off. Many searching for an explanation for Labour's better-than-expected performance pointed to a higher turnout among younger voters, who were far more likely to back Labour than people in older age groups. In other words, the tuition-fees pledge was thought to be an '£11billion tuition fee bribe' that made 18- to 24-year-olds rush to vote for Labour. Since then, the idea that young people essentially sold their votes for just shy of £30,000 has gained ground.
But to see Labour's tuition-fee pledge as a bribe underestimates young voters. Yes, some no doubt voted out of self-interest. But others were undoubtedly attracted to Corbyn as a seemingly more authentic politician who encapsulated a broader message of hope and change. More importantly, the view that young voters were simply bribed curtails further analysis of why the Conservative Party holds so little attraction for young people today.
In the absence of this vital discussion, Tories have instead decided they need to join Labour in appealing to young voters with tailored inducements. On the Conservative Home website it is argued that 'the Labour leader had policies, such as free tuition fees, that helped to inspire and engage many young voters while we offered nothing'. As a result, we see Damian Green, the first secretary of state, arguing that the debate on tuition fees needs to be reopened in a 'national conversation'. But this isn't a national conversation about universities so much as a national conversation about how to convince people to vote Conservative.
For those concerned with education, Labour's tuition-fees pledge was far more alarming than simple bribery. The party played into the idea that today's young people have a uniquely rough deal, that they represent a victimised generation that has been deprived of its natural entitlement. Corbyn fed this view with statements like 'the Conservatives have held students back for too long, saddling them with debt that blights the start of their working lives. Labour will lift this cloud of debt and make education free for all as part of our plan for a richer Britain, for the many, not the few.'
At the same time, what students are offered under Labour's proposals is not education, but welfare. Labour's plan is for a National Education Service, a deliberate echo of the National Health Service, where people go for wellness, guidance and nurturing rather than uncomfortable intellectual challenge. University is being separated off from education and promoted to students as a three-year experience: a Safe Space where they can have fun and pick up a certificate while prolonging their adolescence.
The current debate about tuition fees doesn't just degrade higher education – it degrades politics, too. It reinforces the idea of politics as an appeal to petty generational interests rather being about competing visions of how to make society better for everyone. Young voters deserve better from both politicians and universities.
Joanna Williams is education editor at spiked and the author of Academic Freedom in an Age of Conformity.
To enquire about republishing spiked's content, a right to reply or to request a correction, please contact the managing editor, Viv Regan.