After Grenfell: we need action, not an inquiry
The cause of this horrendous blaze is plain for all to see.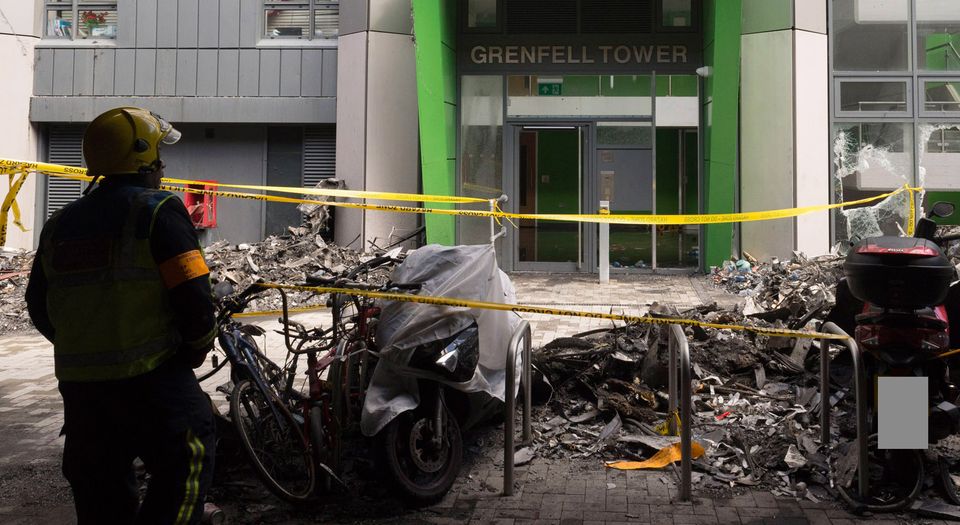 The fire had not even gone out at Grenfell Tower when Theresa May had announced a public inquiry. On Thursday, the prime minister announced that an inquiry into the causes of the fire would proceed as soon as possible. She also said that victims would be consulted on its terms and would receive legal funding in order to be represented at the hearings.
Some have reacted angrily to this. A petition on the 38 Degrees website is calling for an inquest to take place rather than a public inquiry. It says an inquiry would allow the government to push the blame on to lower-level decision-makers within the local council. At the time of writing, the petition has over 30,000 signatures. This has led to debate about whether the victims would be best served by an inquiry or an inquest.
There are important differences between the two. An inquest is held by an independent coroner and would almost certainly be conducted in front of a jury. The government has no role in appointing people to lead inquests and has no control over the verdicts that the jury may return. In an inquiry, by contrast, the government has the power both to appoint a chair and select the terms. Opting for an inquest would therefore allay fears of a 'whitewash'.
However, others suggest an inquiry would provide a swifter verdict. Inquests cannot proceed prior to the conclusion of a criminal investigation. Any criminal investigation, into corporate manslaughter or egregious health-and-safety violations, could take a long time to conclude. This would therefore delay the progress of an inquest. An inquiry, on the other hand, could proceed immediately. And the facts established in the inquiry would then set the basis for any criminal investigation.
But though an inquiry may speed things up, there is still a question: why should we even need to wait for an inquiry before politicians take action? Why is it that the major changes necessary after Grenfell need the authority of an inquiry to be implemented? In the words of the Grenfell Action Group's blog, which long warned of the tower's poor fire-safety measures: 'Even the dogs in the street know that the flammable cladding encasing the exterior of Grenfell Tower played a major part in spreading [the fire].'
Of course, we cannot take the blog as a definitive statement of what caused the fire to spread. The causes of this tragedy are no doubt more complicated than we currently know. We should not prejudge an investigation. But public inquiries are not the best way of achieving rapid answers. Legal commentators are suggesting that the residents would be best served by the 'broad investigation' that an inquiry would entail. But this is the last thing residents need. They need clear and fast answers on what went wrong. They need decisive action.
Consider how this all looks to residents. They didn't need a judge to tell them what was wrong with their block. They spent years complaining about the safety conditions and were even threatened with legal action for doing so. They are now being consulted on what questions a judge should ask, even though they have already asked those questions time and time again. The move to set up an inquiry shows that our government is either incapable or unwilling to take the radical action these people have long been demanding.
Theresa May set out a plan of action last week, calling for an immediate review of fire safety in high-rise blocks, but this is not good enough. Inquiries have crept into more and more areas of public policy. And this absurd aversion to making significant decisions without a judicial report to back them up is a big part of problem that led to the Grenfell tragedy in the first place. Something is very wrong when our representatives would rather listen to judges than constituents, and follow box-ticking recommendations rather than act decisively.
We must discover the causes and learn the lessons of this utterly senseless tragedy. But a lengthy inquiry would not be the best approach. The government should liaise with the fire investigation team to confirm as soon as possible what went wrong and then go about making sure it never happens again. Then there should be a criminal investigation and either a short, decisive inquiry or an inquest. After that, the British public can go about discussing the systemic problems that led to this tragedy. These are profoundly political issues which an inquiry cannot resolve.
Luke Gittos is law editor at spiked and author of Why Rape Culture is a Dangerous Myth: From Steubenville to Ched Evans. (Buy this book from Amazon(UK).)
Picture by: Getty
To enquire about republishing spiked's content, a right to reply or to request a correction, please contact the managing editor, Viv Regan.