'If there was a second referendum, I'd vote Leave again'
Jacob Furedi reports from Wells, a Leave-voting Lib Dem target seat.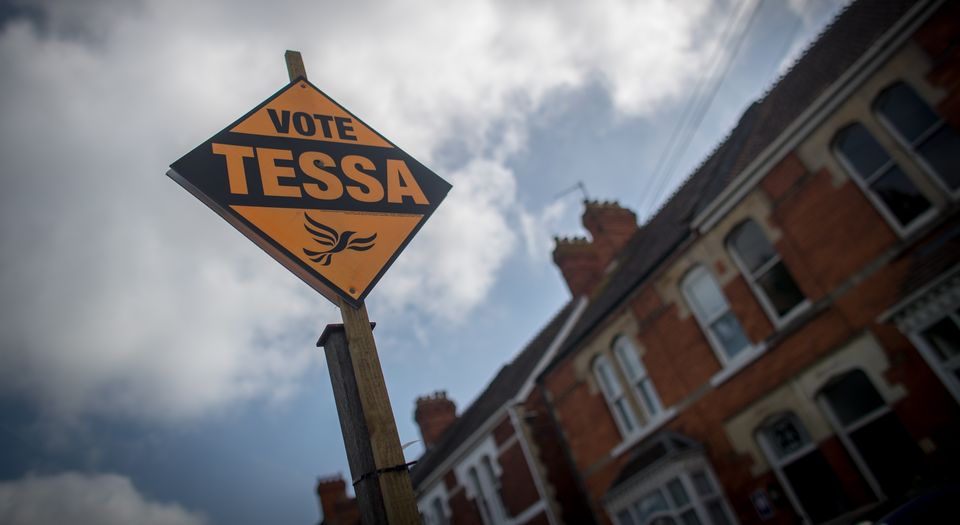 'Why am I the best candidate? Because I'm the best at representing the people of Wells', Liberal Democrat candidate Tessa Munt tells me, in the sleepy Somerset seat she's fighting to retake at the General Election.
Back in 2010, she broke the Conservatives' 87-year hold on Wells and won by 800 votes. Five years later, however, Munt became one of many Lib Dem casualties who would take the party to the brink of electoral nothingness. James Heappey, a former soldier and Conservative candidate, overturned Munt's small majority and won by a whopping 7,585 votes.
Following Theresa May's announcement of a snap election, Wells has been transformed from a picturesque sprawl of cattle, cheese and cider farms, known for its cathedral, proximity to Glastonbury and being the setting for Hot Fuzz, into a heated electoral battleground. The Liberal Democrats are targeting Wells as one of the south-west seats they aim to retake as part of the #LibDemFightback. Rearguard Remain campaign Open Britain also sees it as an opportunity to chip away at the Conservatives.
While a few placards can be spotted down the charming city's narrow alleyways, it's on the winding country roads beyond that you can't help but be reminded that an election campaign is going on. Sign after sign reading 'James Heappey' or 'Vote Tessa' – her press officer assures me she doesn't need to display her full name – protrude from hedges guarding the grey stone farmhouses around Wells' many valleys. Still, the Lib Dems have a steep climb ahead. The self-dubbed party of the 48 per cent might not wash in Wells, where the farming community swung the EU referendum vote in favour of Leave.
Speaking to me on a country road just outside of nearby Castle Cary, Dez, who has lived in the area all of his life, says he has no clue who the Lib Dem candidate is. 'I'm going to vote Conservative because Thatcher done me well', he tells me. Dez sees the election as an extension of the Brexit referendum. 'I voted to Leave because I don't like that some of our rules come from the EU. Let's get out. And, I tell you what, if there's another vote, I'd absolutely choose Leave again.'
Wells voted by 53.6 per cent to Leave, above the national average. So what, then, does Munt make of her chances? I meet her in The Sheppey, a 'rah' gastro-pub tucked away in the village of Godney. (I'm told that, in a former life, it used to be a strip club.) Sporting a red gilet and tucking into a prawn salad, Munt wouldn't appear out of place on the sidelines of a public-school rugby match.
Whatever I might think of her politics, Munt is clearly passionate. Between sips of hot water – 'it's the only thing I drink' – she clicks, claps and slams her hands in every direction. She says 'the election is important for lots of different reasons'; I tell her what one of her would-be constituents told me in the village shop – that this election is 'all about Brexit'.
Munt begins to disparage 'Hard Brexiteers' for being 'people who thought that Theresa May was going to stop immigration'. When I point out that the post-referendum Ashcroft poll revealed that people's main reason for voting Leave was the principle of democracy, she shifts gear: 'We've not ever been good at explaining what the EU was about.'
As Muddy Waters plays in the background, Munt gives her riff on her party's anti-democratic position. She took issue with having a referendum in the first place, and suggests that Leave voters weren't informed enough to make the decision. 'In life, when you know you have a test coming up, you revise', she says. 'I really believe that most people would say they didn't have the information they wanted to have.'
Geoff, a housing developer who has lived in the area all of his life, disagrees. Over a pint of bitter at The Rose and Crown, he assures me that 'I made my own decision not based on a bus spouting nonsense about the NHS, but on my own research'. He finds it shocking that some people still tout the benefits of the EU. 'Just look what they've done to Greece!'
Munt claims she can represent people like Geoff despite the fact she ardently campaigned for Remain. But when I ask how she reconciles that with her party's pledge to hold a second referendum, she dodges the question. 'You need somebody who's going to jump up about things that matter to real people. And I can promise you, I will and my opponent will not. He is a toe-the-line, follow-party-orders, career politician.' A real politician's answer.
At the start of the campaign, Tory candidate James Heappey did his utmost to position himself as the safe pair of hands. (He later hit the headlines for jokingly telling a Scottish schoolgirl to 'fuck off back to Scotland' when she said she supported independence.) Given Heappey also gained notoriety for being caught up in the Conservatives' battle-bus expenses scandal, his press team are reluctant to let him speak to journalists. After a number phone calls and email exchanges, I finally get through.
Heappey tells me that 'on the doorstep, people are talking about everything from the hyper-local to the international… but there's no escaping that Brexit sits across it all'. This is what the Liberal Democrats are desperately trying to ignore. Yes, there are very real local issues in Wells. Health services are stretched, rising house prices make it tricky for young people to stay in the area, public transport is dire and mobile signal is abysmal. But while Munt may well be a committed local candidate, this is the Brexit election.
Despite Munt's charm and wit – she does a fantastic Theresa May impression – the Liberal Democrats' approach to this election seems on the surface to be both anti-democratic and half-cocked. The Lib Dems are not the party of the 48 per cent, because the 48 per cent doesn't exist. Most Remainers are democrats who want to see the vote respected. And while candidates like Munt, running in Leave areas, may try to campaign on local issues, Brexit still weighs heavy on voters' minds.
That the Lib Dems think they can retake south-west Leave seats like Wells reflects either self-delusion or a belief that disaffected Leavers won't turn out this time around. But maybe there's something to that. Having a smoke on a bench on Glastonbury High Street, Paul, who is retired, told me: 'I voted for the first time to Leave the EU, but doubt I'll vote again.' Why? 'Because all those politicians don't understand what we meant by it.' The #LibDemFightback might well flop, but the fight for democracy is just beginning.
Jacob Furedi is a spiked columnist. Follow him on Twitter: @jacobfuredi
To enquire about republishing spiked's content, a right to reply or to request a correction, please contact the managing editor, Viv Regan.