Hillary's sour grapes
Stop looking for someone to blame for your defeat — it was your fault.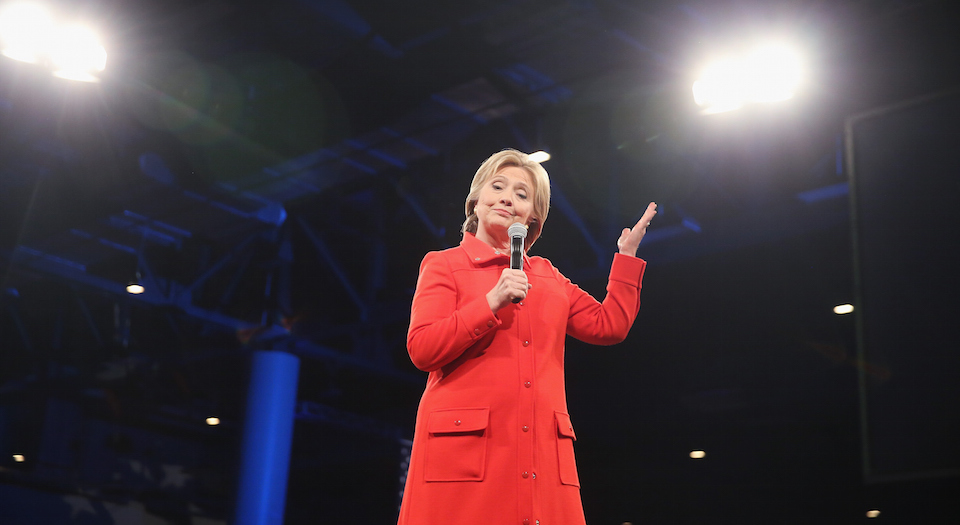 In an interview on Tuesday, Hillary Clinton said she takes 'absolute personal responsibility' for losing the presidential election. She then pinned the blame for her loss on FBI director James Comey, Wikileaks and misogyny. 'If the election had been on 27 October, I would be your president', she said — that was the day before Comey sent his letter to Congress saying the FBI would reopen its investigation into Hillary's emails. In other words, she doesn't really believe she is responsible.
This is delusional. There is no evidence that these were decisive factors. Swing voters of the Rustbelt states were much more concerned with jobs than Hillary's email server, and they could not care less about leaked emails from John Podesta (who?) and the Democratic National Committee.
As for misogyny, how do you explain that a majority of white women voted for Trump? As it happens, America was perfectly ready for a woman president – just not ready for Hillary.
Let's be clear: Comey didn't tell Hillary to put in a lame campaign effort in Michigan and Pennsylvania, nor did he tell her to avoid Wisconsin entirely. Vladimir Putin and Wikileaks didn't instruct her to insult the millions of people she labelled 'deplorable' and 'irredeemable'.
And neither Comey nor Putin were to blame for Clinton's lack of message or purpose. Slogans like 'I'm with her' and 'It's her turn' summed up the emptiness at the core of her campaign. As Jonathan Allen and Amie Parnes write in Shattered, their brutal look at the Clinton campaign, 'Hillary had been running for president for almost a decade and still didn't really have a rationale'.
In Donald Trump, Hillary faced one of the most unpopular individuals ever to run for president. He was also one of the least informed candidates. A joke. And yet she lost to him. That's how flawed a candidate she was.
In one sense, Clinton's desire to blame Comey and Wikileaks is not a big surprise, given that Democrats have been pointing the finger at them for months. But hearing these excuses coming from Clinton herself was another thing. It was a grotesque display of self-pity, an attempt to drum up sympathy for herself.
Hillary's campaign was really a bigger problem than the candidate herself. Her hollow message reflected the Democrats' lack of purpose and vision generally. Her arrogance and sense of entitlement was indicative of an aloof political establishment and machine politics. In writing off millions as 'deplorable', she was only expressing a commonly held view among the elite. And now, in shifting the blame, Hillary joins many other liberals in avoiding to face up to reality, and trying to understand what is lacking in their politics.
Clinton's remarks proved to be just another example of a truism – the Democrats' reaction to Trump's election shows why Trump won. Her interview was a reminder of why she deserved to lose.
Face it Hillary – you lost, and it's on you. We have had enough. Please move on.
Sean Collins is a writer based in New York. Visit his blog, The American Situation.
Picture by: Scott Olson / Getty Images.
To enquire about republishing spiked's content, a right to reply or to request a correction, please contact the managing editor, Viv Regan.