A Named Person speaks out
A youth worker on why he's opposed to the SNP's Named Person scheme.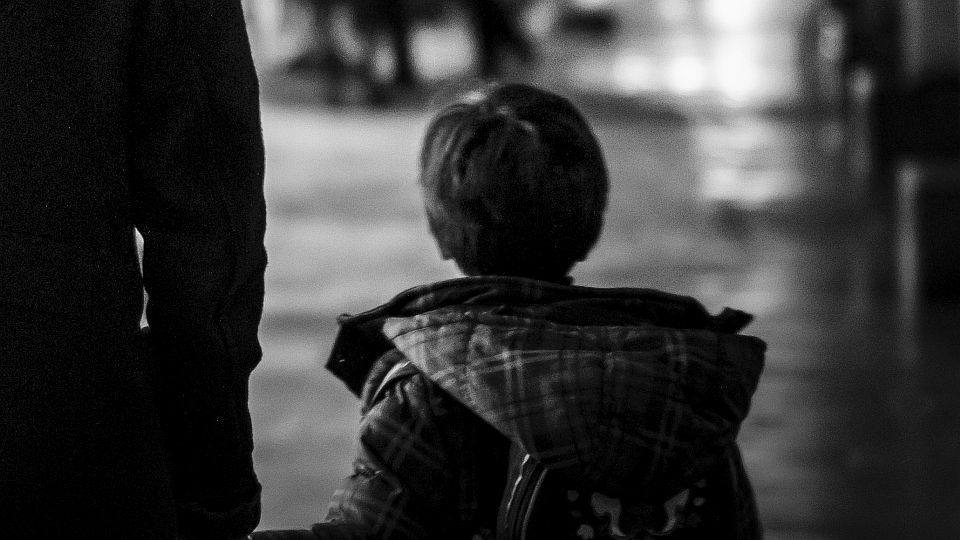 Up until a few weeks ago, my only interest in the Scottish government's Named Person scheme was as the outraged parent of two young children. Last week, that all changed when I discovered that I am myself to become a Named Person.
The Named Person scheme is a compulsory provision within the Children and Young People (Scotland) Act 2014. It means that every newborn child is allocated a 'single point-of-contact' state guardian until his or her 18th birthday. Drawn from health visitors and head teachers, Named Persons will be responsible for considering any concerns raised about a child's wellbeing and whether or not to take action. And now, as a senior youth-work practitioner, I will soon be the Named Person responsible for the young people I work with who have left school but who are still under 18.
This scheme isn't about protecting children at serious risk of harm. That's already covered, albeit by a somewhat threadbare social-work service. The Named Person scheme establishes a much lower threshold at which the state can intervene in family life – that is, when there is 'cause for concern'.
Now, I understand that normal family life represents a rich tapestry of interaction, and I certainly don't fancy myself as a sinister meddler in others' affairs. I know that I am trustworthy and proportionate. I understand that kids bump their heads, get upset when their pets die and sometimes even scream that that they hate their parents. But while I am comfortable with my own judgement of what constitutes acceptable parenting, there will be hundreds of other Named Persons, with their own prejudices, equally as certain of what constitutes acceptable parenting.
If deciding when to intervene in a child's life is left to the Named Person's professional judgement, I know I'll be fine. Having managed a children's home in the past, I know what to be concerned about and what not to be. If the issue being raised causes me concern, it will be a serious risk and will therefore precipitate a social-work response. But, of course, these delicate decisions will not be left to the professional judgement of individuals – there will be the inevitable set of protocols to be followed.
Combine this bureaucratised demand to intervene when there's a 'cause for concern' with a broader culture of risk-aversion, and the Named Person scheme promises to be a recipe for expanded interference in family life. Think, for example, of how almost every call to Scotland's NHS 24 medical helpline results in the call handler telling the patient to attend A&E. Family life, likewise, has infinite 'what if' scenarios that will no doubt lead many Named Persons to ask for the intervention of social workers. The dragnet of safety is undiscerning.
Today, we tend to think that there is no such thing as an accident. Anything bad that happens 'could have been avoided'. Of course, it's easy to be wise after the event, but the methodology of early intervention means that Named Persons will be tracking concerns forward and predicting future outcomes… for every child in Scotland. It is a trapdoor to the absurd.
Workloads will also inevitably increase. Add Named Person duties for a handful of kids to meetings, case conferences, follow-ups and consultations, and my day job will suffer, as will those of other Named Persons.
What's more, because being a Named Person is a legal obligation, and because no one wants to get blamed if anything goes wrong, minor issues will be prioritised over other work. Those of us who work with children will lose our sense of where interventions are necessary. And the children who are at significant risk of harm will inevitably get lost amid all the clutter.
The Scottish government has been forced to recognise the pandemonium that it is about to unleash, and is looking for ways to water down the proposals. It was no accident that first minister Nicola Sturgeon used the term 'entitlement' instead of 'obligation' when she was setting out her plans recently. But that doesn't change the fact that the whole scheme is rotten. Even if every practical problem with the Named Person scheme were resolved, the new threshold for state involvement in family life would still be unacceptably low.
The Named Person scheme is borne of a corrosive suspicion of ordinary people, led by politicians who desperately want our votes but don't trust us to bring up our own children. It would be farcical if it wasn't so pernicious.
Simon Knight is a senior youth work practitioner living in Glasgow
To enquire about republishing spiked's content, a right to reply or to request a correction, please contact the managing editor, Viv Regan.