Amy was no victim. She's a 21st-century heroine
She died at 27, yes, but her life was fuller and truer than most.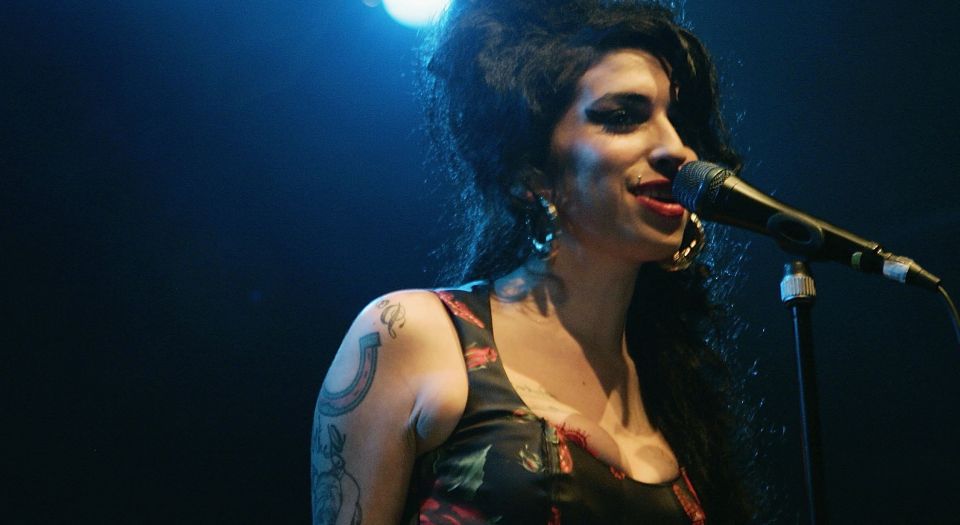 At primary school, we were shown an educational video about children who strayed on to a farm and ended up hideously maimed in an industrial mangle and suffocated to death in a grain silo. Artistically, it wasn't worth a damn, but I still can't see a ploughed field without shuddering.
It's taken me a week to puzzle out why everyone else loves Asif Kapadia's Amy Winehouse documentary, awarding it five stars and heralding it as some sort of masterwork, when it reminds me of that farm-safety video. I think perhaps the film's best use is as a teaching tool for visiting policemen, traipsing round high schools, trying to scare kids off drink and drugs.
And I can see why Mitch Winehouse is so upset about it: Amy is not a film about his late daughter's life, her transcendent voice, or the appalling brilliance of her songwriting; it is a long, laborious – at times, even dull – inquest into her death. It sets out to show us the 'real Amy' and ends up illustrating the cautionary tale of a girl who wanders into fame and ends up hideously maimed, by the men who surround her, and put to death by a toxic blend of success and her own excess.
Before seeing Amy, I didn't think it would be possible to be unmoved by a film about her. I booked a seat in a cinema on the hottest day of the year, sat alone, an aisle to myself, mascara-free, ready to howl for an hour solid, at having to witness the death of the greatest talent yet produced by 1983 – a woman far more courageous than I've ever managed to be. I thought it was going to tell me all the things I didn't know and wanted to – such as where in hell did she get that attitude and what was that voice? I thought it would tell me how she wrote those soul-sick, lust-drenched, spectacularly defiant songs which preserve – so exactly – what it feels like to be a woman on fire, in love, hopeless love, with entirely the wrong man. Instead, the film almost seems to denigrate her life, reducing it to a pathetic rampage, the moral of the story very clear: that it is far better to be, like the rest of us, healthy eaters, modest drinkers, sensible lovers, unoriginal thinkers, than to gorge and binge and worship and write.
Amy is such an incomplete film you could miss the most basic facts about her, like the fact she had an older brother, who introduced her to jazz and the blues, which I just learned from a much more interesting documentary about her on BBC iPlayer. It never mentions the fact she went to stage school, which seems – to me at least – to contradict the idea that she never, ever, in the slightest bit wanted to be famous. Most brilliant musicians, and, come to think of it, most bad musicians, want as many people as possible to hear their music, or so I thought, before I saw Amy.
The question it concentrates on, to the exclusion of anything else, is: 'At what point could Amy have been saved?' It's a non sequitur – because she wasn't – but, according to her first manager, a man who seems most interested in slagging off her second manager, it was just before the genesis of her second record, when he drove young Winehouse into the middle of nowhere and told her she needed to 'go to rehab' because she was drinking too much. He explains – rather smugly, to my ear – that if her father had supported the idea then Winehouse may never have written that record at all, 'My daddy thinks I'm fine', but she could be alive today. The fact that he has so little appreciation of the genius of what she did with Back To Black, on which the song 'Rehab' appears, suggests to me she knew what she was doing switching managers.
Amy Winehouse lived – at a frantic pace and with great gusto – for her music, throwing herself into life, recklessly plunging into experience and emotion. Kapadia portrays her as the victim of uncurbed urges, while I see her as the heroine who transcended them. Her life was a tragedy in the true meaning of the word – a woman brought to ruin by the flaws which made her self. 'Love', she wrote and smouldered-sang on 'Love is a losing game', 'is a fate resigned / Over futile odds / And laughed at by the gods'. I wonder: had she been offered the choice – like Achilles at the gates of Troy – between living to a ripe old age without ever meeting her Blake Incarcerated, or transforming what ensued into a work of art that sizzled and burned, which will be played – like the records of Billie Holliday and Edith Piaf – to console girls not even born yet, who have fallen into a hopeless state, and feel desperate and ashamed of it… would she have chosen to do it all again? Or would she have preferred to pour out her gift, to a lone audience of one, a therapist sitting in a chair, at a rehabilitation centre? Don't get me wrong, I wish she had never died, but had emerged from the blackness, to spend a lifetime plump and happy and singing the blues for fun. But if you offered me that choice, between contributing something great or living until I'm 80, I'd have been lying in a grave for the last four years with a very good grace.
It's not that Kapadia is incapable of telling a story like this. In Senna, he took a man I'd never heard of, who was vital to a sport I couldn't care less about, and made me feel like I was personally undergoing a bereavement just watching him drive so recklessly you knew he'd crash and die. Kapadia took a totally pointless activity – racing round and round a track as fast as possible – and made it seem like the way Senna understood it: as noble and integral to the human race. Part of the sadness, the cathartic experience, of watching Senna was that you knew just by looking at him that if Ayrton Senna had been given the chance to live again, he would have spent all his time figuring out how to drive even faster.
But Amy is so focused on laying bare the agonies of drug addiction that it doesn't bother explaining that the demons which ate her up also made her great. There are millions of drug addicts alive today who you could make this sort of film about – you don't have to be winning Grammy awards, packing out stadiums, or having 10,000 flashbulbs going off in your face for this to happen to you. And Kapadia never pauses to wonder whether Mitch Winehouse, and everyone else close to her, didn't step in to 'save' her because her death was an unfortunate accident. Debbie Harry turned 70 last week, having spent years frying her innards in heroin with Blondie's Chris Stein. Marianne Faithfull, whose voice only seems to improve with cigarettes, had drug problems so terrible she unravelled into homelessness, with no one caring for her at all. In the early scenes of Amy, Winehouse is portrayed as ballsy and headstrong. Watching her face crinkle with disgust as an interviewer compares her to Dido, or hearing her describe how she 'hates' the man who put 'fake strings' on her debut album Frank, you can't imagine her doing anything she didn't want to. She is arrogant, in the very best sense, full of cleverness and cutting wit.
It also seems a bit much for Kapadia to shovel blame on to everyone – from her fans upwards – for exploiting Winehouse, when he is making a film that does exactly that. For we are treated to exhaustive images of her harrowed, emaciated face, without ever revisiting her most blistering performances, or letting us hear – in decent dollops – that voice of hers, so rich I could sit here all year and still fail to describe it. It doesn't suggest how she put together that unique image: of a chanteuse in cinched-in skirts, with tattooed arms and 'Blake's' hoisted boobs, eyes triple the size of any other girl's, with great dark swoops of eyeliner, and that neverending mass of backcombed hair, which wobbled slightly as she sang, like a towering black jelly. It does not dwell on that mouth, those teeth, as they devour one microphone after another. Halfway through, her voice melts to nothing – it's like making a film about Paul Gascoigne and leaving out the goals.
Whether we live for two-and-a-half decades or the full 10, we are none of us on this Earth for very long, and this film cannot convince me that Winehouse didn't make better use of her time than most. The songs she wrote mean something to girls in a way that Rihanna's latest riff – on being defrauded by her accountant – never will. So I hope Mitch Winehouse makes good his threat and starts work on his own documentary. For I was in love like she was, once, and 'Wake up alone' is what captures it. 'Love is a losing game' is a poem at its simplest and most beautiful. There is a truth to her that most stars lack. Reading her lines over, I can't think even Blake Incarcerated can have been quite the devil he is painted here, since he proved so useful as a muse.
Throughout, Amy plays various voicemails Winehouse left, to those she loved who did not pick up the phone. In one she declares: 'It's your favourite Jewish girl, apart from your mum… The burning love I have for you will not be dampened… I don't care if you never answer the phone. I will love you until the day my heart fails and I fall down dead in the road.' Yes, there is a recklessness to that, which could have been carefully plucked out of her, with prescription drugs and talking therapy. But to take all that love and pour it into Back To Black… is there not something brave in that, and at least a little bit wonderful? Everything that happened to Amy afterwards was bad and brutal and awful, but that act of defiant love and creation – the ability to make something good from something bad – represents, to me, the greatest triumph of the human spirit I've found outside of books. Not a waste or a shame, or life at its most bathetic; a life truly lived.
Emily Hill is a writer based in London. Visit her website here.
Picture by: Simone Joyner/Getty
To enquire about republishing spiked's content, a right to reply or to request a correction, please contact the managing editor, Viv Regan.